News
March 13, 2019
Brave New World: Thank You, John Williams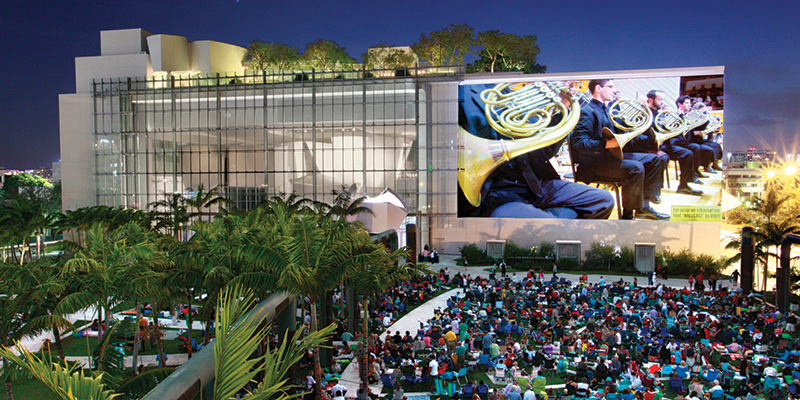 At the invitation of MTT, John Williams was the featured guest artist for the New World Symphony's annual Gala. Fellows, donors and our WALLCAST® concert audience are still smiling.
In the glow of the event, I share this public statement of thanks to Mr. Williams. I believe it captures the spirit of the evening.
Thank you, John Williams, for giving orchestral music a fresh and vivid new voice.
Thank you, John Williams, for guiding our emotions and our perception of truth and beauty. In movie after movie, your music forms cultural references that anchor us as individuals and as members of our communities.
Thank you, John Williams, for sparking the imagination of children, several of whom left a movie with the sound of an instrument in their ear and the curiosity to pursue that instrument with such dedication that they won a place in the New World Symphony.
Thank you, John Williams, for your observations about the New World Symphony. Click here to view his statement.
Ted and Lin Arison and Michael Tilson Thomas took significant risk to pursue the unproven idea of an orchestral academy. Other risk takers have followed starting with the musicians themselves — Fellows and alumni, as well as the audiences and donors of the NWS family.
Thank you, John Williams!
Posted in: Brave New World
---