News
November 12, 2013
Brave New World: The Currency of Relevance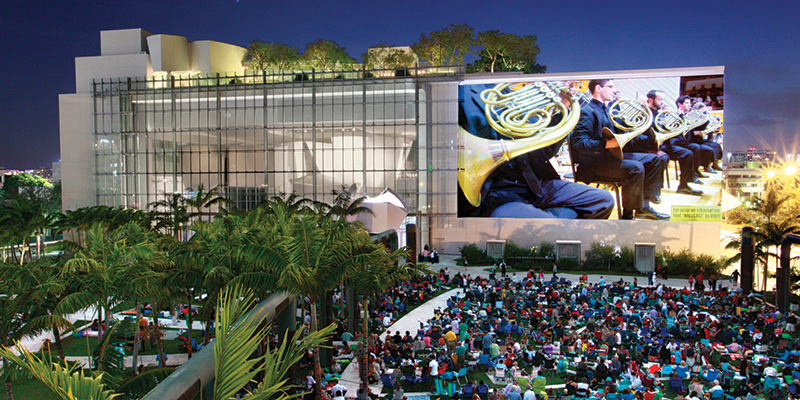 The New World Symphony is intent on growing our audience and redefining institutional relevance in the community. We are using alternate performance formats designed to fit the pace and lifestyle of our prospects. Adjusting start times and durations is a first step. Clever marketing has impact. Finding common ground with newbies, even before they attend, can be a powerful aspect of engagement.
Last weekend's Mini-Concerts make the case.
On Friday evening, a major complement of Miami's bicycle enthusiasts finished a 4-mile ride at the New World Center, heard an 8:00 performance, then enjoyed the film Bicycle Dreams in our adjacent Miami Beach SoundScape park. Saturday, we turned our attention to yoga students. In both cases, we surrounded a classical music event with a familiar and distinctly different group experience. At the bottom of this message are photos from the cycling event.
But there is more to the story.
Our Fellows are alert for leadership opportunities, including Alex Chaleff, a fine violinist and dedicated cyclist. In anticipation of Saturday night, he wrote a blog post for Beached Miami (click here to read the post) that articulated the significant similarities between cycling and music, and recorded a separate video that was shown in the hall prior to the concert (click here to view the video).
The currency of relevance is shared experience. There is a natural relationship between the contemplation of yoga and classical music. A few more pre-concert cycling posts and the new audiences of Miami will be pedaling to New World rhythms. The deeper the sharing, the quicker new audiences will discover and embrace the music alongside other fundamentally important aspects of their lives.   
Posted in: Brave New World
---