News
May 3, 2012
Brave New World: The Direct Result of Informed Advocacy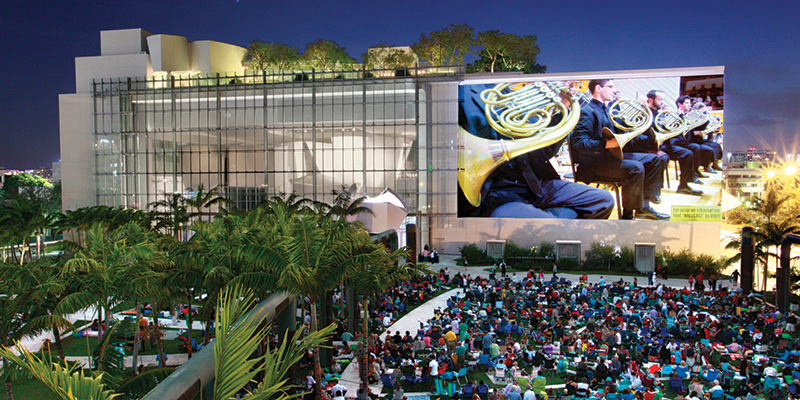 Last month, Wall Street Journal writer Arian Campo-Flores attended New World's most recent Pulse event, and here is the result: "Remixing Classical-Music Concerts for the iPod Generation"
Arian was struck by Pulse, but was even more intrigued once we explained that it was one of four alternate performance formats we are developing.  As we talked, he began to realize the national implications of our work.  That led him to talk with several of our audience development partners, the orchestras of Detroit, Charlotte, Memphis, and San Diego.  His article makes the case for our growing national influence.
It is important for you to be aware of the network that is responsible for this article.  Eight years ago, we created a group of young patrons called the Friends of New World.  Entertainment for this group blended social interaction between Friends and Fellows with short performances.  Then, the Friends became an essential part of the first audiences for our one-hour alternate performance format Symphony with a Splash.  Members of Friends were our advisors as we built the concept for Pulse.  The group has grown to over 500 members with an executive committee of 40.  They have internalized the institutional message points and are prepared to talk about our mission and vision.  Armed with this information, they are now powerful advocates.  It was one of our Friends, Marcia Martinez, who initiated the conversation with Arian Campo-Flores and who introduced him to the Pulse experience within the context of our audience engagement strategy.
Understanding that leads to advocacy is essential if we are to lift our profile locally and nationally.  I thank Marcia and all the Friends for their smart work on our behalf.
This article is a precursor to the coverage we will receive in the 25th anniversary season.  In the coming year, our reputation as a national resource will become more comprehensive and convincing.  As a result, we will find ourselves in a position to make our case with philanthropic investors, in Miami and beyond, who share our commitment to reimagining the future of classical music.  
Posted in: Brave New World
---