News
February 12, 2015
Brave New World: The Emotion Economy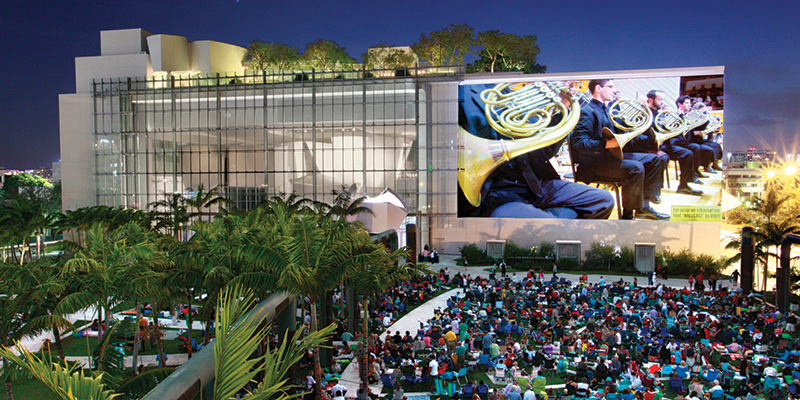 In his 2013 Nancy Hanks Lecture, Yo-Yo Ma built his remarks around comparison of currencies. For business, currency is money; for politics it's power, for art it's trust. At the New World Symphony we understand these relationships. We are especially thankful that artists can create the trust that invites us into a state of revelation.
Deep breath everyone. It is possible that artistic impact—built within the environment of trust—is being fundamentally redefined by our digital capabilities.
In Raffi Khatchadourian's recent New Yorker article, "We Know How You Feel," we find a quote from Thomas Mandel and Gerard Van der Leun, "attention is the hard currency of cyberspace." You will need to read the article to gain the context for this statement. I urge you to do so by clicking HERE to read the article.
In the meantime, let me describe the article's account of a real life performing arts situation that puts attention, as a currency, into the mix with money and trust.
In 2012 the Spanish government tax policy had a significant negative impact on attendance at theaters throughout the country. Barcelona's Teatreneu countered by creating a new pricing system based on each audience member's enjoyment of the evening. A digital facial recognition device was installed in front of every seat. Audiences would only pay 0.3€ for each laugh. The maximum charge was 24€, the original ticket price. Revenue increased!
What would happen if classical music audiences compensated artists and producers based on direct emotional response to a performance? Money would change hands only when attention is established and audiences are transformed. On the one hand, it sounds scary. And, you can argue that getting laughs to register on facial recognition equipment is not the same as monitoring the reaction to a major symphonic work. But, let me tell you about New World's approach to this idea.
Here in the New World laboratory we have staged an experiment that allowed audience members to register emotion throughout a performance using their smartphones. There was no shortage of reporting from the audience. We did not make the leap to the idea of charging for each emotional report. Had we set a price at 50 cents per click, we would have done well. The volume of responses that evening indicated that the music was eliciting a tsunami of emotions. Our primitive app could hardly keep up with the changes as they were reported by the audience.
The increasing availability of data has turned us into amateur statisticians, and that is dangerous.  However, it's not the data that is important here, it's attention. Whether passive (Teatreneu) or active (New World Symphony), audiences are paying attention. Our digital capacity allows a chance to record the results. And if attention is the hard currency of cyberspace, then we may be entering what Raffi Khatchadourian calls the Emotion Economy.
I'm eager to get your thoughts.
Posted in: Brave New World
---