News
December 13, 2012
Brave New World: The Pivot Point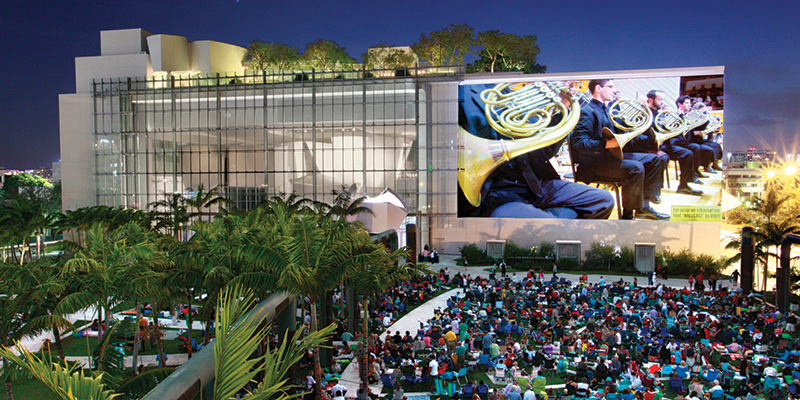 The New World Symphony is a launching pad and this week, we gave Travis Peterson a fond farewell. He leaves New World to start his career as principal trumpet in the Utah Symphony. With each departing Fellow, I have one last session during which I ask them to summarize their New World experience, identify the best moments, and discuss changes that would strengthen our program. Let me share some of my discussion with Travis.
Travis grew up on a farm well north of Minneapolis with a strong school music program, but limited access to classical music concerts. He left home for Indiana University where he completed his undergraduate and then went to the New England Conservatory for a master's degree. Travis won a position in the New World Symphony and joined our program mid-year of the 2010-11 season. (He replaced Tom Siders who left New World for the Boston Symphony.)
Travis arrived at New World with a strong technique and a beautiful sound, but little performance experience. When I asked about a defining moment in his fellowship, he spoke of his solo in the Mahler 5th Symphony, a work that was on our final concert of the 2010-11 season. The principal trumpet begins this work alone. Funeral rhythms mark a rising melodic line and a slow, deliberate crescendo. This poetic opening statement from the principal trumpet sets the tone for the following 45 minutes of musical drama. With MTT's guidance and the support of his colleagues, Travis brought everyone together with this opening solo. It was a great moment for players and audience alike, but for Travis, it was pure discovery — of his wits, skill, and expressive abilities. In that solo, he redefined himself and his future.
I asked Travis about his parents' reaction to his winning the Utah Symphony job. His father made two points: remember where you come from and make friends with your new audiences. With guidance like that, Travis didn't need New World to expand his understanding of his responsibilities for the art form. Travis meets people easily thanks to a combination of a winning smile and a quiet curiosity. In Travis' case, our only job was to assure Travis that his interpersonal skills were welcome and needed.
So far, eight of our 2012-13 Fellows have secured professional appointments from Macau to Bergen and across the U.S. Like Travis, they carry New World sensibilities with them and all of us here can be proud of our support for their individual transformations.
Posted in: Brave New World
---