News
April 2, 2012
Brave New World: The Value Proposition between Orchestras and Audiences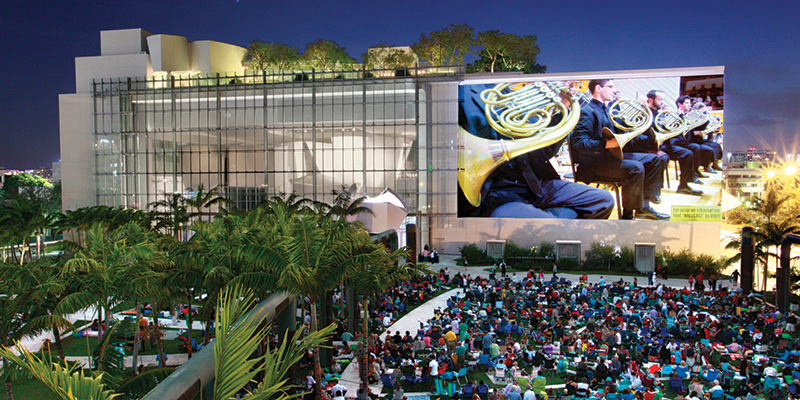 I have just returned from a two-day convocation of musicians, students, educators, orchestra managers, and musicians' union representatives. It was organized by the University of Michigan and scheduled to coincide with their presentation of the San Francisco Symphony's Mavericks Series. (You have probably seen New York Times reviews of this series, another example of MTT's depth of knowledge and commitment to expanding the imaginations of audiences.) The focus of the conference was on the impact of digital reality and resulting change in music education and presentation as well as financial balance points. Debate was heated, but within a framework that acknowledged the importance of cooperation. In the early afternoon of day two, Brent Assink, executive director of the San Francisco Symphony, brought the discussions into focus by outlining recent fundamental changes in the value proposition between orchestras and audiences. Here is a summary of his statement along with a description of New World programs designed to turn adversity into advantage.
For decades, orchestras have delivered service based on predetermined schedules and have depended on the passivity of the audience. Audience knowledge of artists and repertoire was assumed. Put another way, we have isolated ourselves, becoming very good at just one thing, producing two hour, one intermission concerts as the centerpiece of a weekend evening. Now audiences - established and prospective - have less predictable schedules, demand active, even interactive participation, and want more control over their artistic experiences. They want shorter, more varied, cheaper, even accidental encounters with classical music. Many listeners would like to go behind the scenes, gaining familiarity with the musicians and the thrill of backstage access. For others, artists need to have the cache of celebrity. Outside the concert hall, digital media invites immediate delivery of highly produced classical music content, often for free. From the perspective of education, orchestras are at a growing disadvantage. A steady reduction in instrumental music training in schools has had a negative effect on audience size, since statistics show that childhood training has a clear connection to adult attendance and support.
So, how is New World dealing with these fundamental shifts and how are we measuring our results?
Our alternate performance formats adjust start times and duration based on the pace of Miami residents and South Beach style. With our $2.50 Mini Concerts, we are lowering the threshold of time and financial commitment, even supplying the opportunity for a chance encounter. Based on our audience survey work, these adjustments are having an effect. Mini Concerts and Pulse are attracting a significant number of new audience members, 60% and 40% respectively. Of those who choose to try a Mini Concert, 30% decide to stay for a second performance – the impulse buyer becomes curious.
WALLCAST™ Concerts make our Fellows local celebrities. They report a higher level of recognition in the community based on their new visibility. A number of our guest soloists and conductors have joined Fellows in greeting the park audience after their performances and are amazed by the community response. We are producing familiarity and celebrity simultaneously. And, we are building a new audience. A startling 40% of the WALLCAST™ Concert audience report coming to New World for the first time.
Taking audiences behind the scenes has been part of our strategy for years, starting with the video feature of a Fellow at the top of each and every concert. Hearing each Fellow's story unites the audience in support of their aspirations. All our concerts offer some form of pre-performance contextualization. Knowing the intent of the composer and/or performers opens the imaginations of the audience. In our surveys and focus groups, audiences report identification with the Fellows and gratitude for the information we provide.
As for shifts in music education, our Virtual Library will support talented young players, locally and globally, as they gain instrumental skill and expressive confidence. It will take everyone – students and audiences – inside the music making process. And, it will provide access on the user's terms.
At the University of Michigan Summit, my job was to describe the New World approach to training 21st century musicians. Because we are a laboratory for generating new ideas about the way music is taught, presented, and experienced, my comments had resonance for all attendees. We are enriching Miami, developing models that allow music schools and orchestras to take informed risk, and extending our impact through our Fellows who will carry New World experiences and sensibilities into their professional lives. That's our value proposition.
Posted in: Brave New World
---