News
July 2, 2013
Brave New World: Using a Compass, Not a Map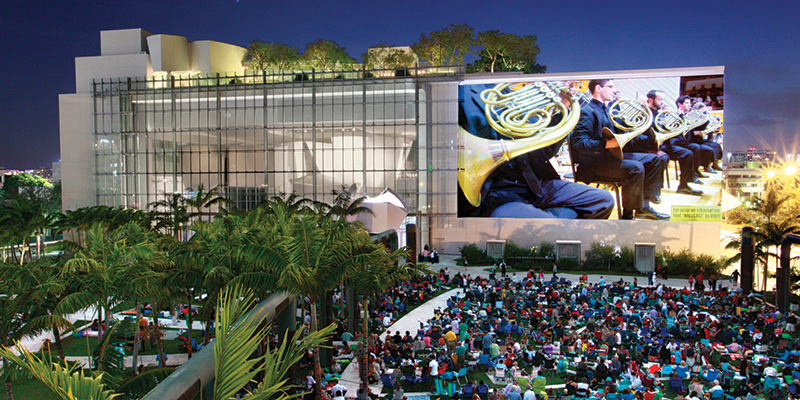 Musicians have always hoped to gain more listeners. We have something to say, believe in its value, and are ready to share. That innocent, personal impulse is where the story begins.  Building a loyal following is the challenge. For some, attending concerts is central to their life.  They only need to know the date and time. Others need enticement and encouragement. They are easily distracted, especially in this digital environment.  As an R&D department for classical music, New World is assuming the challenge of bringing order to the process of identifying, engaging, and developing new audiences.
During the 2007/08 concert season, we took our first steps toward the creation of concert structures that would attract people who seldom experience classical music.  MTT is the master of pre-performance educational statements.  Our patrons told us they found high value in these messages.  We suspected that shorter events might be appealing.  With this in mind, we created the one-hour Encounters format with scripted narration and video to contextualize the chosen music.  With a bit of success, we extended the experiment with Mini-Concerts – 30 minute performances with a ticket price of $2.50.  Presented three times per evening at one hour intervals, we discovered we could encourage an impulse ticket purchase by people strolling Lincoln Road, the pedestrian mall in front of our theater.  With the opening of our new campus we accelerated the pace, adding Pulse: Late Night at the New World Symphony.
Throughout this period, we have been using audience surveys to discover the essence of the experience, especially for those who are attending a New World event for the first time.  Armed with that knowledge, we adapt concert content and marketing to increase impact.
With support from the Andrew W. Mellon, Kovner, and John S. and James L. Knight Foundations, we are building a new audience and a body of knowledge that may help other orchestras and classical music presenters take informed risks.
We just delivered a report on this work at the League of American Orchestras conference.  I share our presentation with you via this link and welcome your thoughts.
Joi Ito, head of the MIT Media Lab, recently articulated nine principles that might be helpful in surviving the digital age.  All are appropriate to our work, and I invite you to review them here.  One seems especially appropriate to our new audience development initiative – "You want to have good compasses not maps."  As we build our knowledge base for developing new audiences we will be putting points on the compass, for ourselves and our colleagues throughout the music world.    
I look forward to keeping you informed as our search continues.
Posted in: Brave New World
---