News
May 14, 2021
Bravo! The 2021 Epstein Family Foundation MusicLab Finale Concert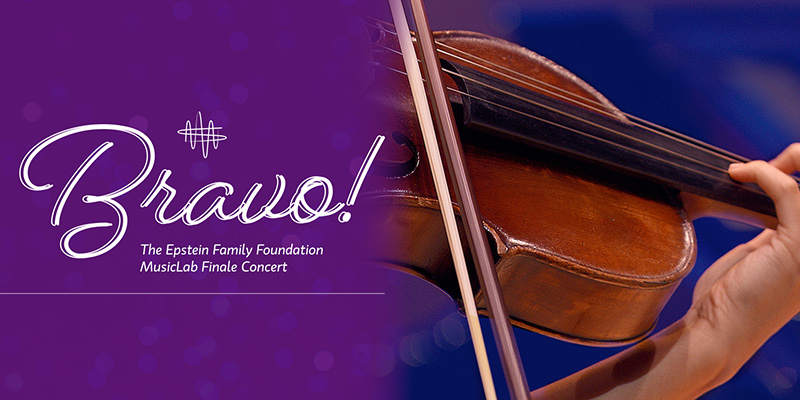 Introduced during the 2009-10 season, the Epstein Family Foundation MusicLab program is changing the way students in Miami-Dade County experience music education. This academic-season residency program brings the expertise of New World Symphony Fellows directly into the classroom, giving students a hands-on experience in the field of music performance, alongside a variety of supportive activities for personal enrichment. In providing this service, New World Symphony is building a better community–one that values the benefits of an arts education as part of the public-school curriculum. 
Due to the pandemic, this year's MusicLab program activities were entirely online, consisting of over 200 hours of virtual lessons, ensemble coachings, performances and master classes led by NWS Fellows for the students of the Miami Music Project.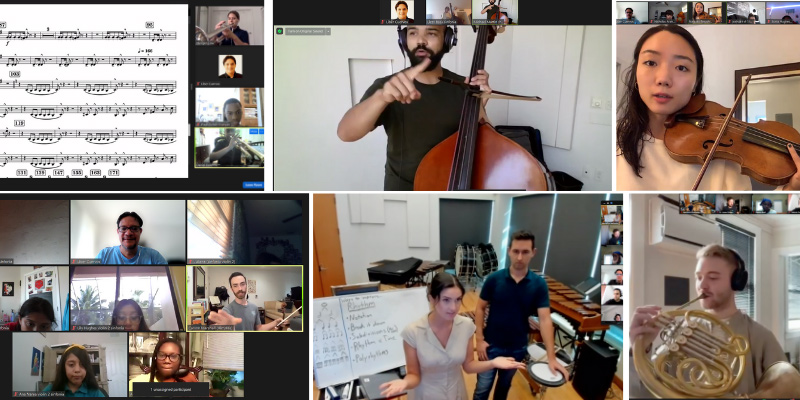 NWS Fellows work with Miami Music Project students
Virtual Inclusion Artists (VIA) Academy—a program that offers students from remote and underrepresented communities in classical music access to instrumental skill training and career development—also provided Miami Music Project students with a three-month curriculum of group classes focused on providing tools for future career decisions with an emphasis on the purpose of classical music in culture and community. Curriculum topics included physical and mental wellness strategies, creative career pathways and a leading artist discussion with a MTT master class. Guest speakers included NWS alumnus Blake-Anthony Johnson and frequent NWS visiting faculty like optimal performance psychologist Dr. Noa Kageyama, among others. VIA was created in 2020 by NWS alumnus Christopher Robinson and NWS Horn Fellow Corbin Castro, who was recently awarded a Sphinx Tank Grant for the project.
This season's Epstein Family Foundation MusicLab program activities culminated in a finale performance recorded at the New World Center while observing social distancing and safety guidelines, giving participants the opportunity to perform together in person for the first time in over a year. 
This performance is a celebration of the students' accomplishments and showcases the skills they have honed and developed because of their dedication throughout the school year.
Please enjoy Bravo! The 2021 Epstein Family Foundation MusicLab Finale Concert.



MusicLab is sponsored in part by the Dan J. Epstein Family Foundation. Additional support provided by The Batchelor Foundation, The Kirk Foundation and The Wege Foundation.


2020-21 NWS Fellows who served as MusicLab mentors
Violin
Sergio Carleo
Brendon Elliott
Ethan Hoppe
Jesse Kasinger
Carson Marshall
Natsuko Takashima
Viola
Gabe Napoli
Marlea Simpson
Cello
Clare Bradford
Bass
Antonio Escobedo
Michael Martin
Oboe
Victoria Chung
Joo Bin Yi
Horn
Corbin Castro
Eli Pandolfi
Trumpet
Morgen Low
Trombone
Guangwei Fan
Tuba
Andrew Abel
Percussion
Matthew Kibort
Marcelina Suchocka
Posted in: Community Engagement, Concerts, Events, Fellows
---