News
March 16, 2021
Buffalo String Works: Inspiring individual and community transformation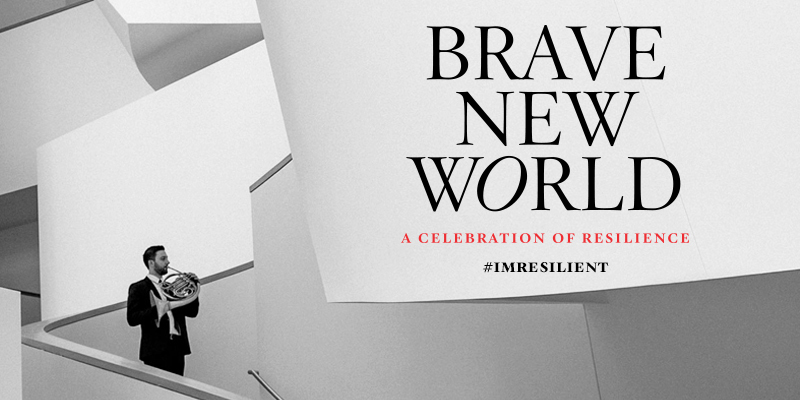 The New World Symphony is continuing its celebration of resilience, highlighting the amazing resilience of its Fellows and alumni through projects and initiatives steeped in innovation and inclusion. NWS invites you to share how you are resilient during this time using #IMRESILIENT and tagging us on social media.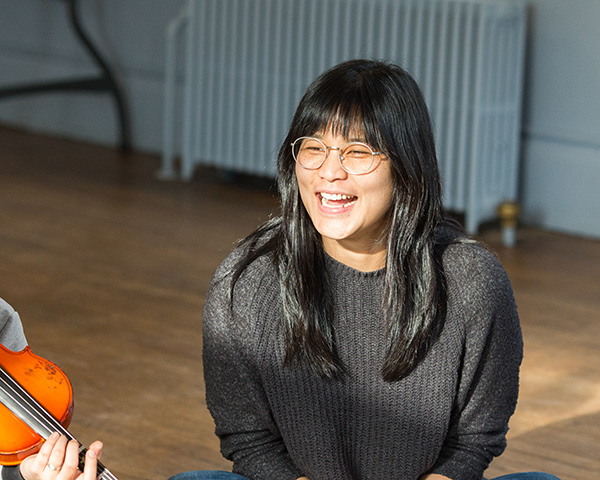 Five years after leaving the NWS fellowship, violin alumna Yuki Numata Resnick co-founded Buffalo String Works (BSW), an El Sistema-inspired after-school music program that currently serves 90 students. Our mission is to deliver world class music education to diverse youth that inspires personal and community transformation. "As fellow educators and musicians, my fellow co-founders and I saw that the Buffalo Public Schools are not able to prioritize music education despite the overwhelming evidence for the positive effects of music study on youth," said Yuki. "Buffalo is home to over 25,000 foreign-born residents and for our students especially, many of whom have been displaced from all over the world, music can be a lifeline. We train skilled musicians, but the journey of our students doesn't stop there. Through collaboration, responsibility, and the hard, joyful work of making music together, our students grow into engaged, empowered people, alive with possibility."



Since the pandemic struck, Buffalo String Works' offerings shifted to virtual classes and doubled their student enrollment, leading to two additional teaching sites across Buffalo. "Our students have been incredibly resilient from showing up every day to class to speaking up and asking for a platform to share their commitment to social justice with the greater Buffalo community.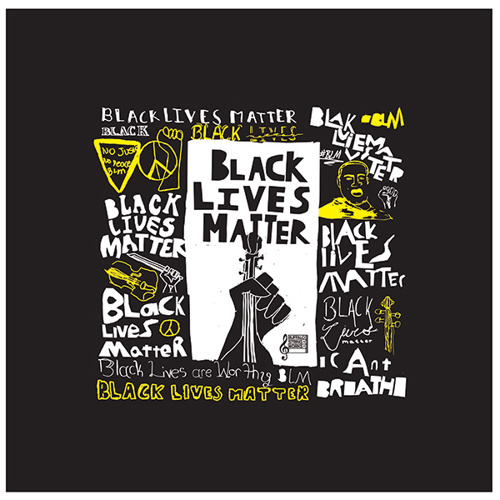 In August 2020, nine students gathered together for a week-long summer camp that centered on the intersection of Black Lives Matter and Buffalo String Works. An outside facilitator led discussions with BSW students surrounding racial equity; BSW Teaching Artists taught students Balada, a piece written by the black, female composer, Francisca "Chiquinha" Gonzaga; and a graphic designer taught students self-expression through hand lettering. The final deliverable was a new t-shirt design entirely created by our students. They presented their work to the BSW student body in October 2020 and we now proudly wear their design."
Yuki says over the last 10 months she has felt every emotion but most of all, a sense of true gratitude. "I feel tremendous gratitude for our BSW students and families who have been tenacious and courageous in their commitment to our music classes. Gratitude for our staff and Teaching Artists who have been incredibly creative in our virtual classrooms and who have given no less than 3000% so that we can continue serving our community. Gratitude for our supporters who continue to cheerlead and prioritize beauty and music during this challenging time. Our BSW families' commitment to our program has taught us that music is indeed an essential part of our community and we will not let a pandemic stand in our way!
As much as I love performing and the violin has been a part of me for 36+ years now, I never felt that all my boxes were checked when I walked off stage and the applause died down. Walking into our BSW classrooms, seeing our students mature into young leaders, witnessing the pride on their faces and the faces of our audience members when they're on stage—suddenly, all the boxes were checked for me. I believe that music is meant to be shared. It is meant to bring people together and to help us find common ground. It isn't meant to be hidden away in the practice room or only for those who have the privilege of sitting in a concert hall. I also fervently believe that we can begin to address much of the brokenness in today's world through music education. It is our duty to listen to our youth and empower them with the skills and passion to lead us forward."

Yuki Numata Resnick photos by Andrew Wenglowskyj.
Posted in: Alumni, EDIB, Resilience
---