News
May 7, 2019
Carnegie Hall's NYO2 returns to New World Center in July 2019

Save the date! After its successful New World Center debut in Summer 2018, Carnegie Hall's NYO2 will return this summer for a Miami residency and performance. On Saturday, July 27, 80 NYO2 musicians and conductor Carlos Miguel Prieto will present a fiery program that includes selections from Manuel de Falla's The Three-Cornered Hat and Igor Stravinsky's Pétrouchka.
Tickets for the event are on sale now at nws.edu/NYO2.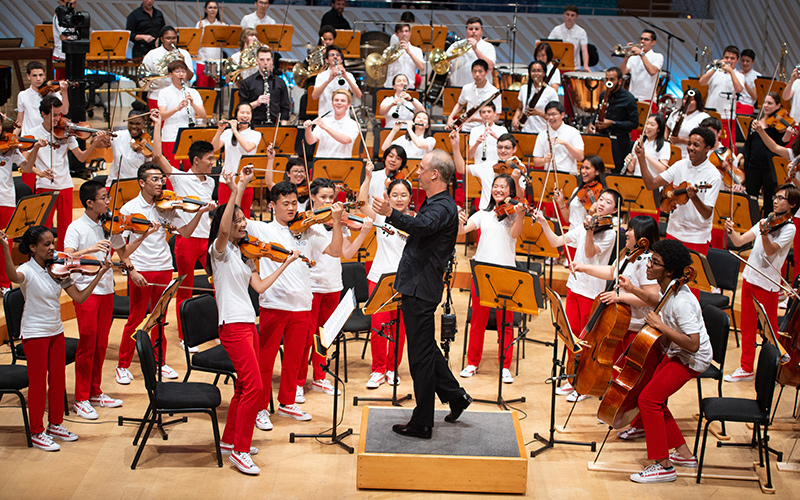 This year's featured soloist is Venezuelan pianist Gabriela Montero, who made her New World Center debut with MTT earlier this season.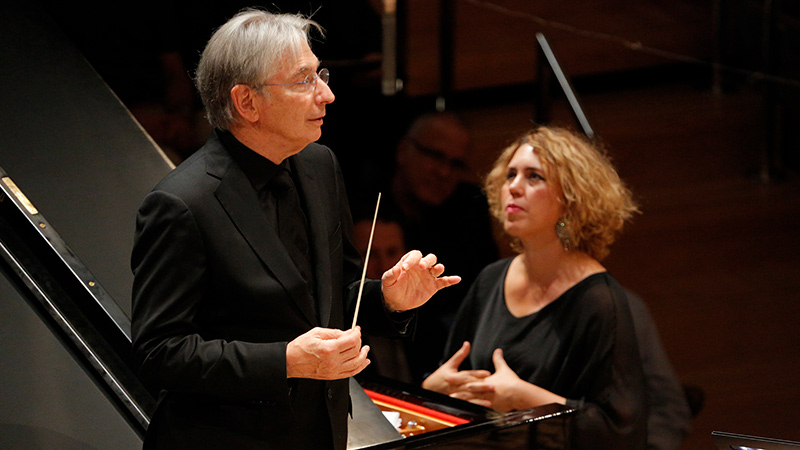 With NYO2, she'll present her own "Latin" Piano Concerto. Her visionary interpretations and unique compositional gifts have garnered her critical acclaim and a devoted following worldwide.

Last like season, NYO2 musicians will work closely with 14 NWS Fellows and alumni, as well as other professional players from top U.S. orchestras over two weeks of training at SUNY-Purchase College before traveling to Miami Beach for additional training, culminating in a concert at the New World Center. NYO2 will be joined onstage by NWS Fellows and alumni for concerts at both New World Center and Carnegie Hall.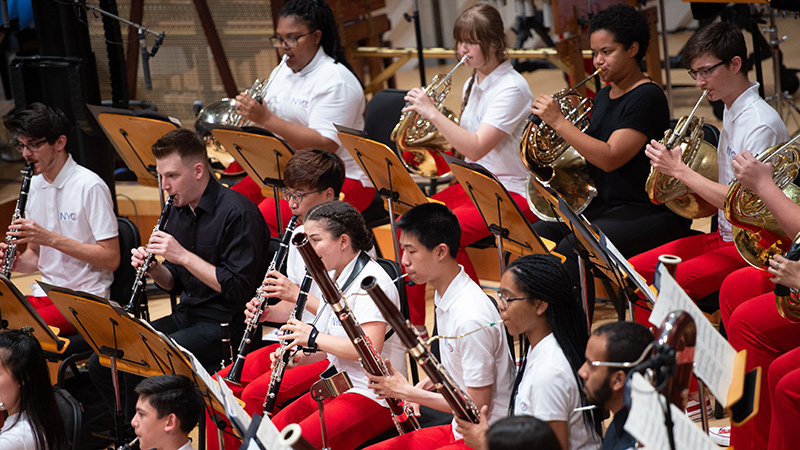 Created by Carnegie Hall's Weill Music Institute in 2016 and comprising a "remarkable array of talent" (The New York Times), NYO2 is an orchestral training program for talented young players ages 14–17 with a focus on recruiting musicians from communities underrepresented in classical music. The program is free for all participants and talented instrumentalists from all 50 states who are U.S. citizens or permanent residents.
Click here to learn more about NYO2.  
CARNEGIE HALL'S NYO2
Saturday, July 27 at 8:30 PM
New World Center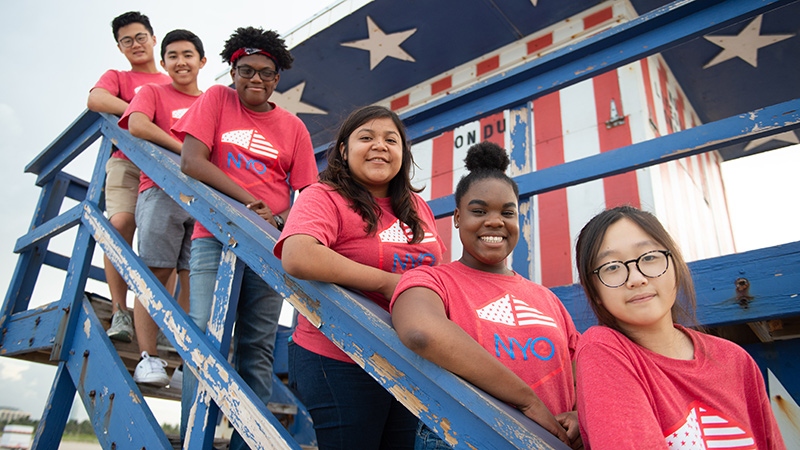 2018 NYO2 photos by Gregory F. Reed. Gabriela Montero photo by Rui Dias-Aidos, REDAV, Inc.
Posted in: Alumni, Concerts, Events, Fellows, NYO2
---