News
April 11, 2018
Carnegie Hall's NYO2 coming to NWS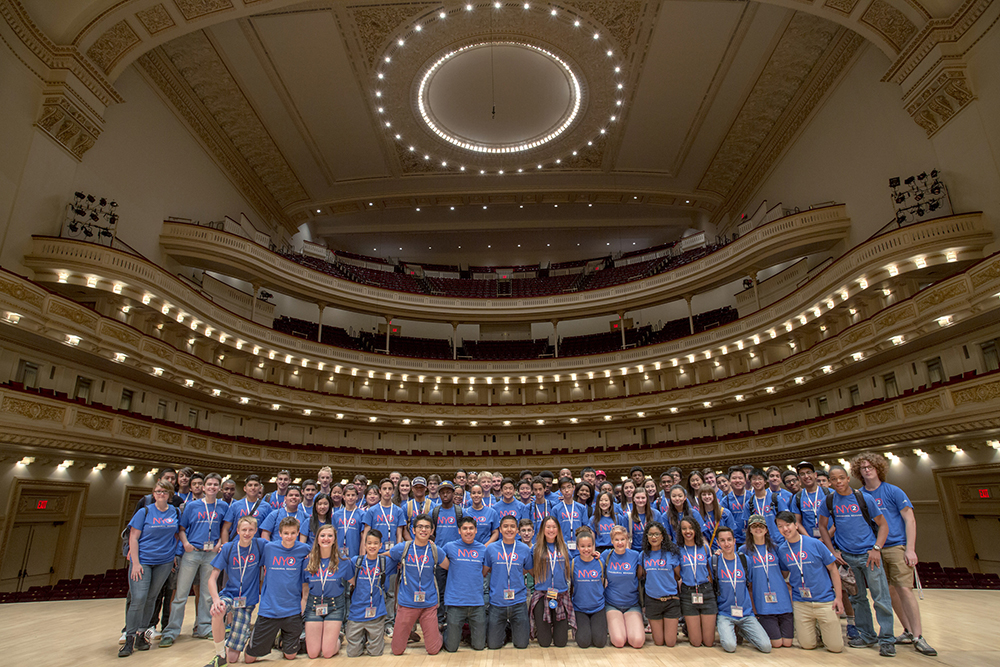 Photo by Jennifer Taylor
Carnegie Hall's NYO2 will make its debut at the New World Center on Saturday, July 21 in a performance alongside NWS Fellows and alumni. The exclusive event led by conductor Carlos Miguel Prieto features 79 young musicians selected from across the country, and is NYO2's only public performance before its culminating finale at Carnegie Hall on July 24. NYO2's performance will feature Shostakovich's Symphony No. 5, Prokofiev's Violin Concerto No. 1 and Revuelta's Suite from Redes, and will also be a WALLCAST® concert in SoundScape Park.
NYO2 offers an opportunity for outstanding American instrumentalists, age 14-17, to play alongside exceptionally talented peers and learn from a world-class faculty. Its 2018 season and residency in Miami mark the start of a new partnership between NWS and Carnegie Hall, which will see over 20 current and former NWS Fellows mentoring and performing side-by-side with participating students from across the country, including many from South Florida.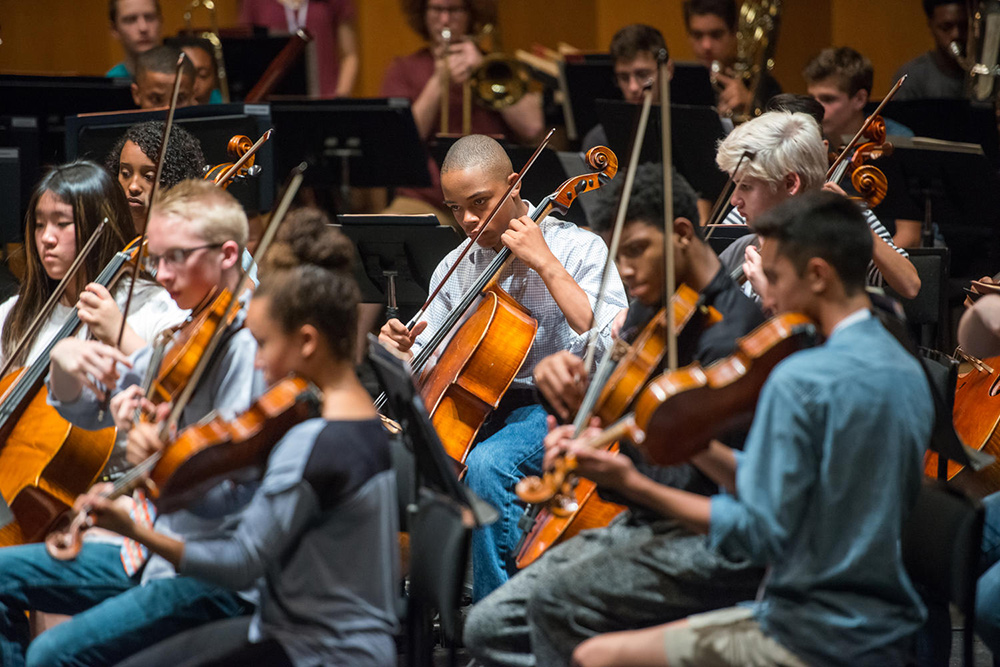 Photo by Stephanie Berger
The three-week program begins training at New York's Purchase College, where NYO2 members will work with NWS Fellows and alumni, as well as other professional players from top orchestras, before traveling to Miami for a six-day residency that will include opportunities to interact with local young musicians in the South Florida area through NWS community partner organizations.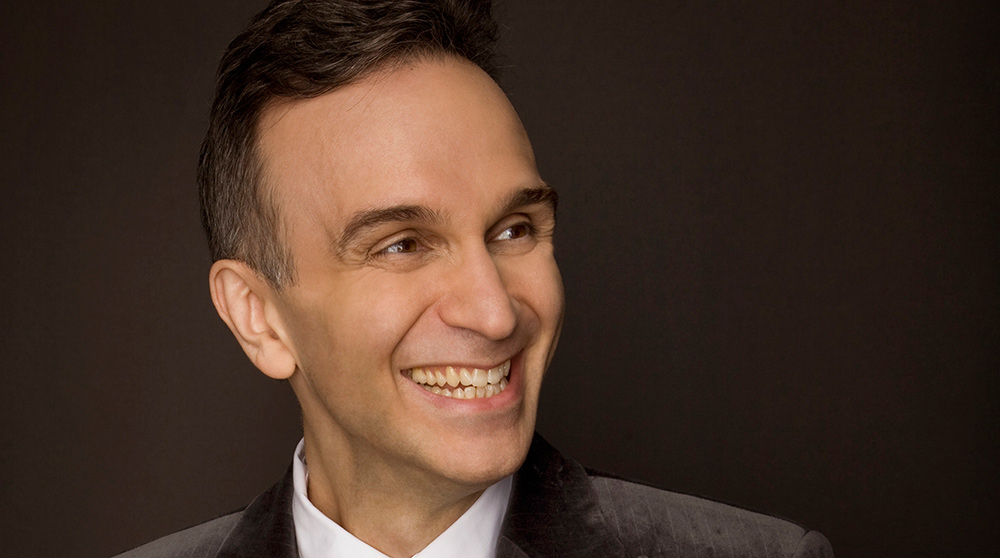 Joining the orchestra for both Miami and Carnegie Hall performances is Grammy Award-winning violinist Gil Shaham, who gave an "astonishing" performance with NWS earlier this season at the Adrienne Arsht Center. Along with being one of the foremost violinists of our time, Shaham is a devoted mentor committed to training the next generation of classical musicians. His frequent solo appearances with NWS are always accompanied by master classes with Fellows and his time with NYO2 will be transformative for its young members.  
"We are thrilled to partner with the New World Symphony to bring the talented young musicians of NYO2 to Miami for the very first time," said Clive Gillinson, Carnegie Hall's Executive and Artistic Director. "The opportunity to work with NWS Fellows and learn from conductor Carlos Miguel Prieto and violinist Gil Shaham will be life-changing for these students, and we hope they will return home to their communities inspired to further develop their musicianship and use music to connect with audiences and people everywhere."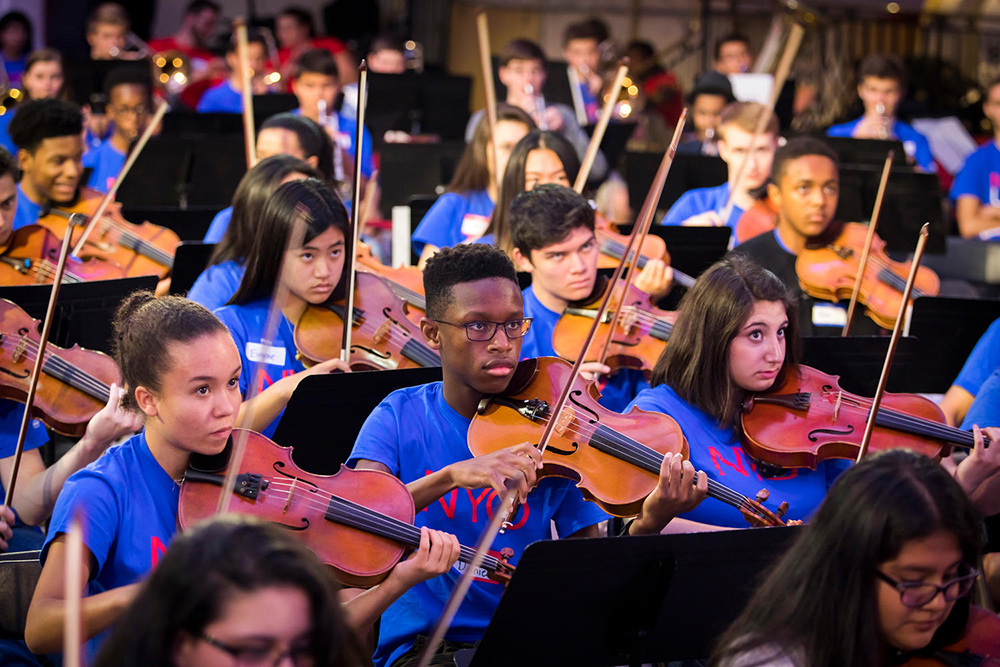 Photo by Chris Lee
"Mentorship is fundamental to the passing of classical music traditions," said Howard Herring, NWS's President and CEO. "New World Symphony Fellows and alumni will welcome their NYO2 colleagues for a week of rehearsal and performance. The technologically advanced New World Center is an ideal location for this training and for giving the musicians of NYO2 access to cutting edge digital distribution of their culminating performances. This will be a thrilling collaboration, one that will honor the past and shape the future of classical music."
 "I am so pleased with the opportunity for the talented musicians of NYO2 to work with our Fellows and NWS alumni at the New World Center," said Michael Tilson Thomas, Artistic Director and Co-Founder of NWS. "Initiatives like NYO2 are invaluable for helping to ensure the artistic excellence of the next generation of orchestral musicians. This is a goal we share at the New World Symphony as we prepare our Fellows to be leaders in the world of music, not only in the concert hall but in the community. NWS Fellows regularly teach and engage with young musicians throughout Miami, and they are thrilled to extend their mentorship to the talented youth of NYO2. Welcome!"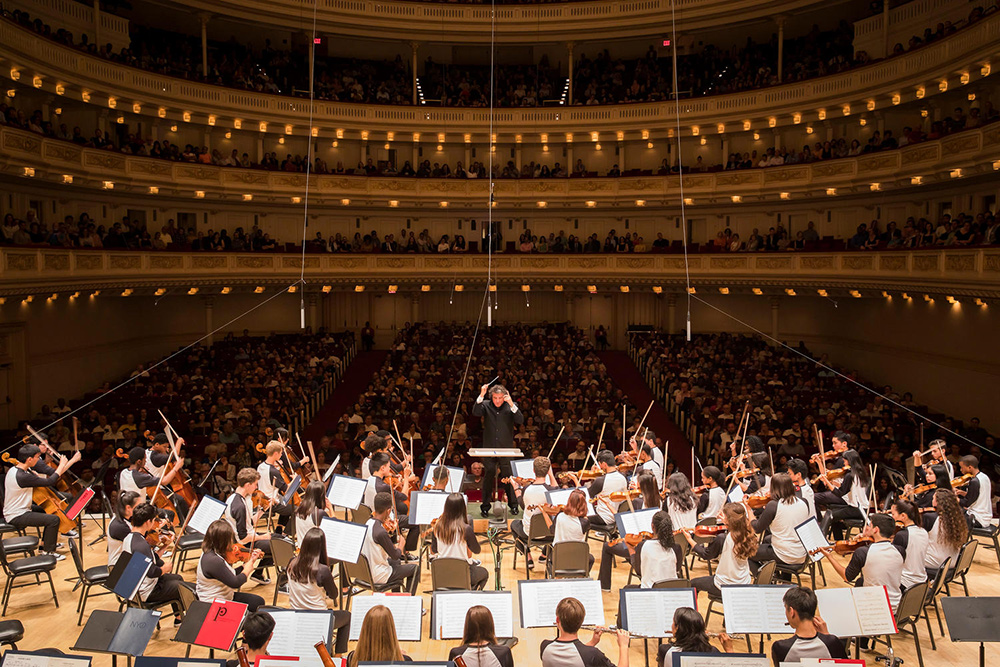 Photo by Chris Lee
Created by Carnegie Hall's Weill Music Institute in 2016, NYO2 is an orchestral training program for talented young American instrumentalists with a focus on recruiting musicians from communities underrepresented in classical music. The program is free for all participants. Click here to learn more.
CARNEGIE HALL'S NYO2 AND GIL SHAHAM
Saturday, July 21 at 8:00 PM
Carlos Miguel Prieto, conductor
Gil Shaham, violin
Posted in: NYO2
---