News
May 10, 2019
Congratulations to NWS Fellows and Alumni on 2018-19 Job Wins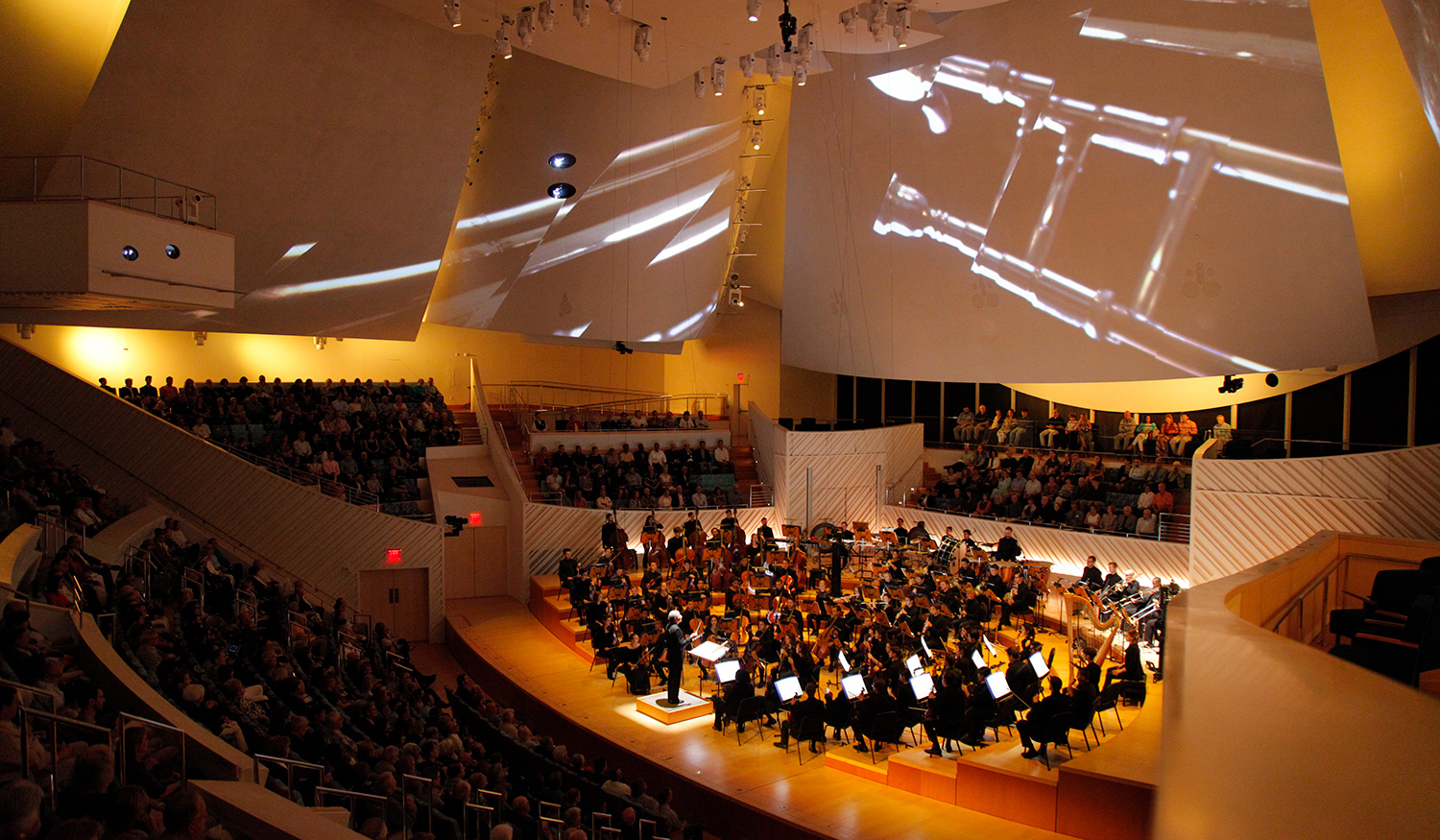 The New World Symphony envisions a strong and secure future for classical music. In the past 31 years, NWS has prepared over 1,100 Fellows for careers in performance, education, advocacy and administration. We congratulate the 42 Fellows and alumni who won positions during the 2018-19 season and are taking with them skills they've developed during their time with NWS to professional positions around the world. From Los Angeles to Hong Kong, these talented musicians will continue to make an impact among their colleagues and in their new communities as they have here in Miami Beach. Join us in celebrating these many accomplishments. 
Paul Beck, Associate Librarian, Milwaukee Symphony
** Myles Blakemore, Trombone, United States Naval Academy Band
Kathryn Brooks, Principal Bassoon, Winnipeg Symphony 
Grace Browning, Principal Harp, Rochester Philharmonic
** Kayla Burggraf, Piccolo, Kansas City Symphony
** Nick Castellano, Acting Assistant Principal/Utility Horn, Cincinnati Symphony (eight-month)
Andrew Chilcote, Bass, Phoenix Symphony (one-year)
David Connor, Assistant Principal Bass, Houston Ballet Orchestra
Timothy Dilenschneider, Associate Principal Bass, Houston Symphony
Matthew Eckenhoff, Horn, Colorado Symphony
Christopher Fischer, Viola, Cincinnati Symphony
Tom Fleming, Second Bassoon, Dallas Symphony
Andrew François, Viola, St. Louis Symphony
**Steven Franklin, Associate Principal/Second Trumpet, Kansas City Symphony
George Goad, Associate Principal Trumpet, Montreal Symphony
** Kevin Gobetz, Bass, San Diego Symphony (six-month)
Sarah Harball Kienle, Viola, Dallas Symphony
** Francisco Joubert Bernard, Second Bassoon, Louisville Philharmonic
Kristin Kall, Director of Operations, National Repertory Orchestra
Kelton Koch, Trombone/Academy Member, Vienna Philharmonic
Anne Lanzilotti, Co-Director of New Music Ensemble and Festival, The Tianjin Juilliard School, and
   Curator of Music, The Curtis R. Priem Experimental Media and Performing Arts Center
** Jiali Li, Co-Principal Viola, Hong Kong Philharmonic
Si-Yan Darren Li, String Chamber Music Coordinator, Cleveland Institute of Music
** Kenneth Liao, Violin, San Diego Symphony
** Sodam Lim, Violin, Alabama Symphony (one-year)
Aspen McArthur, Assistant Librarian, Houston Symphony
Jarrett McCourt, Tuba, Winnipeg Symphony (one-year)
Esther Nahm, Viola, St. Louis Symphony Orchestra (one-year)
Ansel Norris, Second Trumpet, Naples Philharmonic
Anthony Parce, Viola, Nashville Symphony
** Daniel Parrette, Principal Clarinet, Louisiana Philharmonic
Elizabeth Phelps, Violin, Seattle Baroque Orchestra
Derek Powell, Violin, National Symphony
** Erich Rieppel, Principal Timpani, Minnesota Orchestra
** Ryan Roberts, English Horn, New York Philharmonic
Dominic Rotella, Principal Horn, Richmond Symphony
Erik Rynearson, Principal Viola, Los Angeles Chamber Orchestra
** Qianwen Shen, First Violin, Metropolitan Opera Orchestra
** Xiaohan Sun, Viola, Dallas Symphony
Alex Wadner, Principal Timpani, Chattanooga Symphony
Audrey Wright, Associate Concertmaster, Baltimore Symphony
Jesse Yukimura, Viola, Kansas City Symphony
** Started the 2018-19 season as a Fellow.
Fellows and Alumni: If we have inadvertently omitted your name, please contact Tom Hadley and Marci Falvey.
Photo of 2018-19 Season Opener concert with MTT by Rui Dias-Aidos, REDAV, Inc.
Posted in: Alumni, Fellows, News
---