News
May 18, 2020
Congratulations to NWS Fellows and Alumni on 2019-20 Job Wins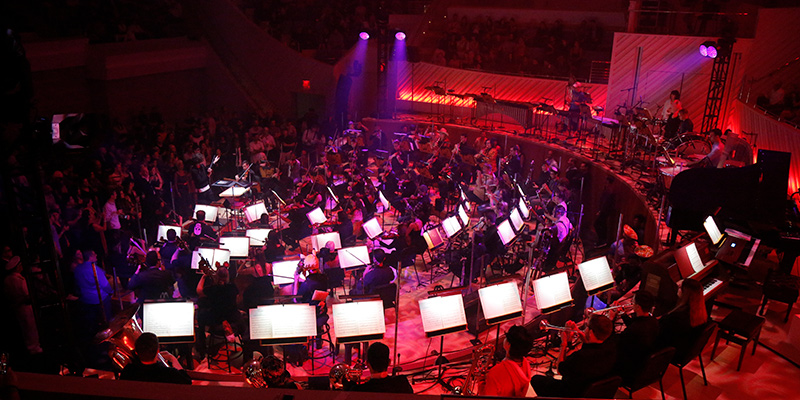 The New World Symphony envisions a strong and secure future for classical music. In the past 32 years, NWS has prepared over 1,150 Fellows for careers in performance, education, advocacy and administration. We congratulate the 36 Fellows and alumni who won positions during the 2019-20 season and are taking with them skills they've developed during their time with NWS to professional positions around the world. From Sarasota to Vienna, these talented musicians will continue to make an impact among their colleagues and in their new communities as they have here in Miami Beach. Join us in celebrating these many accomplishments. 
Pascal Archer, Principal Clarinet, New Jersey Symphony (one-year)
** Giovanni Bertoni, Principal Clarinet, Jacksonville Symphony
** Kevin Chen, Violin, Atlanta Symphony
Jennifer Choi, Cello, Dallas Symphony
Julia Coronelli, Principal Harp, Milwaukee Symphony
Dima Dimitrova-Davis, Assistant Principal Second Violin, Bern Symphony
** Michael Franz, Principal Bass, Pacific Symphony
Jeff Garza, Principal Horn, Oregon Symphony
George Goad, Principal Trumpet, Grand Rapids Symphony
Kevin Gobetz, Principal Bass, Phoenix Symphony
Mark Grisez, Principal Trumpet, Columbus Symphony
Andrew Johnson, Percussion, Winnipeg Symphony
Blake-Anthony Johnson, Chief Executive Officer, Chicago Sinfonietta
Ran Kampel, Assistant Professor of Clarinet, Baylor University
Kerry Kavalo, Annual Giving Manager, Oregon Symphony
Stephen Kehner, Assistant Principal Percussion, Oregon Symphony
** Matthew Kibort, Timpani, Glimmerglass Opera
Kelton Koch, Trombone, Vienna Philharmonic
Ann Lanzilotti, Curator of Music, Rensselaer Polytechnic Institute
Peiming Lin, Violin, National Symphony
** Nicholas Mariscal, Assistant Principal Cello, Milwaukee Symphony
Jarrett McCourt, Tuba, Winnipeg Symphony (one-year)
** Rebecca Oliverio, Trumpet, Lyric Opera of Chicago
** Sam Pedersen, Viola, Lyric Opera of Chicago (partial-season)
Joseph Peterson, Artistic Planning and Operations Manager, Reno Chamber Orchestra and Nevada Chamber Music Festival
** Yuan Qi, Associate Principal Viola, Utah Symphony
Priscilla Rinehart, Second Horn, Sarasota Orchestra
Abhijit Sengupta, Director of Artistic Planning, Carnegie Hall
Jenny Snyder Kozoroz, Program Director, Brevard Music Center
Daniel Stewart, Music Director, San Francisco Symphony Youth Symphony
Ebonee Thomas, Second Flute, Dallas Opera
Kurt Tseng, Associate Principal Viola, North Carolina Symphony
** Alison Verderber, Principal Librarian, Austin Symphony
Marguerite Lynn Williams, Principal Harp, Minnesota Orchestra
Evan Zegiel, Tuba, Ann Arbor Symphony (one-year)
Nina Zhou, Assistant Vice President of Advancement, The Colburn School
** Started the 2019-20 season as a Fellow.
Fellows and Alumni: If we have inadvertently omitted your name, please contact Marci Falvey.
Photo of November 1, 2019 Skull & Bones concert by Rui Dias-Aidos, REDAV, Inc.
---