News
March 29, 2017
Darren Hicks: Solo Spotlight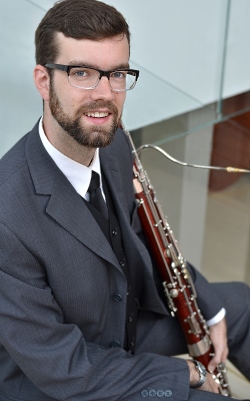 Darren Hicks is a second-year Bassoon Fellow at the New World Symphony. On Monday, April 3, at 7:00 PM, he presents "Music for Bassoon by Bassonists" in the SunTrust Pavilion at the New World Center. We asked him to share his thoughts on this concert experience.
---
The program for this concert is a small part of a larger concert series I have wanted to present for some time. The series would consist of concerts showcasing music written for a specific instrument by people who play or have played that instrument.

There is a special relationship and understanding that arises when a pianist writes for piano (à la Chopin) or when a violinist writes for violin (à la Paganini). This is especially true for instruments that rarely take the spotlight, like the bassoon. As it is such a difficult instrument to play and master, someone who knows what is possible and what is hard to do always writes exciting and challenging pieces that demonstrate the full potential of the bassoon.

The concert begins with a quartet for bassoon, violin, viola and cello by 18th-century French composer François Devienne. He stood firmly in the Classical era and his music is a great example of this compositional style: balanced and well-structured with some surprising harmonic turns and melodic development that are almost Mozart-esque.

Edward Elgar is a very well-known composer, but it is surprising to most that he played the bassoon as a quite competent amateur. His Romance is originally for bassoon and orchestra, but this arrangement for bassoon and string quintet allows for a more intimate soundscape, which I think I prefer for Elgar's music. It's a short piece that revolves around a central idea or motive/motif that reappears and morphs throughout the work. I like to think there is a narrator recounting a great tale, maybe of a long lost lover or a hazy yet fond memory.



Next is another quartet for the same instrumentation as the Devienne, but this time it's written by Bernard Garfield. Garfield is a living legend of the American bassoon world, having played many seasons as principal bassoon of The Philadelphia Orchestra and churning out successful students at the Curtis Institute. He has taken pen to score a few times to shine a spotlight on his beloved instrument, and this quartet aptly demonstrates his musical voice. This piece is similar to the structure of the Devienne but modern in its harmonies and phrasing.

Finally, there is no better way to end a bassoon recital than with a bassoon trio. I'll be joined by my section-mates Sean Maree and Brent Foster to play a Polka by Julius Weissenborn, the granddaddy of bassoon pedagogy. It's short, sweet and seriously silly!

This program represents a wide range of works that spans 150 years and really explores all the possibilities characteristically for the bassoon: the Devienne is proper and orderly; the Elgar brooding and morose; the Garfield spry and sarcastic and the Weissenborn humorous and charming.

I think the bassoon is an instrument rarely heard outside of an orchestral context, so this opportunity to showcase its beautiful and unique sound is something on which I could not pass. If you have never been to a bassoon recital before, take the plunge and make this your first one! I'll be speaking between pieces to offer context and information about the program, because I know that many of you read the name "Garfield" and think about that orange cat who loves lasagna. I'll help you get a clear look behind the enigma that is the bassoon, so have no fear!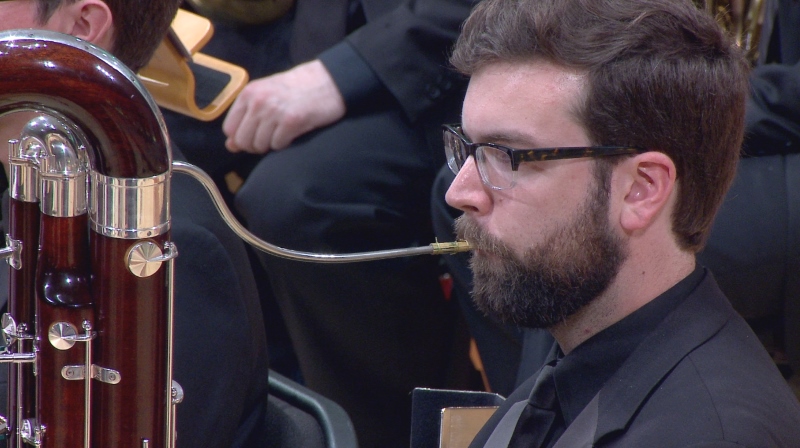 ---

WHILE THIS EVENT IS CURRENTLY LISTED AT CAPACITY, SEATS MAY BE AVAILABLE AT THE DOOR JUST BEFORE 7:00 PM. Seating is subject to availability and is not guaranteed.

This event will also be live streamed on MUSAIC. Click here to watch live on April 3 at 7:00 PM. Use #MUSAIC on social media. 
CLICK HERE FOR MORE CONCERT INFORMATION.
Posted in: Composers, Concerts, Fellows
---