News
March 24, 2017
Dimensions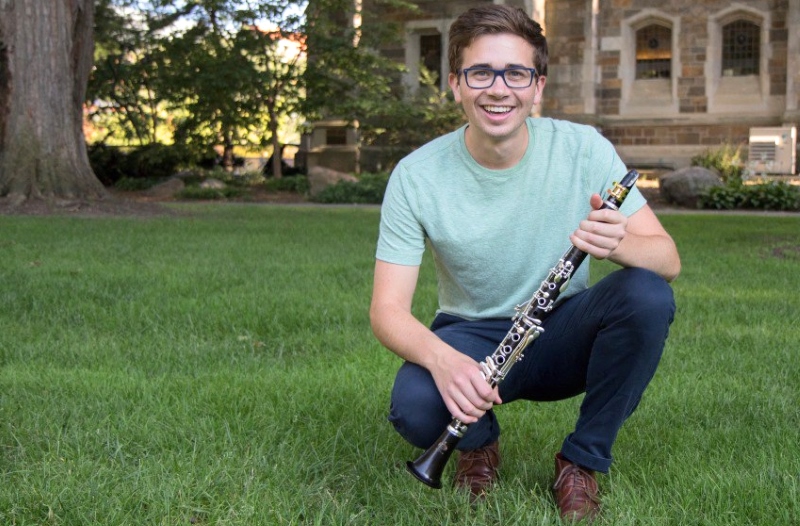 One of the special opportunities afforded by the New World Symphony's entrepreneurial curriculum is the New Audience Fellow Initiative which began last season. It's an innovative concert format that allows selected Fellows to seek out new audiences with a production of their own design. Winning proposals are chosen at the beginning of the season, and the Fellows work with NWS staff to bring their creative concepts to reality. Using the New World Center's performance hall facilities and state-of-the-art technology to best advantage, these one-night-only concert events are a marriage of imagination, talent and music.

Second-year Clarinet Fellow Zach Manzi, 24, is the creator and presenter of Dimensions on Friday, March 31 at 7:30 PM. We asked Zach to share his thoughts on this exciting concert experience.
---
Classical music has reached an exciting turning point.

I often hear the phrase "classical music is dying," but I know that's not true--every week I see people who are brought to life by this music. I do believe, however, that the traditional concert experience is a barrier to access--it can feel stiff or full of rules, especially for those who are my age or new to classical music. I envision a future for classical music where we design experiences that empower audience members to choose their own adventure. The possibilities for this shift are boundless.

Dimensions is an experiment in performing our favorite music in an environment that gives the audience options. Instead of asking our audience to simply listen to music, I will invite them to dig deeper, discover their own connections and tell us how they feel about the music. Six Fellows share their stories about pieces they've chosen, and along the way I'll ask the audience to ponder and connect to the music by diving into the human, emotional world of each story. We've programmed an evening of our favorites--tastes of big symphonic works from Bartók, Brahms, Mahler, Shostakovich and Tchaikovsky, as well as a relatively new string quartet by Pulitzer Prize-winning composer Caroline Shaw.

We're playing with the traditional barriers in the concert hall--literally putting ourselves on an even level with the audience by lowering the stage to ground level, using music to tell a story of human experiences, and collecting audience reactions on colorful displays outside of the hall. I'll invite the audience to engage with classical music in ways they probably haven't been invited to explore in a concert hall before--doodling, writing messages, crafting objects and other creative responses. There's also the option to sit back and just enjoy the music. Or a combination of the two. The experience is personalized for each audience member.

By empowering the audience to connect and voice their responses, I'm hoping to create an experience where all audience members can find a bit of themselves in this music. I really do believe it's there.

Hope to see you there!
---


The evening's program also presents an interesting contrast that applies not only to the works being performed, but to the composers, the New World Symphony Fellows and even the audience as well. We refer to age-the exuberance of youth vs. the mature introspection achieved through time.

The composers of the orchestral pieces for Dimensions got their professional starts at a relatively young age. First symphonies were started by Brahms at 22 (it took two decades to finish), finished by Mahler at 28, Tchaikovsky at 26 and Shostakovich at 19. So, they were as young as New World Symphony Fellows. However, this concert's works were composed by these masters at an advanced age. Indeed, for three, these were their last–Brahms at 52, Mahler at 46 (last to be premiered during his life), Tchaikovsky at 53 (just before his death) and Bartók's work at 62.

"It's a very keen observation," said Zach, "I didn't even realize that at first. But now that I'm thinking about it, this makes total sense. Maybe that's why these pieces are so emotionally evocative."

And the flip side is the striking contrast of the concert presented by the inclusion of Caroline Shaw's string quartet. Violinist Shaw's recognition as a composer hit the roof in 2013 when she became the youngest ever Pulitzer Prize winner for Music, at the age of just 30.

Zach commented on this part of the program: "With Caroline Shaw's quartet to contrast with the major symphonic works of these much earlier composers, I hope you'll see that pieces of music separated by decades or centuries often sit side-by-side in the realm of human emotion. It doesn't matter when it was written, it all has equal weight when considering how it impacts us as people."

Shaw wrote about her work that will be played by NWS: "Entr'acte was written in 2011 after hearing the Brentano Quartet play Haydn's Op. 77, No. 2--with their spare and soulful shift to the D-flat major trio in the minuet... riffing on that classical form but taking it a little further. I love the way some music... suddenly takes you to the other side of Alice's looking glass, in a kind of absurd, subtle, technicolor transition."

And that's the perfect segue to the concert graphic, below.
---
CLICK HERE TO PURCHASE TICKETS & FOR MORE INFORMATION.
AND SEE PREVIEW VIDEOS, BELOW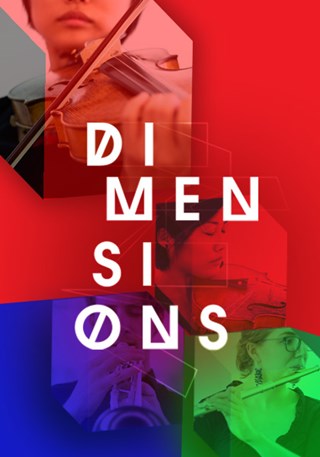 Posted in: Composers, Concerts, Fellows
---