News
June 21, 2020
End of an Era: Celebrating MTT's 25 years with San Francisco Symphony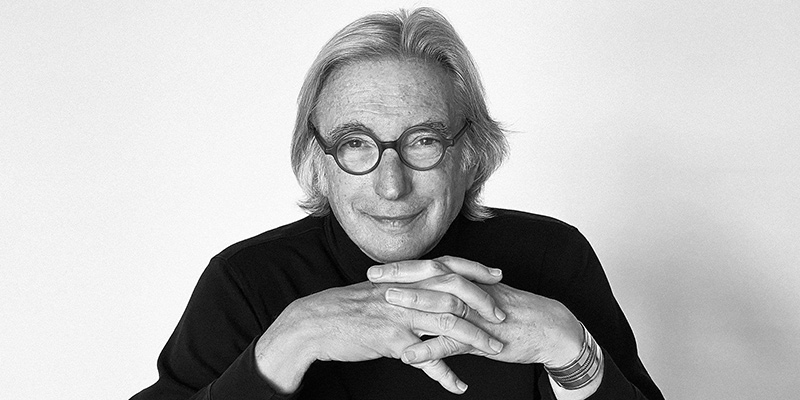 Photo by Brigitte Lacombe for The New York Times
This month marks the end of Michael Tilson Thomas' 25-year tenure as Music Director of the San Francisco Symphony, one The New York Times calls "transformational." Originally, the milestone was to be capped by a series of momentous events, including a European tour and a performance of Gustav Mahler's "Symphony of a Thousand." But, like most gatherings during the pandemic, the celebration has gone virtual. Here are the ways you can join:
MTT25 is a year-by-year digital tribute to the Michael Tilson Thomas-era at the San Francisco Symphony. The orchestra is honoring MTT's extraordinary 25-years on their podium through exclusive archival content, personal memories and virtual events. Each day for 25 days, SFS shares a season's worth of memories, ranging from concert highlights and recordings to tour locations and musician appointments.
Click here to view each season's highlights and use #MTT to post your own memories to the tribute wall.
June 28: Free, online tribute event
On June 28 at 8:00 PM Eastern, SFS will host MTT25: An Online Tribute Event for Michael Tilson Thomas, hosted by famed vocalists Audra McDonald and Susan Graham, and featuring performances and tributes by musicians of the San Francisco Symphony and Chorus, an array of distinguished guest artists, and many surprises. This global virtual event honoring MTT will stream free of charge on the San Francisco Symphony's YouTube page. RSVP to receive the webcast link 24 hours prior to the event.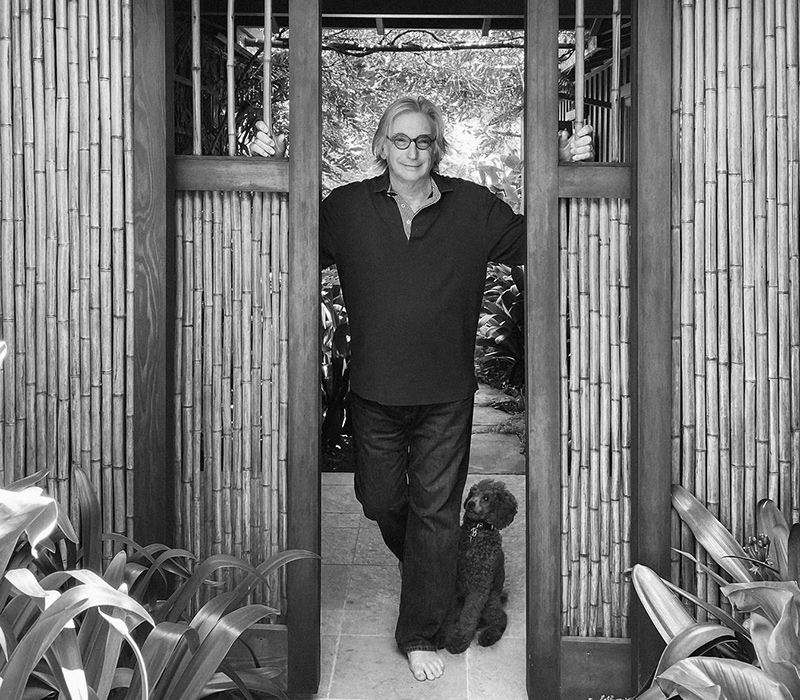 Photo by Brigitte Lacombe for The New York Times
NWS alumni share their MTT memories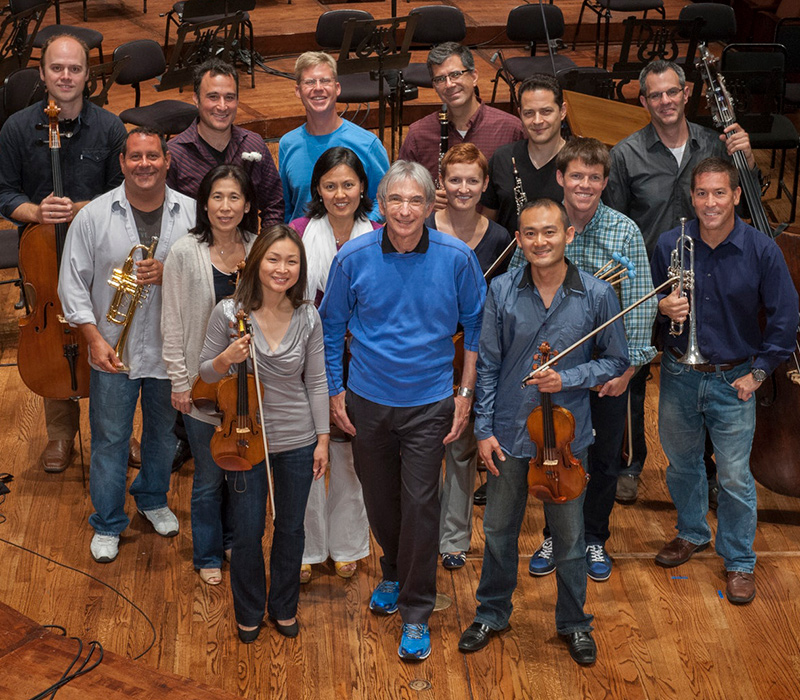 MTT with members of the San Francisco Symphony who are also former NWS Fellows
During his 25-year tenure at SFS, over 50 musicians have joined the orchestra. Fifteen NWS alumni now call the SFS home, including Raushan Akhmedyarova (violin), Jeff Biancalana (trumpet), James Button (oboe), Daniel Carlson (violin), Sébastian Gingras (cello), Mark Inouye (trumpet), Eugene Izotov (oboe), In Sun Jang (violin), Naomi Kazama Hull (violin), Eliot Lev (violin), Jacob Nissly (percussion), Scott Pingel (bass), Nick Platoff (trombone), Jerome Simas (clarinet) and Chen Zhao (violin).
A few of them (and Louisville Orchestra's Teddy Abrams) shared their favorite MTT memories for MTT25:
More MTT!
MTT recorded nearly 35 albums with the San Francisco Symphony, as well as eight episodes of Keeping Score. In a recent article by The New York Times, music critics selected their favorites that include music by his fellow American mavericks Copland, Ruggles, Adams, Bernstein, Ives, Cowell, and, of course, Mahler.
The San Francisco Chronicle created a compilation of MTT's reviews, features and interviews over the years. Click here to read.
KDFC radio is celebrating MTT Time each weekday at 6:00 PM Eastern. Each segment includes special concert broadcasts from each year of MTT's historic tenure and commentary from MTT himself. You can also listen to a full-length recording of each piece the day after it airs on demand. Click here to listen.
A musical Father's Day gift
On Sunday, June 21, MTT released an online premiere of his new work Whistle Song. The piece was composed during the pandemic and is inspired by a tune MTT used to whistle with his father Ted. For the performance, MTT is at the piano joined by SFS musicians from their homes. The video also includes photos and footage of MTT and Ted together.
---