News
November 24, 2015
Estefans Awarded Presidential Medal of Freedom
On November 16, President Barack Obama named 17 recipients of the Presidential Medal of Freedom. The Presidential Medal of Freedom is the Nation's highest civilian honor, presented to individuals who have made especially meritorious contributions to the security or national interests of the United States, to world peace, or to cultural or other significant public or private endeavors. The awards will be presented today November 24th at the White House.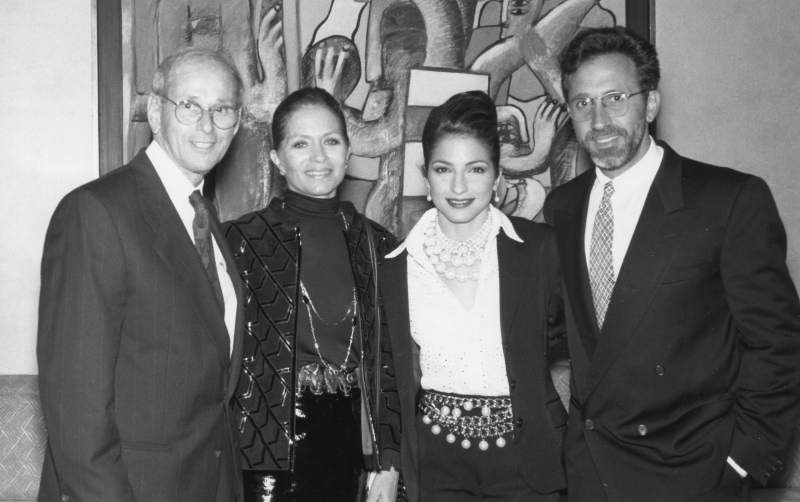 left to right, former Board Chairs Sherwood & Judy Weiser, Gloria & Emilio Estefan, March 1992

Among the recipients are a renowned Miami couple, who are not only powerhouses of the entertainment industry but also continuing patrons of New World Symphony. They are former long-time NWS Board member Emilio Estefan and former NWS Gala performer Gloria Estefan. Mr. Estefan was first elected to the Board on October 17, 1992, and continued to serve through the 2004-2005 season. Ms. Estefan performed with Michael Tilson Thomas and NWS at the benefit/gala of March 28, 1992   "A Night in Harmony" / "En Armonia" - a performance of symphony and salsa at the Miami Arena, benefitting NWS and others.

Another recipient with a New World Symphony connection is famed violinist Itzhak Perlman. He has appeared with New World on three occa­sions. Dur­ing the 2nd sea­son, on March 1, 1989, he per­formed the Brahms Vio­lin Con­certo across the street at the Jackie Glea­son The­ater. Next, he appeared with NWS on Jan­u­ary 15, 1997, at the Dade County Audi­to­rium. With Pin­chas Zuk­er­man con­duct­ing and play­ing viola, they per­formed Mozart's Sin­fo­nia Con­cer­tante. Perl­man returned to per­form with NWS at the Arsht Cen­ter, Feb­ru­ary 16, 2008. He both con­ducted and per­formed as soloist. The program included solo violin works by Mozart and the pop­u­lar Dvo­rak Sym­phony No. 9, "From the New World".
Note: additional recipients include Barbra Streisand, Stephen Sondheim, Steven Spielberg, Willie Mays, and posthumously, Yogi Berra and Shirley Chisholm, among others.
Click here to watch the video of the award ceremony
Click here for more information on the medal recipients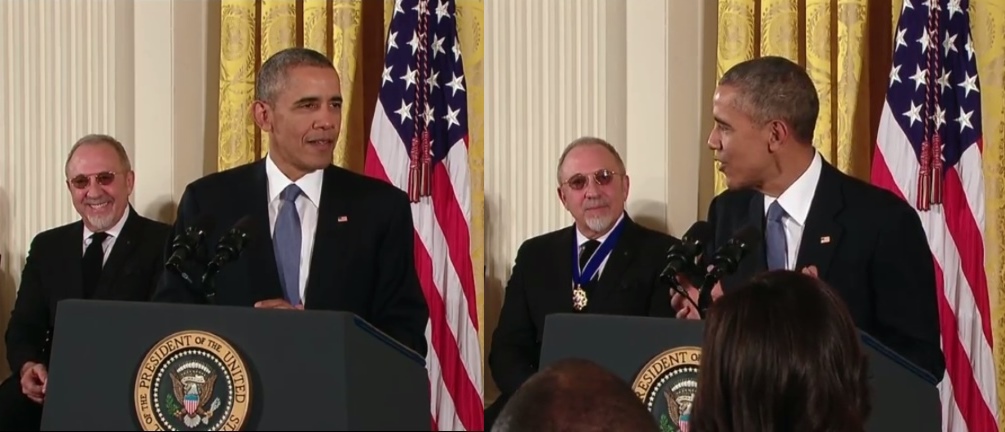 Posted in: Patrons
---