News
December 22, 2015
Excellent Review for Chamber Concert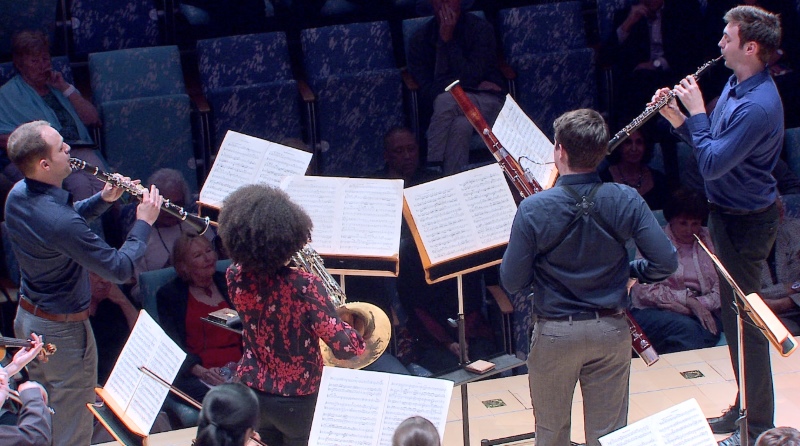 The Chamber Music Concert of this past Sunday December 20 - "Where The Four Winds Blow" - got a great review from the South Florida Classical Review and Miami Herald.

"Winds set sail in New World's chamber program" emphasized that the performance provided "a field day for the orchestra academy's wind players who are often less prominently featured in these concerts than their string counterparts."

A number of soloists among the New World Symphony Fellows who were featured in the program were singled out for their own wonderful playing. Those were flutists Kelly Zimba and Masha Popova; oboist Adèle-Marie Buis; clarinetist Zach Manzi and violinist Lauren Densinger; bassoonist Brenton Foster; and "Max Blair's sweet-toned oboe, Miles Jaques's deft clarinet, Sean Maree's rich bassoon and, especially, Priscilla Rinehart's agile horn contributed excellent solo work."
Click here to read the entire review
Posted in: Concerts, Fellows, In the News
---