News
June 16, 2016
First Year Percussion Fellow Lands 'Dream Job' with LA Philharmonic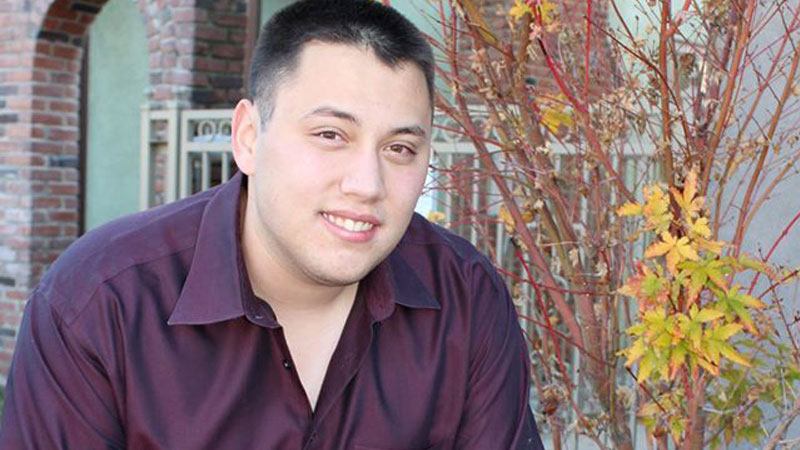 Matt Howard, first year New World Symphony Percussion Fellow, won the job of a lifetime as the Principal Percussionist for the Los Angeles Philharmonic in May, an opportunity he describes as the biggest audition for percussion in the past 20 years.
The Los Angeles native said, "It's pretty ridiculous. I was not expecting getting my dream job off the bat."
Matt hit it out of the park. 
He studied at the New World Symphony under Artistic Director Michael Tilson Thomas for one season before winning his first-ever full-time position with a professional orchestra. 
"The one year I spent at New World Symphony was amazing for me because it gave me the freedom to practice what I wanted to practice, how I wanted to practice and discover things for myself instead of having weekly lessons with a teacher because I felt I was past that point where I needed a teacher. I just needed to be my own teacher at that point," he said.
Matt wasn't even expecting to audition, as his resume was initially denied by the LA Philharmonic during the application process. He was put on a standby list and when dozens of musicians cancelled their auditions, his once in a lifetime opportunity reappeared, leaving him one month to prepare. Matt says preparation for an audition usually requires three months.
"In order to get to that level you have to have months of intricate and stressful training on a two second blurb of music," Matt said, "I was prepared enough and experienced enough in audition taking to know how to prepare for this most efficiently."
Preparation and mental focus are skills he says he refined while at New World Symphony, not only through playing music, but also by playing golf, a hobby he picked up just before moving to Miami Beach.
"I found so many parallels between pro golf and the audition circuit," Matt adds, "There was one book in particular that I read that was pretty eye-opening which was Golf is Not a Game of Perfect by Dr. Bob Rotella. I literally read that book and put as many parallels between my musical life and golf as possible. It was mainly focused on the mental aspect of things."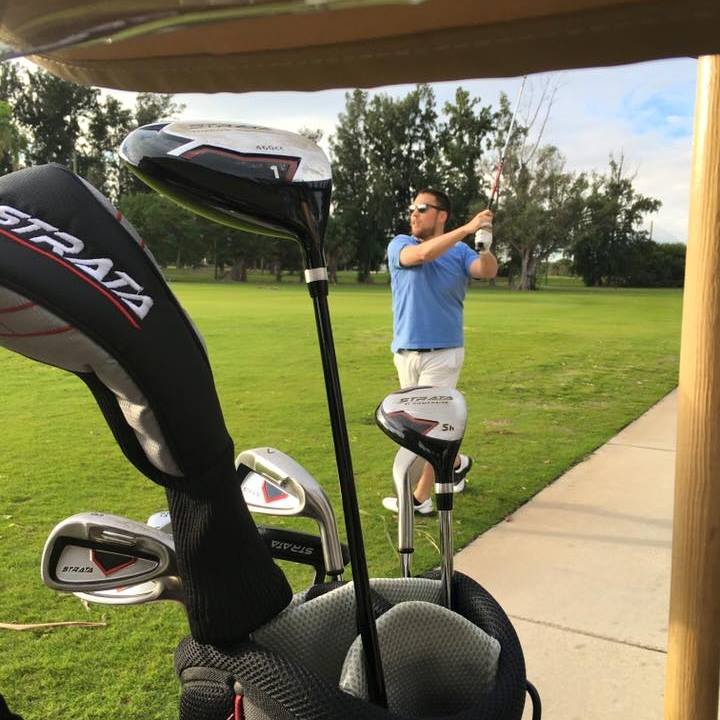 He says audition taking should be thought of as a sport because everyone is competing at the highest of levels. According to Matt, there are only so many ways to play an excerpt, so in order for him to stick out he had to become a pro in the mental game of performing and audition taking.
"I thought about it to the point that I would sit there and mentally picture myself going through the audition to the point that I win and I'm shaking Gustavo's hands and saying 'Thank you'. I try to mentally prepare in extreme detail. So it was weird, by the time I actually won I didn't have this overwhelming sense of oh my God I finally did it. I mentally prepared to the point that I felt like I actually had done that before," Matt says.
He says his dad had similar sentiments telling him "I told you so!", while his mom cried when he delivered the news.
It's a quick rise to the top for the USC and New England Conservatory graduate. After auditioning twice for the New World Symphony during his graduate studies he finally earned his spot as a percussionist with NWS in 2015.
Matt is back at home, settling in to his most familiar place and still in awe that his dreams have come true.   
He said, "It's my hometown orchestra. I grew up listening to this orchestra, so it's pretty cool. Just the fact that this audition in particular opened up during a time in my life where I was at a peak in playing and it just so happened to be my hometown, is just beyond me. I think I should go pick some numbers in the lotto!"
Matt is expected to start his new role in September 2016.
From everyone here at NWS, Congratulations Matt!
---