News
January 17, 2017
Four NWS Alumni Return as Visiting Faculty
This week, the visiting faculty members in residence at the New World Symphony include four diverse New World Symphony alumni from the past two decades.




Matthew Roitstein (flute 2010-2013) has been Assistant Principal Flute at the Houston Symphony since 2014. Between the conclusion of his NWS Fellowship and taking up the Houston position in June 2014, he was also Principal Flute during the winter 2014 season at the Sarasota (FL) Opera. Matthew inaugurated New World Symphony's Solo Spotlight concert series at the new New World Center on February 28, 2011.

Click here for an interview with Matthew during his first year at NWS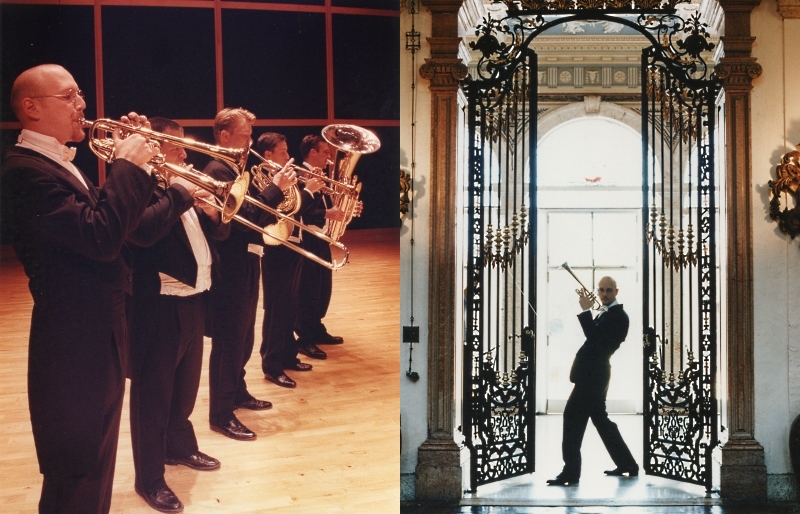 Mark Niehaus (trumpet 1995-1998) was named as the President and Executive Director of the Milwaukee Symphony Orchestra in September 2012, after serving as Principal Trumpet in Milwaukee since 1998. The appointment of a musician from the ranks to an administrative leadership position in a major orchestra was viewed as unprecedented at the time.

Click here as Mark touts a historic theater for the MSO's new home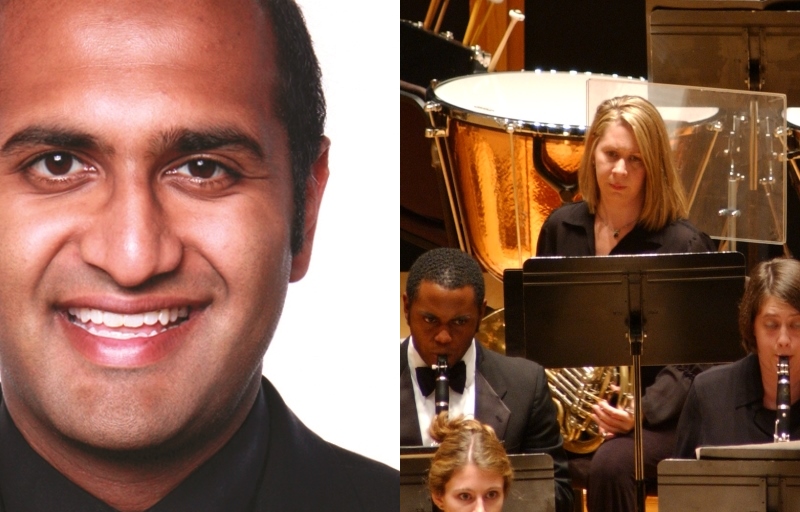 Lisa Bergman (horn 2001-2004) is a member of the Baltimore Symphony Orchestra. Winning the position in June 2013, she took up the chair in October of that year. Prior to the BSO, Lisa was a member of the San Antonio (TX) Symphony.

Vivek Jayaraman (violin 2011-2015) has a one-year appointment with the Florida Orchestra, which serves the Tampa Bay area. He is also listed as Concertmaster for the Canton (OH) Symphony Orchestra. He played in the Ver­bier Fes­ti­val Cham­ber Orches­tra in Switzerland during the summers of 2014 and 2015. He began studies at the Cleve­land Insti­tute of Music Con­cert­mas­ter Acad­emy last season .

While at NWS this week, Matthew, Mark, Lisa, and Vivek will be giving lessons to individual NWS Fellows, and classes to the flute, brass, trumpet, and horn sections. They will also be performing with New World Symphony Fellows this weekend for Mahler's Symphony No. 5.

Other visiting faculty this week are Julie Landsman, former Principal Horn, Metropolitan Opera Orchestra; Timothy Cobb, Principal Bass, New York Philharmonic; and Judith LeClair, Principal Bassoon, New York Philharmonic.

And one bonus 'coach' this week is Christian Tetzlaff, who is the guest performer at NWS for next weekend's concerts. He will be giving a master class for NWS violinists, something he also did during previous guest appearances in 2013 and 2011. 
Photos courtesy of the New World Symphony Archives
Posted in: Alumni, Coaches and Coaching
---