News
April 9, 2021
Friends of NWS host Seoul-ful Night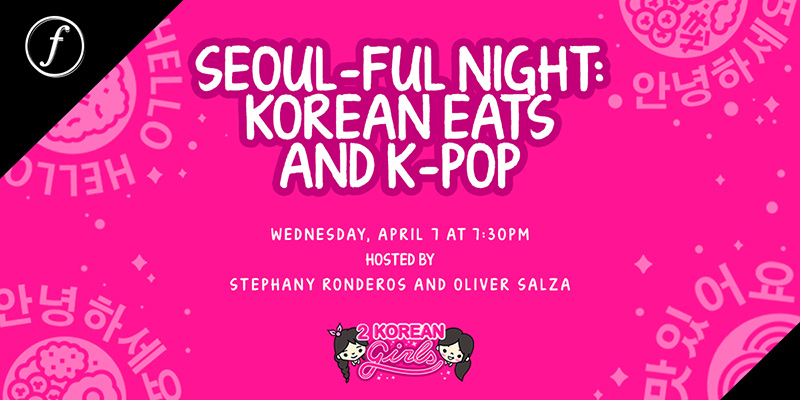 On April 7 Friends of New World Symphony hosted Seoul-ful Night: Korean Eats and K-pop – a virtual event that celebrated Korean culture through food and music. The event welcomed guests from across the U.S. and marked the 14th Friends of NWS event this season. A portion of the event's proceeds will benefit the Asian American Legal Defense and Education Fund and Stop AAPI Hate.
Seoul-ful Night: Korean Eats and K-pop was hosted by Friends of NWS Board Member Oliver Salza and Stephany Ronderos, NWS's Development Events Manager and Friends of NWS Liaison. "My absolute favorite thing is to entertain guests," said Stephany. "Before the pandemic, my husband and I would host friends every other weekend to our own Korean BBQ feast. There's something about sharing a delicious meal with friends, even when you can't gather in person. I wanted to introduce our guests to Korean food, K-pop and highlight NWS's Korean Fellows."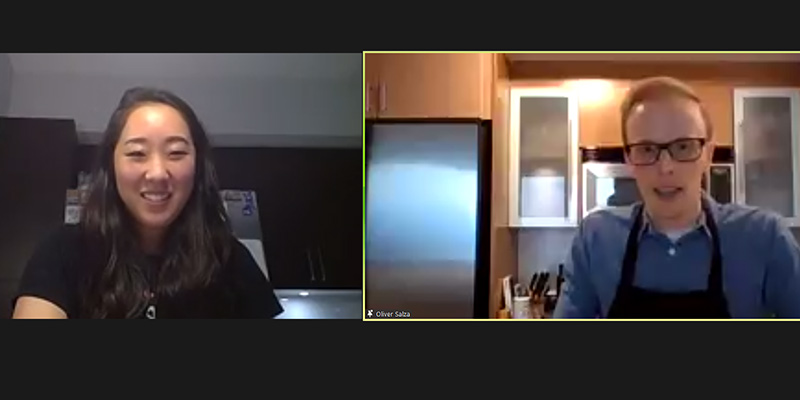 The evening's cook-along demonstration was led by 2 Korean Girls co-owners Michele and Jennifer Kaminski and Chef Allen Susser, who walked the audience through making chicken bulgogi and kimchi fried rice.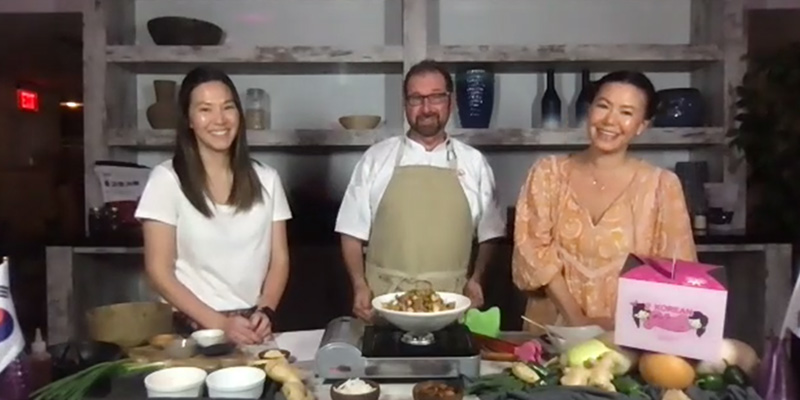 2 Korean Girls is Miami's newest delivery and take-out spot the Kaminski sisters launched to share the traditions and flavors of Korean dishes. Together with their mother Chom "Sunny" Kaminski—who owned a Korean restaurant in their home state of Indiana, they joined forces with James Beard Award-winning Chef Allen Susser to bring their family's collection of recipes to Miami. After opening in December 2020, 2 Korean Girls was quickly named one of the year's Ten Best New Restaurants in Miami by the Miami New Times.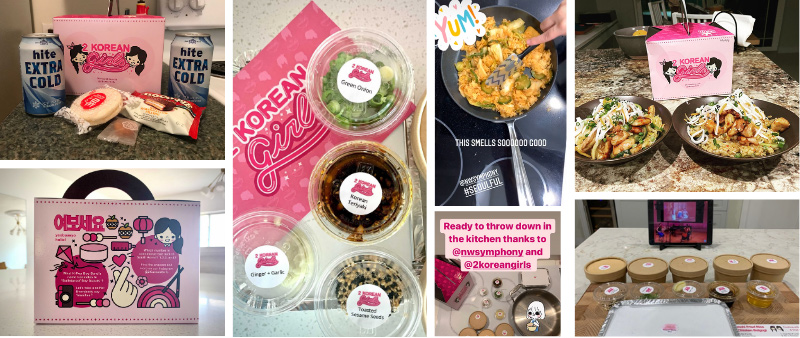 Photos by Christina Bonatakis, Eduardo Delgado, Julisa Fusté and Michelle Kucharczyk
NWS Oboe Fellow Joo Bin Yi shared his favorite Korean food: Budae jjigae, which translates to Army Base Stew. It is made with ham, spam, baked beans, gochujang (red chili paste) and kimchi. The dish was popularized after the Korean War and inspired by the American ingredients found near the bases.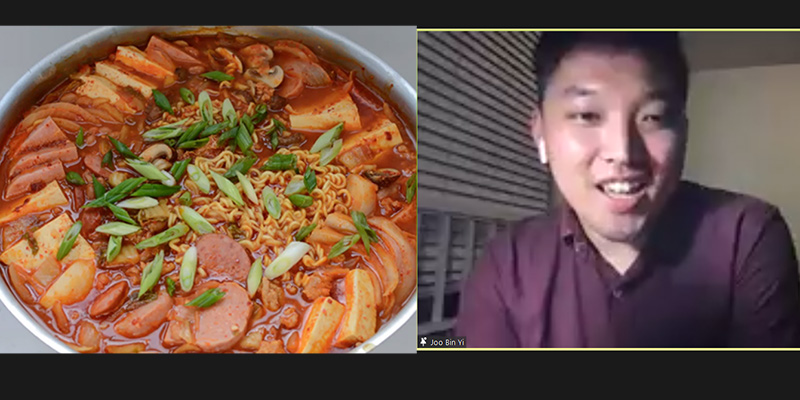 Streaming live from the New World Center, Fellows Jung Eun Kang (violin), Amy Sunyoung Lee (cello) and Wesley Ducote (piano) performed covers of popular Korean artists like PSY (Gangnam Style) and BTS—the first and only K-pop group to earn a Grammy Award nomination.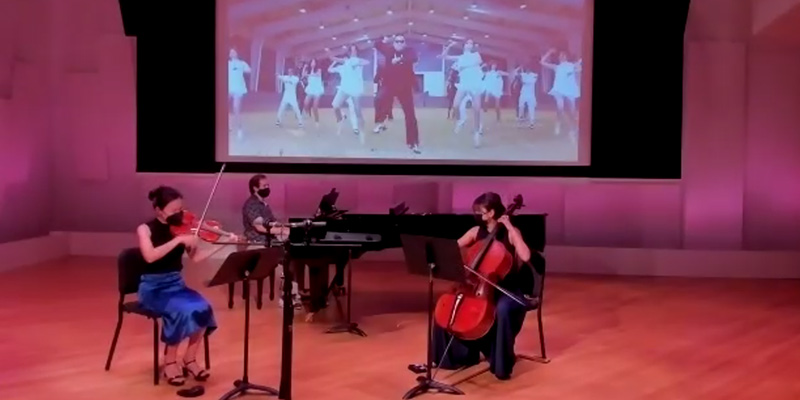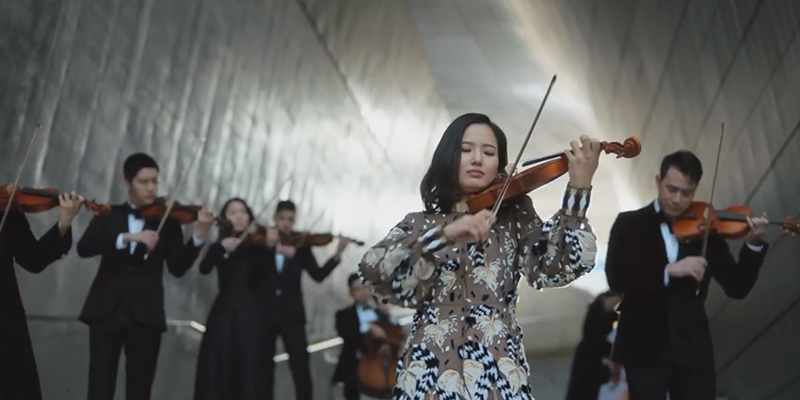 Violin Fellow Jung Eun Kang performing in Korea's Dongdaemun Design Plaza
The event concluded with Stephany teaching the audience to make Finger Hearts—a popular gesture in Korea.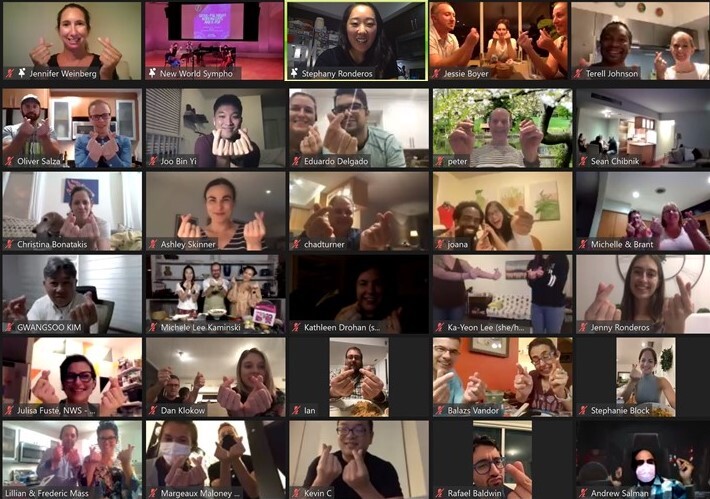 Friends of New World Symphony engages Miami's cultural community, inviting young music lovers and philanthropists to make a significant difference in the lives and futures of talented musicians. Through this season of virtual events, Friends offers its members opportunities to channel their passion for music, while cultivating friendships and professional contacts. Click here to learn more about Friends of NWS.
"I've enjoyed the challenge of leading Friends of NWS during such an unusual year," said Friends of NWS President Jennifer Weinberg. "Hosting a virtual season meant it was possible for us to have guest speakers and an audience from all over the world. We've had people tuning in from New York, Canada and Jamaica, to name a few. Although our members (and everyone else in the world) have missed seeing each other in person, we have been able to get creative and turn a potentially negative situation into a positive."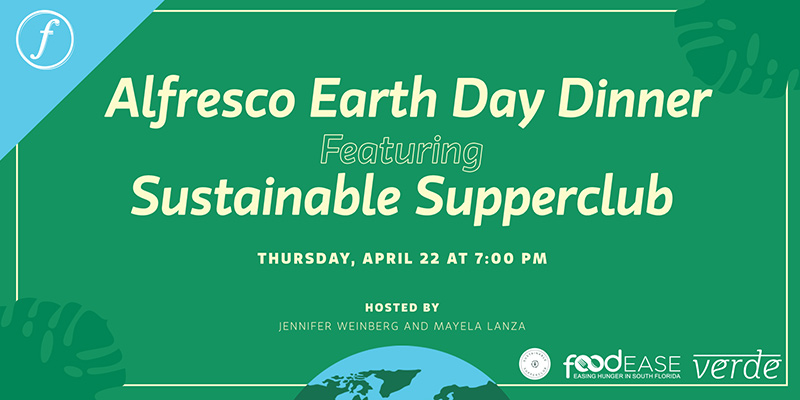 In addition to volunteering as President of Friends of NWS, Jennifer is also the Co-Founder and Chair of Sustainable Supperclub, which hosts pop-up dinners around South Florida to educate guests about food waste while they enjoy a dining experience featuring produce which would normally go to waste for a variety of reasons. "I am thrilled that Friends of NWS's first in-person event in over a year will be an Alfresco Earth Day Dinner at Verde at Pérez Art Museum Miami on Thursday, April 22. The meal will highlight sustainable fruits and vegetables from Hungry Harvest, which works directly with farmers to rescue produce. We are also excited to welcome NWS Harp Fellow Phoebe Powell who will be performing throughout the event, which will support not only Friends of NWS, but FoodEASE, whose mission it is to fight food waste while reducing hunger in our community. Click here to learn more about Alfresco Earth Day Dinner.
Posted in: Alumni, Events, Fellows, Friends of NWS
---