News
October 29, 2018
From the Archives: Emanuel Ax at NWS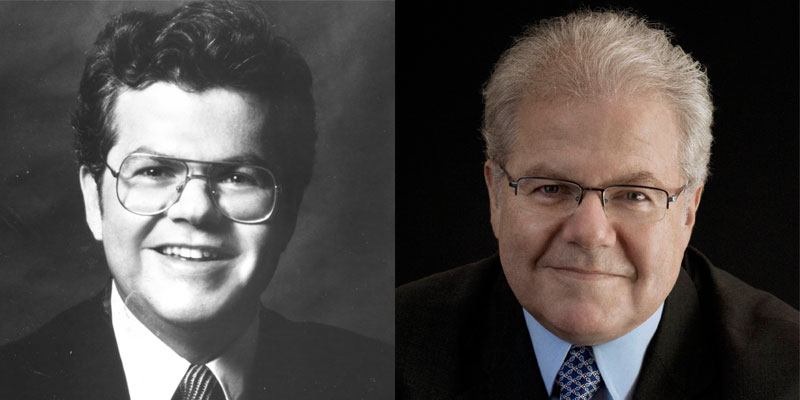 Emanuel Ax, one of the world's greatest pianists, returns to NWS this Saturday, November 3 for an exclusive performance of Beethoven's First Piano Concerto at the Adrienne Arsht Center.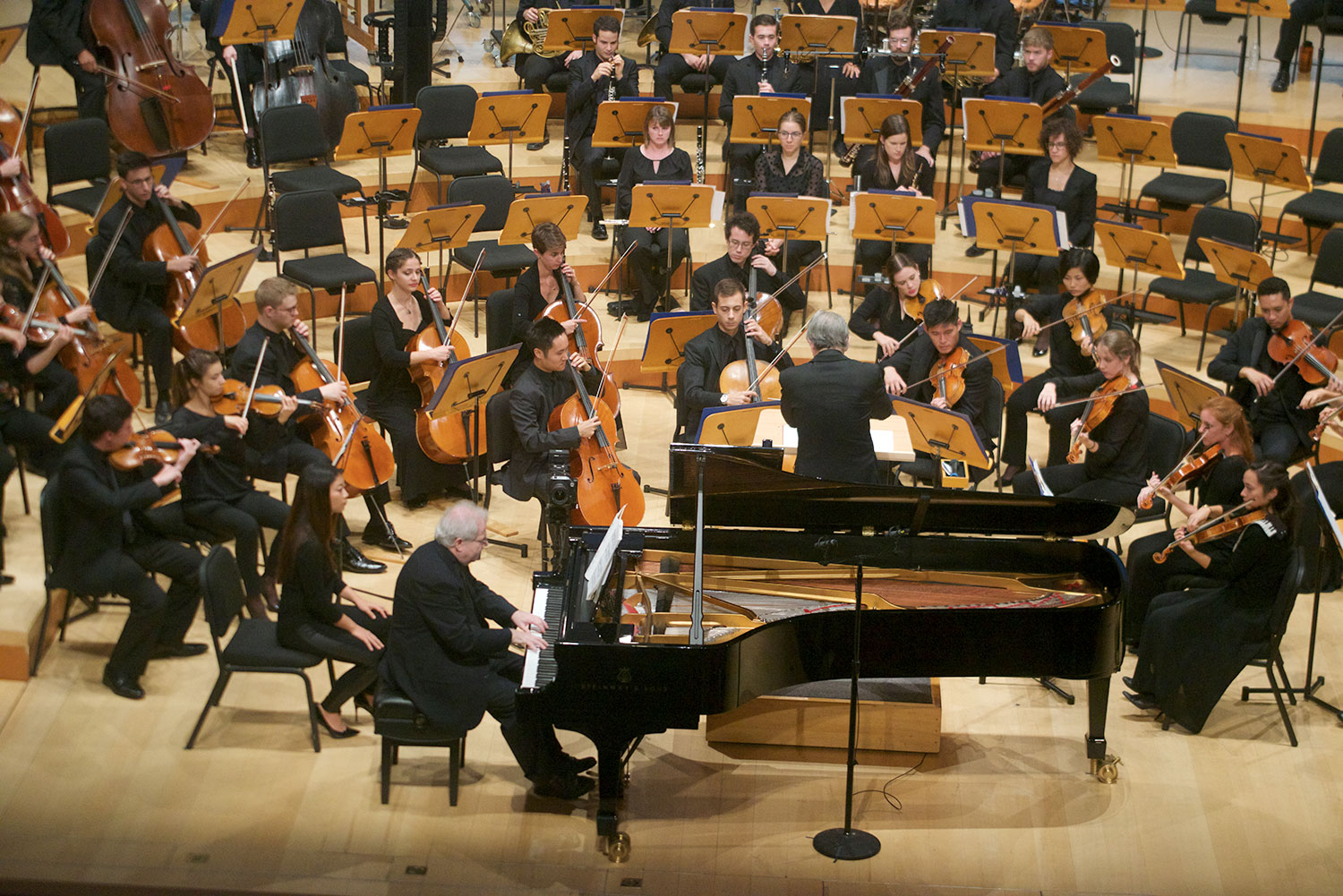 Ax's distinguished career spans decades with numerous awards, including seven Grammy Awards. He made his first appearance with NWS almost 27 years ago and has since returned six times for concerts at the former Gusman Cultural Center, Lincoln Theatre, New World Center and the Arsht Center.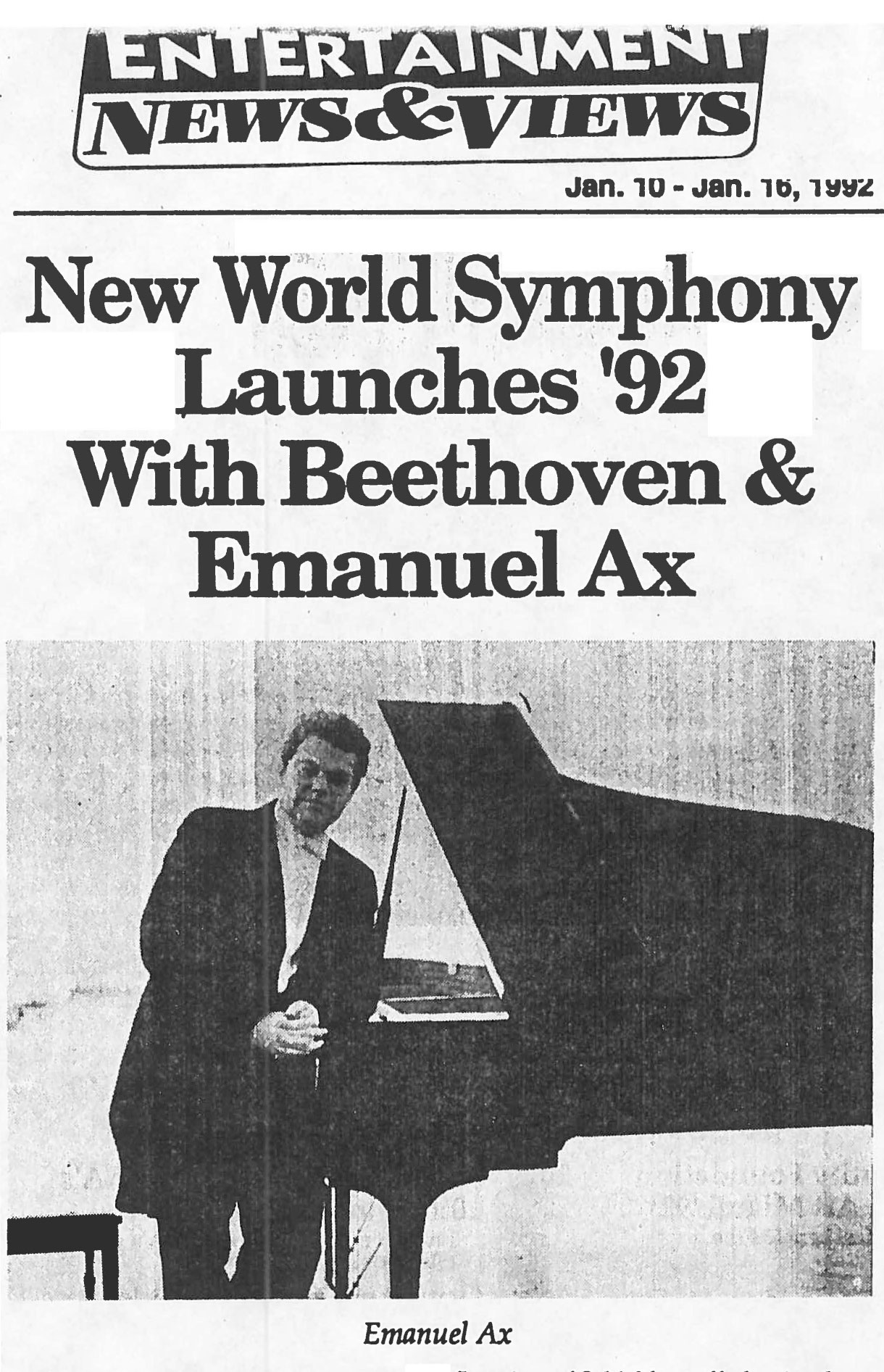 Six of the seven appearances have been alongside his longtime friend and colleague (and NWS Artistic Director and Co-Founder), Michael Tilson Thomas (MTT).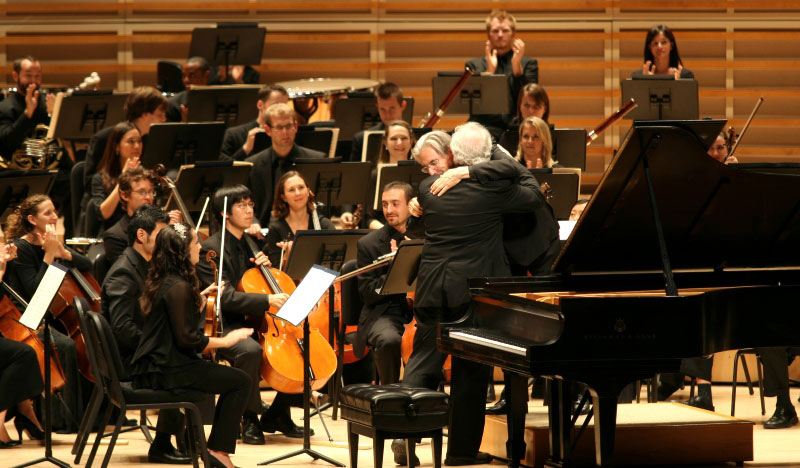 Ax also accompanied NWS to Puerto Rico in March 2016 as part of the Festival Casals in San Juan.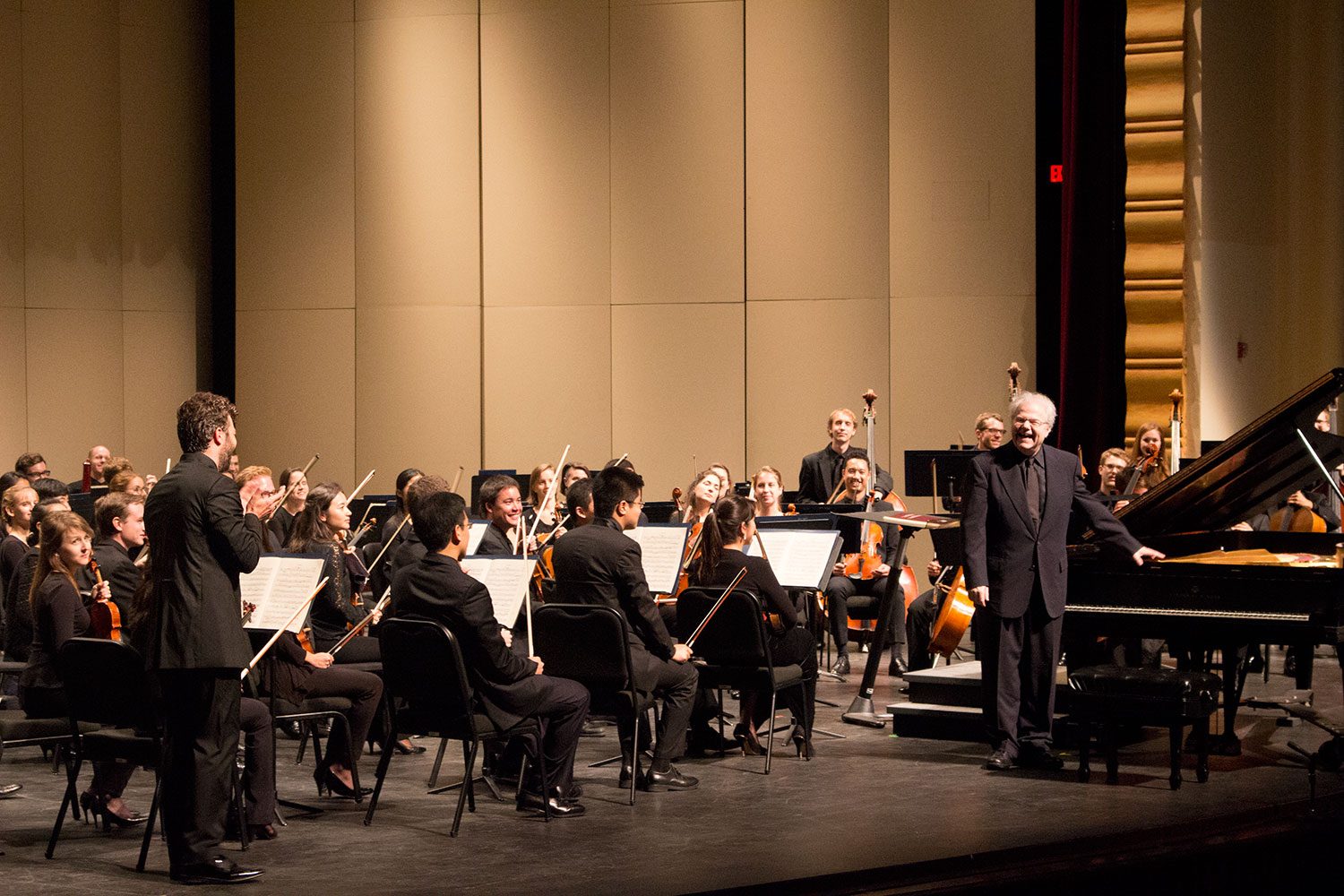 Interestingly, four of Ax's seven NWS appearances have featured Beethoven's beloved piano concertos (there's only five total -- we almost have a Beethoven Bingo!), which highlight what David Fleshler of the Miami Herald called Ax's "formidable technique" and "exhilarating expressions of Beethoven at his most life-affirming."
"… when he sat at the keyboard…, he rolled out the sweeping opening of the Beethoven's Piano Concerto No. 5, known as the "Emperor," with an authority and grandeur few pianists could match. What followed was an exemplary performance of this popular work, big and extroverted, but with a feeling for nuance and lyricism." 
-- David Fleshler, Miami Herald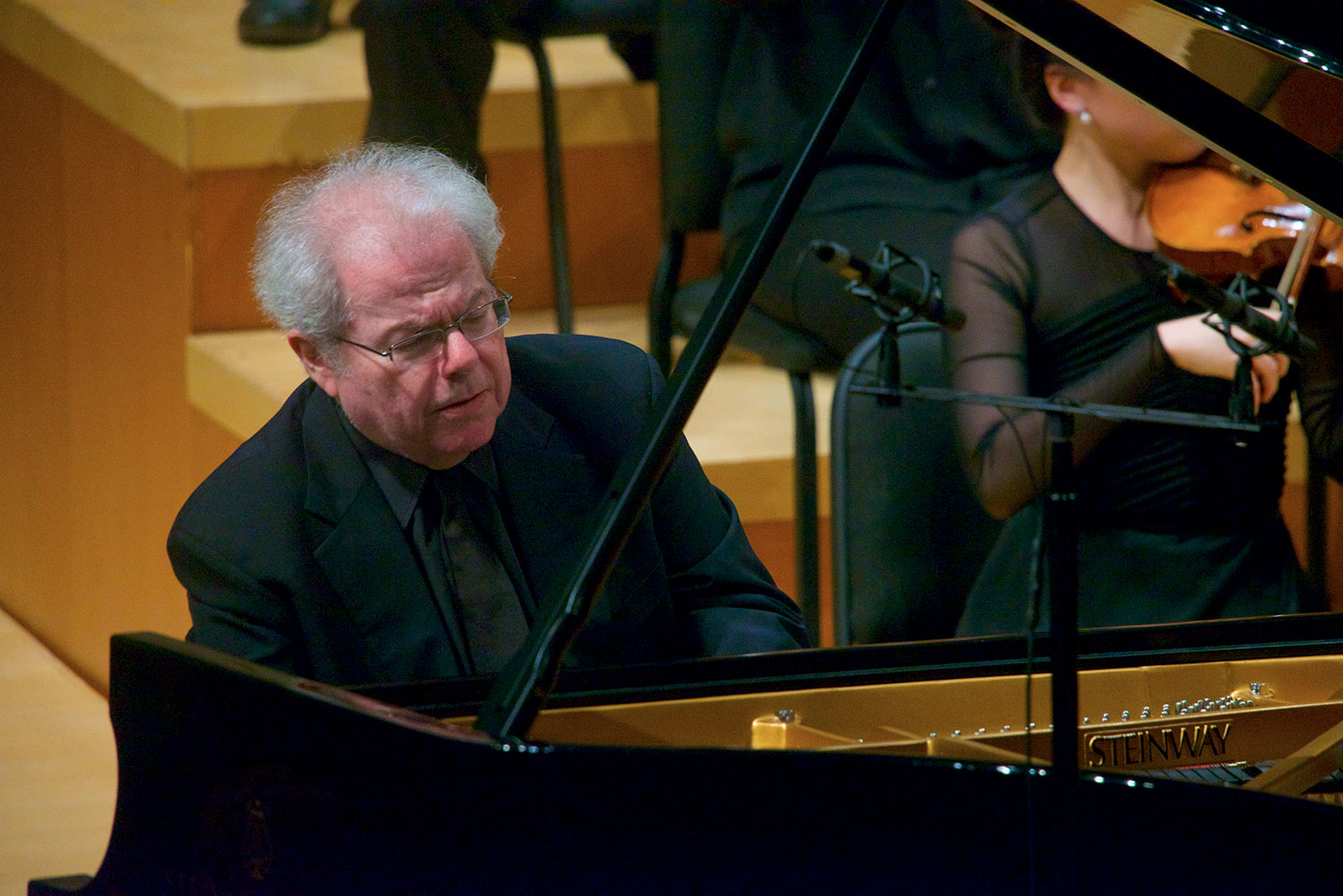 Emanuel Ax has recorded the Beethoven Piano Concertos numerous times, including the Third and Fourth with MTT and San Francisco Symphony. Click here for more information.
Emanuel Ax + MTT + Beethoven = quite a winning combination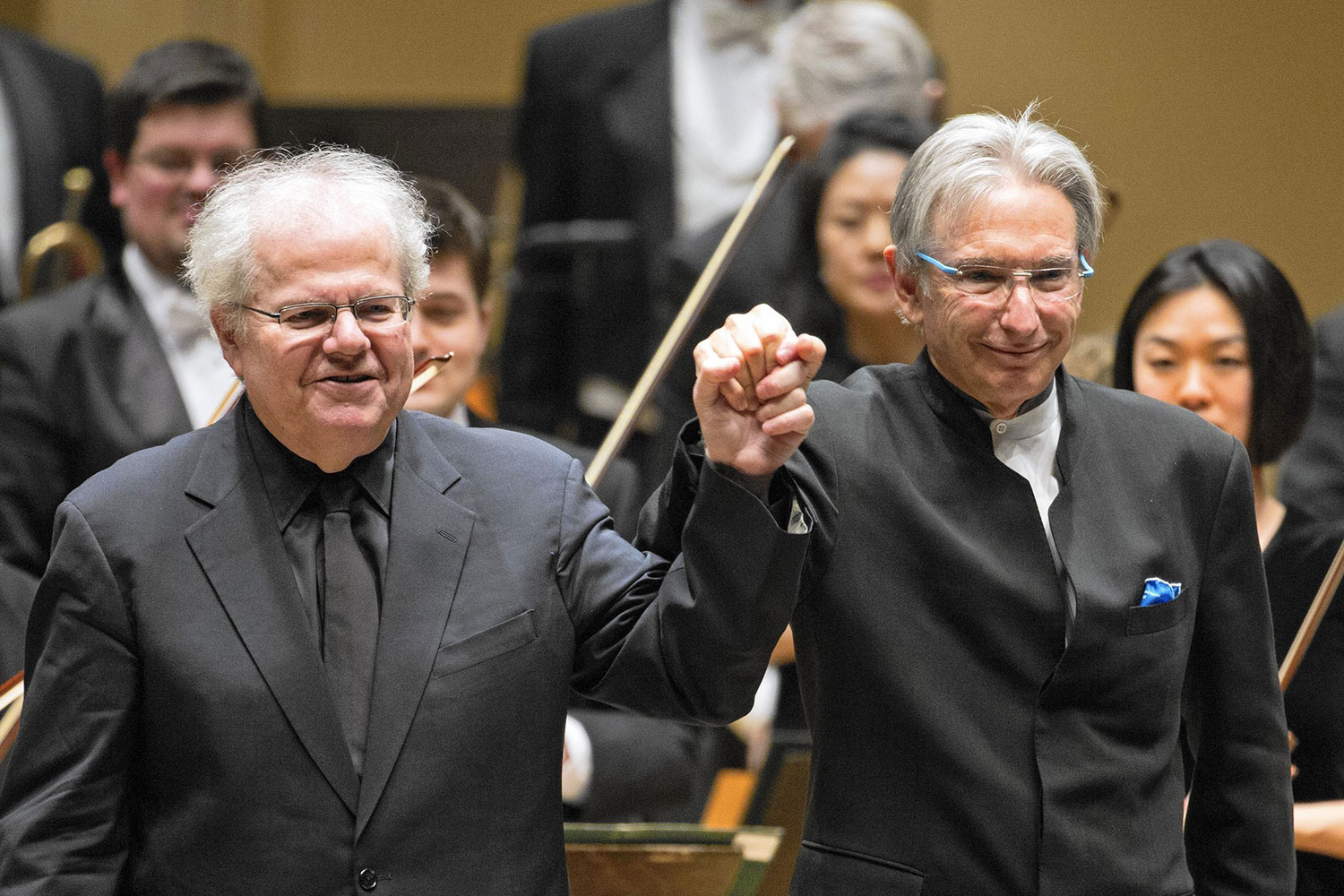 Photo by Erin Hooley for the Chicago Tribune
Watch below for the finale of Ax's most recent performance at the New World Center in October 2016 and click here to reserve your seat for his triumphant return this Saturday, November 3, at the Adrienne Arsht Center.
---