News
February 12, 2019
From the Fellows: New Music Week for Percussionists
First-year Percussion Fellow Kevin Ritenauer goes behind the scenes for February 16th's Sounds of the Times concert.
We're in the midst of New Music week here at the New World Symphony and, as a percussionist, this can be a very exciting time. This week is an opportunity for us musicians in the back of the orchestra to show an audience the extent of our musical family, and this time around there's no waiting for our one movement on triangle (don't get me wrong, that's difficult and important as well). You'll see a busy section, with a myriad of instruments, maybe some you've never seen before, and maybe others you wouldn't necessarily deem "instruments" at first glance. On top of all of this, we have the distinct opportunity to work with one of the biggest figures in music today, composer/conductor, Matthias Pintscher.
Being a first-year Fellow here at the New World Symphony, this is my first experience having to tackle a new program of orchestral works every week. As opposed to some of my string and wind colleagues, not every week is chock-full of notes. Sure, I've had some concerts where I haven't sat down, but there are also others where I could count the notes I played on two hands; it's the nature of what we do. As MTT says, "percussion is like the sprinkles on the cake; colorful, necessary, but not overly distributed."
With more contemporary music, we have the opportunity to be more than just the sprinkles, and become a core part of the ensemble. Normally we'll have a section with Bass Drum, Cymbals, Triangle, Snare Drum, maybe a keyboard instrument; but this week there are far more instruments. We even see how this idea has developed, going from Ligeti's San Francisco Polyphony with a more sparse set up (three keyboard instruments, a bass drum and a whip) to Pintscher's ma'reh and Olga Neuwirth's Masaot/Clocks without Hands, where each percussionist is surrounded by instruments.
Having been in school and working closely with many composers, you can sense their giddiness when it comes to the world of percussion, because in a lot of ways, there are no boundaries. You can sense this same enthusiasm with these very well-established composers by just looking at the percussion scores. In two of the three pieces we play this week, my percussion colleagues and I play anywhere between 9 and 13 instruments each, including a vintage style metronome, an Inkin bell, Japanese temple bowls, a flexatone, a spring coil and shell chimes. On top of this, each percussionist has up to 12 types of mallets/sticks/bows.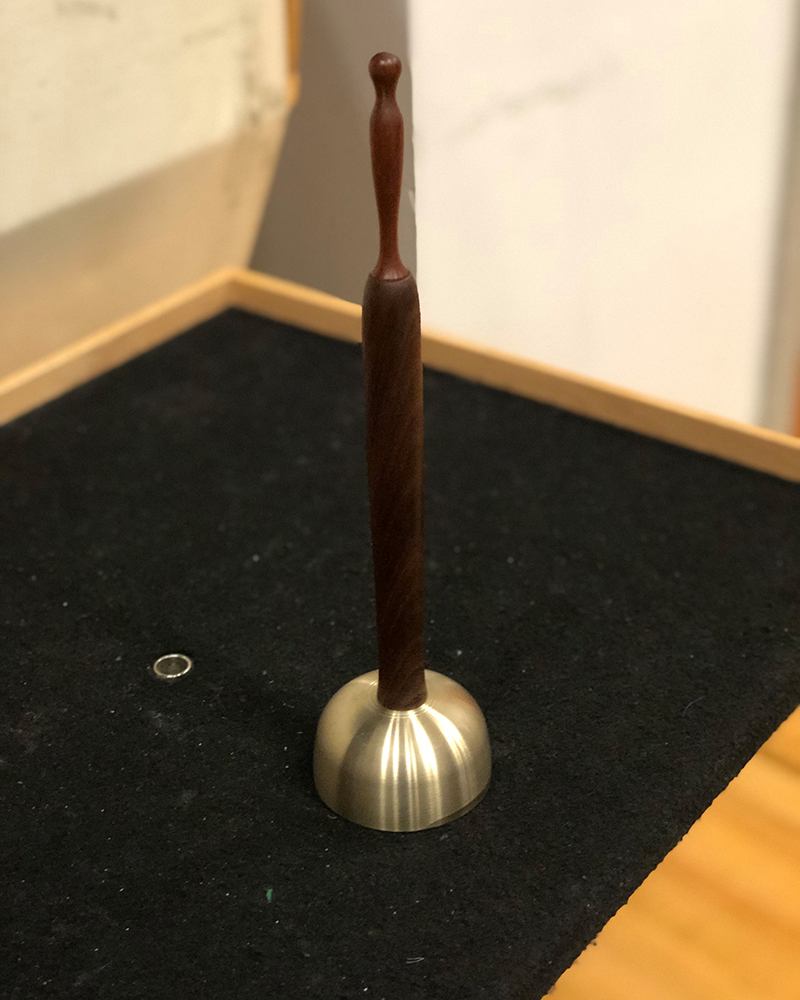 Inkin bell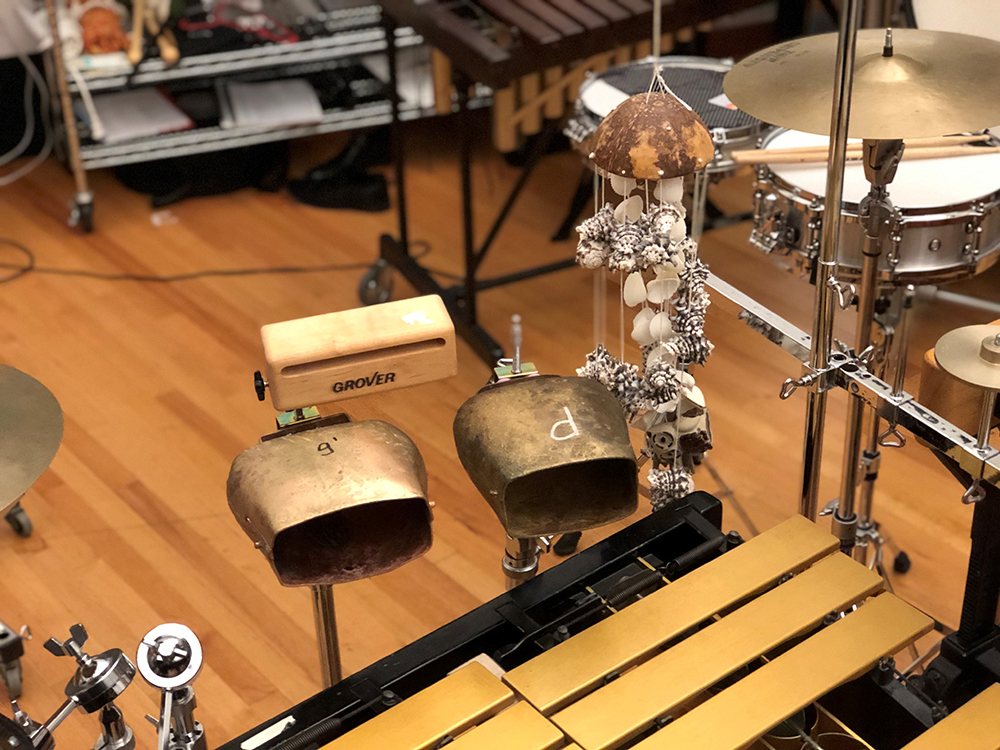 Shell chimes and almglocken (cowbell!)
There's rarely a diagram as to how everything should be set up, so from the start, these pieces are one big puzzle that need to be put together so one can perform them as seamlessly as possible. The question we ask ourselves is "How do we put these multiple instruments in an arrangement that they can become one?" And it can certainly become a bit choreographic. This is definitely a different experience than worrying about the placement and the exact way we are going to play a cymbal crash in a Strauss tone poem.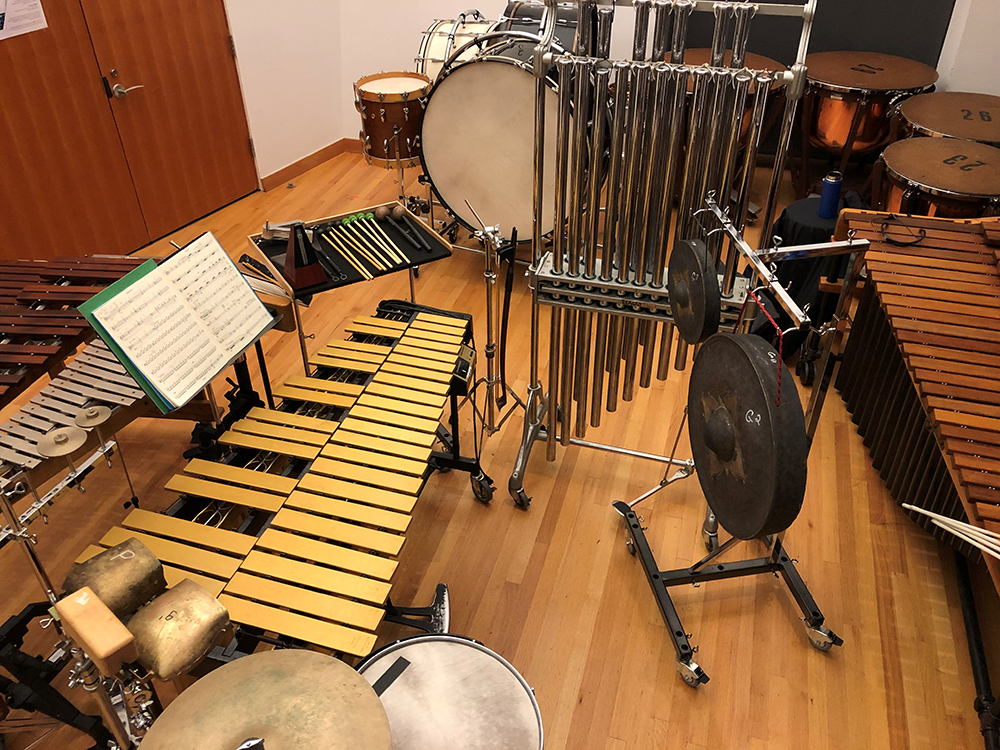 One of three set-ups for Olga Neuwirth's Masaot/Clocks without Hands
To make this week even more exhilarating, the person on the podium is also the composer of one of the pieces we'll be playing. Matthias Pintscher is a star in the classical music world, especially in the world of new music as he is the music director of Ensemble intercontemporain, a group founded by Pierre Boulez that specializes in contemporary works.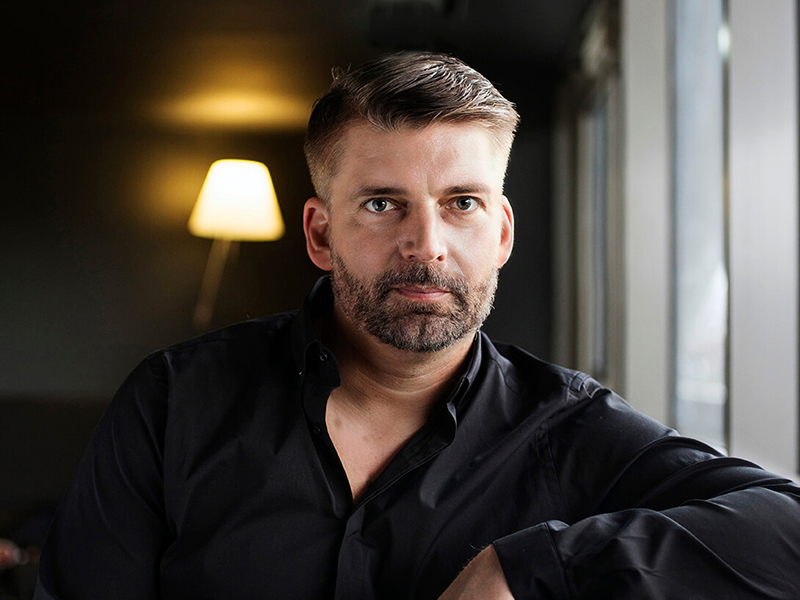 It's not every day we get to perform the music of the person on the podium, so these are experiences to not take for granted. Having worked with Pintscher in the past on a more traditional program, I'm really excited to see what insights he has to the music of today.
I hope everyone attending this week enjoys this incredibly adventurous program, and pays a little attention to what we're doing in the percussion section!
Posted in: Concert, Concerts, Events, Fellows
---