News
January 31, 2017
Happy 220th Birthday Franz Schubert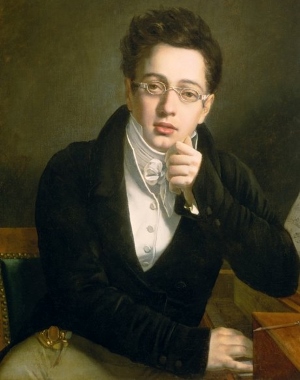 Famed Aus­trian com­poser Franz Schu­bert was born this day, Jan­u­ary 31, 1797 (d. 1828).

The New World Sym­phony first per­formed one of his works in the sec­ond sea­son, also this weekend's featured work, the Sym­phony No. 9 in C major, D. 944 "The Great", on March 30, 1989.

That concert also coincidentally (or not) included another work to be performed this Saturday, Six Pieces for Orchestra by Webern. The concert will be led by NWS Artistic Director Michael Tilson Thomas.

Schubert's work was the sub­ject of a New World Symphony In-Contexttm Fes­ti­val, Schu­bert, Berg and the Lyri­cism of Vienna, in April 2008, con­sist­ing of con­certs, doc­u­men­tary films, exhibits and lec­tures.

And he was mas­sively fea­tured at the all-Schubert con­cert for the New World Cen­ter grand open­ing week six years ago, on Jan­u­ary 27, 2011. Works per­formed included some of his most rec­og­nized pieces - Rosamunde, Trout and Sym­phonies 8 and 9. Led by Michael Tilson Thomas, guest artists were Jeremy Denk, piano; Joel Smirnoff, vio­lin; Laura Aikin, soprano and Diego Silva, tenor.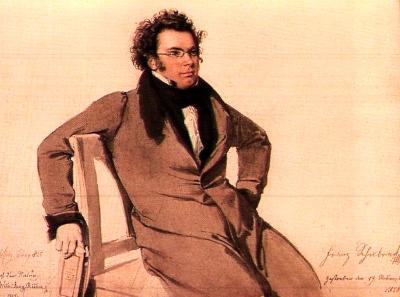 Most recently, only last week, NWS Cello Fellow Thomas Carpenter performed two of Schubert's cello works in his Solo Spotlight concert.

Schubert led a relatively short life, but according to the definitive catalog of his ouevre, he composed more than 1,500 works. 

Click here for more information on the February 4th concert
Posted in: Composers, Concerts, From The Archives
---