News
August 12, 2015
Howard Herring Interviewed for National Endowment for the Arts' weekly ART WORKS Podcast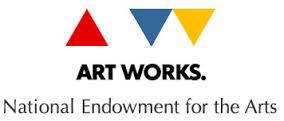 New World Sym­phony President/CEO Howard Her­ring was recently interviewed for the National Endow­ment for the Arts' weekly pod­cast ART WORKS, "which fea­tures inter­views with artists, arts admin­is­tra­tors, and cre­ative thinkers about both the prac­ti­cal and vision­ary aspects of work­ing in the arts."

Enti­tled "Reimag­in­ing the pre­sen­ta­tion of clas­si­cal music", the half-hour pod­cast was recorded in March, and the host is NEA Media Pro­ducer Josephine Reed.
Howard dis­cusses clas­si­cal music in the twenty-first cen­tury, specif­i­cally NWS' new con­cert for­mats, meant to attract and engage new audi­ences. He talks about the New World Cen­ter, short for­mat con­certs, WALLCAST™ concerts and Pulse events. He also touches on his own musi­cal back­ground, and music edu­ca­tion in the U.S.
Click here to lis­ten to Howard's pod­cast direct
Click here to go to the direc­tory page for all music-related NEA podcasts
Posted in: Concerts, In the News, Miscellaneous
---