News
September 26, 2019
International artists converge for Viola Visions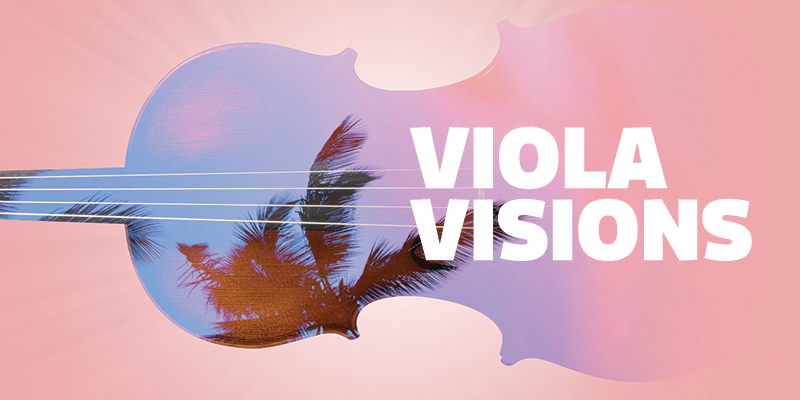 The excitement is ramping up for Viola Visions—NWS's five-day festival starting Tuesday, October 15. The New York Times named it a Classical Concert You Won't Want to Miss, saying the "notoriously underloved instrument gets a whole festival in its honor…[with] an explosion of concerts, master classes and talks."
The festival will be a musical extravaganza that explores the technological possibilities of NWS's Frank Gehry-designed campus, the New World Center. Each event will be broadcast live on Facebook and through The Violin Channel.
Be sure to visit nws.edu/viola for detailed information on the events, artists and how you can attend in person or watch online. You can also join the newsletter to be the first to receive festival updates!
MEET THE ARTISTS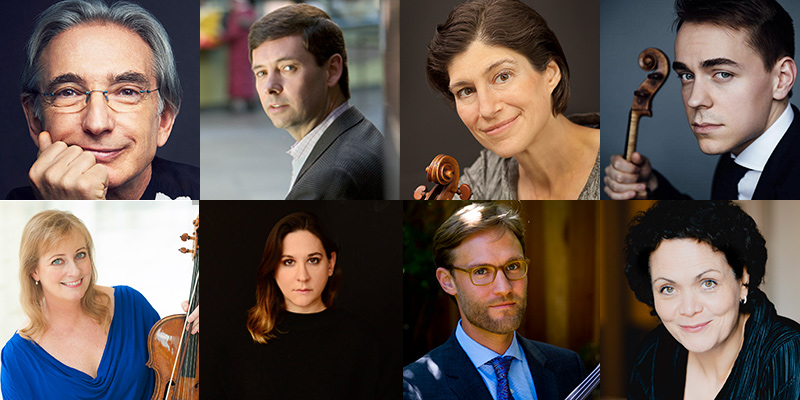 From top left: MTT, Díaz, Kashkashian, Lipman, Phelps, Sirota, Vinocour and Zimmermann
Over the course of the five-day festival, audiences will be exposed to an impressive roster of artists that reads like a "Who's Who" of the music world. Viola Visions has seven featured artists: Roberto Díaz, Kim Kashkashian, Matthew Lipman, Cynthia Phelps, Nadia Sirota, Jonathan Vinocour and Tabea Zimmermann. These internationally-acclaimed violists will be joined by guest conductors, composers, instrumentalists, singers, NWS alumni, a viola luthier and more.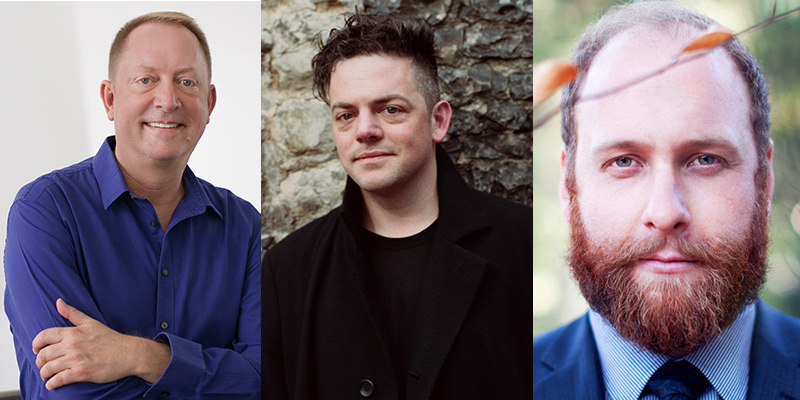 Linville, Muhly and Rountree
On the podium during the festival will be conductors Michael Tilson Thomas, Michael Linville, Nico Muhly (who will conduct his own work) and Christopher Rountree.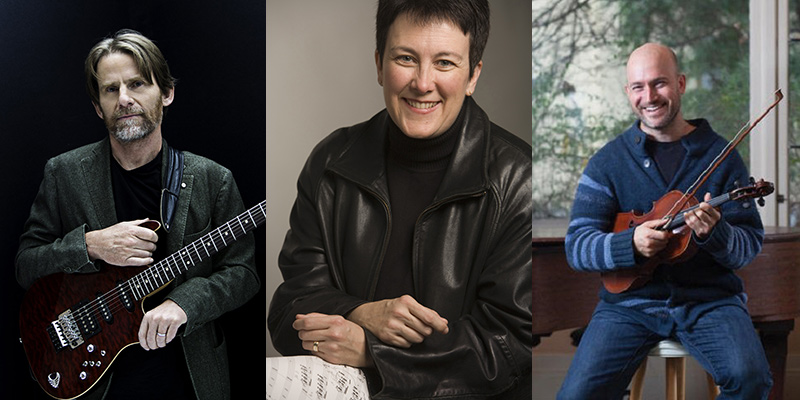 Mackey, Higdon and Bultmann
Several of the featured composers will be in attendance, working with the artists and Fellows in preparing their works. In addition to Nico Muhly, NWS is proud to welcome Steven Mackey, Jennifer Higdon and NWS alumnus Nils Bultmann.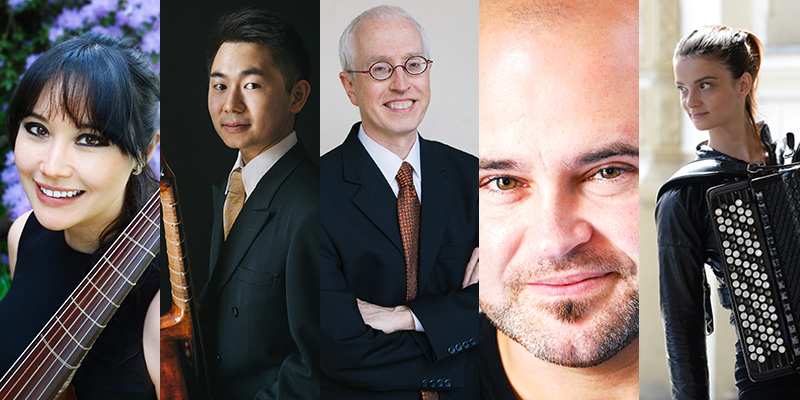 Nicolas, Tanimoto, Beattie, Ferrante and Kulisic
Additional guest artists playing everything from harpsichord to accordion will join violists and NWS Fellows on stage. Performances will include appearances by viola da gamba players Caroline Nicolas and Arnie Tanimoto; harpsichordist Michael Beattie, tenor Jason Ferrante and accordion player Ljubinka Kulisic.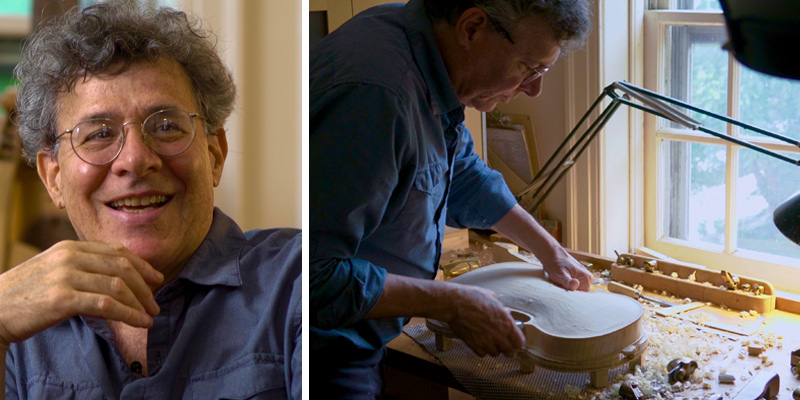 Zygmuntowicz
Joining MTT as host of the welcome concert "Three Centuries and Counting" on Wednesday, October 16 is famed string luthier Samuel Zygmuntowicz.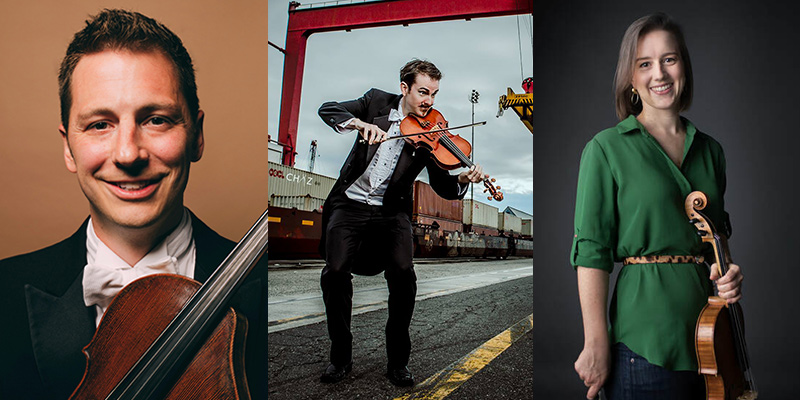 Parce, Rynearson and Sharp
NWS's own will take center spotlight in the festival. In addition to the 10 current Viola Fellows, three viola alumni will return to perform in the opening concert and participate in the Friday evening master class. NWS welcomes back Anthony Parce (Nashville Symphony), Erik Rynearson (Principal Viola, Los Angeles Chamber Orchestra) and Madeline Sharp (Atlanta Symphony).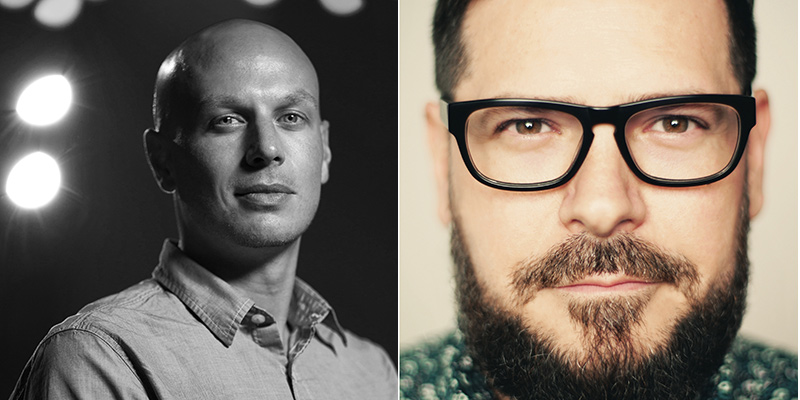 Kritzeck and Scott
NWS's Director of Lighting/Resident Lighting Designer, Luke Kritzeck, and Director of Video Production/Resident Projection Designer, Clyde Scott, are creating immersive experiences for festival audiences through custom lighting, innovative projections across the performance hall sails and special staging that all highlight the versatility of the New World Center.
VIOLA VISIONS SPONSORS
Viola Visions is sponsored in part by Art Mentor Foundation Lucerne; NWS Fund for New Ventures and the John S. and James L. Knight Foundation. Knight Foundation and New World Symphony: Reimagining Classical Music in the Digital Age.  
Posted in: Alumni, Concerts, Events, Fellows, knight, MTT, Staff, Viola Visions
---