News
March 6, 2017
It's All Grieg To Me!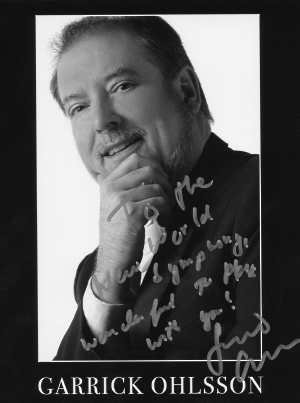 What do Finland, Norway, Denmark and Poland have in common? Well, they're all countries in Europe. No seriously, they all figure in this weekend's concerts at the New World Center and the Arsht Center.

Fre­quent New World Sym­phony guest performer Gar­rick Ohls­son shot to fame as the first Amer­i­can to win first prize in the Inter­na­tional Chopin Piano Com­pe­ti­tion in Warsaw, Poland in October 1970. Note: Emanuel Ax got an hon­or­able men­tion. His first appear­ance with NWS was in March 1991 and he returned during five more seasons - 1996, 2002, 2005, 2011 and 2014. He has per­formed works of Prokofiev, Rach­mani­noff, Grieg, Ull­mann (For­bid­den Music Fes­ti­val) and Beethoven.

His debut con­cert with NWS got rave reviews: "Ohlsson played with a crystalline clarity and flair you seldom encounter in any concert hall… To the rhapsodic, almost demonic brilliance of the virtuoso, he added a depth of understanding to make listening a revelation." The NWS Gen­eral Man­ager wrote: "…your per­for­mances were noth­ing short of exhil­ar­at­ing."

And yes, he has performed this week's featured work, the Grieg Piano Concerto, with NWS before, in February 2002. One reviewer wrote "The vital and eloquent reading served up by soloist Garrick Ohlsson blew the cobwebs off of Grieg's familiar work. Ohlsson communicated both the conflict and vaulting lyricism of the concerto, playing with a power and freshness that made the warhorse seem newly minted. The lovely Adagio was rendered with lyric delicacy, and Ohlsson's thundering chords and octaves made for an edge-of-the-seat coda."

Click here for reviews of his performances from 1991 - 1996 - 2005 - 2011 - 2014.
---
The other guest star this weekend is Minnesota Orchestra Music Director Osmo Vänskä. A respected figure in the conducting world, not only musically but 'politically' he carries on both traditions from his beloved predecessor at Minnesota, Stanislaw Skrowaczewski, whose passing we reported last week. Both led 'lock-out' concerts with MO musicians during a long strike, and both returned to the podium when the strike was over.

Vänskä has also led the New World Symphony in prior seasons – in December 2009 ("Vänskä leads performances of bracing power and flexibility"), March/April 2012 ("Vänskä strikes sparks with New World in Nordic program") and November 2013 ("Vänskä brings sweep and power to revelatory Sibelius"). And concertgoers can delight in the fact that one of this weekend's featured works, the Sibelius Symphony No. 1, was led by Vänskä with the Minnesota Orchestra in its Grammy Award winning performance – for Best Orchestral Performance of 2013.

Turning to this concert's featured works, both Sibelius' Symphony No. 1 and Carl Nielsen's Helios Overture will have their New World Symphony premieres. Grieg's famous Piano Concerto was first performed by NWS during the summers of 1988 and 1991 at the Big Sky Music Festival in Montana. In 2002 guest conductor Paavo Järvi led NWS and Ohlsson in the concerto. And the next/previous performance was in 2007 with Orion Weiss as soloist and led by NWS Conducting Fellow Steven Jarvi (no relation).

All in all, this weekend's concerts at NWC and the Arsht promise exciting firsts and an amazing performance of a favorite piece of music. Don't miss out on this opportunity.

Click here for information and tickets for Friday's concert at the New World Center.
Click here for information and tickets for Saturday's concert at the Arsht Center.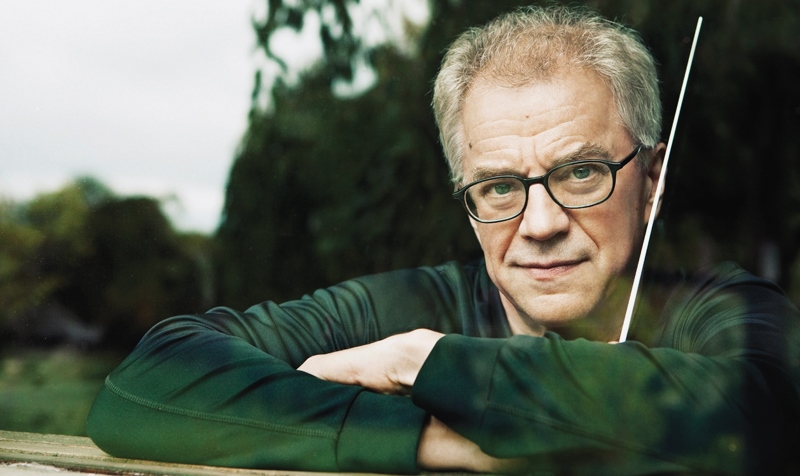 Top photo courtesy of the New World Symphony Archives
Posted in: Concerts, From The Archives, Guest Artists
---