News
July 6, 2016
June & July Alumni News
Over the past month New World Symphony alumni have undertaken some fascinating and meaningful career experiences.
---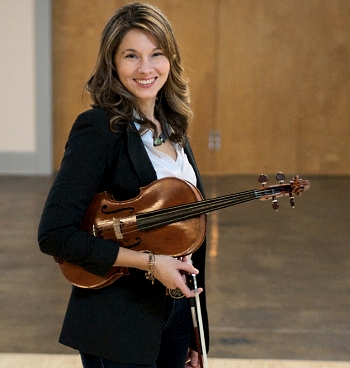 Effective July 1, Katie Wyatt (viola, 2004-06) became the first Executive Director of El Sistema USA (ESUSA). Katie was previously the Co-Founder and Executive Director of ESUSA member Kidznotes in Durham and Raleigh, NC, and has served as a board member of ESUSA for the past year. Katie is "excited to continue her leadership of Kidznotes locally while championing the American national movement of El Sistema."

El Sistema was founded and flourished in Venezuela and now has spread to the US and around the world. It is a musical education system for empowering underserved youth. "El Sistema is … a set of inspiring ideals which inform an intensive youth music program that seeks to effect social change through the ambitious pursuit of musical excellence. El Sistema focuses primarily on children with the fewest resources and greatest need."

Click here to read the announcement

---
Cello alumnus and Pittsburgh native Alexandra "Allie" Thompson (2011-14) joined her hometown orchestra, the Pittsburgh Symphony Orchestra, after a successful audition in April 2015. There she joined her father, Thomas "Tommy" Thompson, the PSO's Co-Principal Clarinet who has been with the orchestra for 50 years. He will be retiring this fall. Allie's husband, since last September, is NWS alumnus Joshua Lee (tuba 2009-13).

Click here to read the article about Allie and her father
---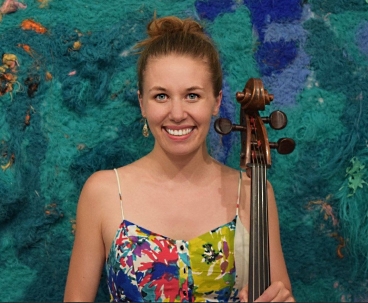 Cellist Rosanna Butterfield, left NWS last January during the fourth year of her fellowship, to take a temporary position at the Oregon Symphony. She has now joined a unique musical group, the Allegra Chamber Orchestra. The ACO is a new orchestra, based in Vancouver, Canada, an all-female group, performing the works of female composers. "Empowering Women Through Music" is their goal.

Click here and here to read articles about the ACO
Click here to visit the ACO Facebook page with their new musician posts

---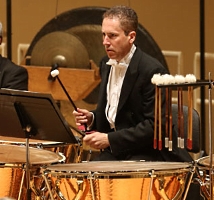 David Herbert (timpani, 1993-95) is Principal Timpanist of the Chicago Symphony Orchestra, a post he has held since July 2013 after being appointed by Music Director Riccardo Muti. Prior to joining the CSO, he served as principal timpanist of the San Francisco Symphony. He is widely considered a leader of cutting-edge solo timpani repertoire, accomplishing many commissions and world premiere performances every year. He recently started a blog to share his thoughts on music. A post from last week answers the question "Who has been the most influential person or teacher in your career?" - and the answer of course is NWS Artistic Director Michael Tilson Thomas.

Click here to read the blog
---
Another paean to MTT comes from Teddy Abrams (conducting, 2008-11). As both the popular Music Director of the Louisville Orchestra and Music Director of the summer's Britt Festival in southern Oregon, Abrams follows his mentor's ideals in bringing music to his audiences. He discusses how he has developed the will and programs to attract audiences and challenge his musicians in both of his musical constituencies.
Click here to read the interview
---
In April, we featured the release of a new book by NWS alumna Patti Niemi (percussion 1988-1992), entitled Sticking It Out. Niemi has been a percussionist with the San Francisco Opera Orchestra for more than two decades. Her memoir of her struggles during her musical education and early career has now gotten a detailed review by the Philadelphia Inquirer which wrote "…could anybody guess that an orchestral percussionist could write such a rich, entertaining memoir…"

Click here to read the review
Update: Click here for Patti's interview on NPR
---
Finally, Cally Banham (2000-2003) plays oboe and English horn at the St. Louis Symphony. She is one of several SLS musicians who were asked to describe their most memorable experiences of the past season. Cally talks about the symphony's tour to California in January. For a performance at the Soka Performing Arts Center south of Los Angeles, Cally's whole family was able to come up to see the concert from San Diego. Her 14-year-old nephew had never attended a classical concert before. And they were performing one of Cally's favorite pieces, Mahler's Symphony No. 5.

Click here to watch the video
Posted in: Alumni, In the News, MTT
---