News
September 16, 2020
Meet the new Fellows for 2020-21 season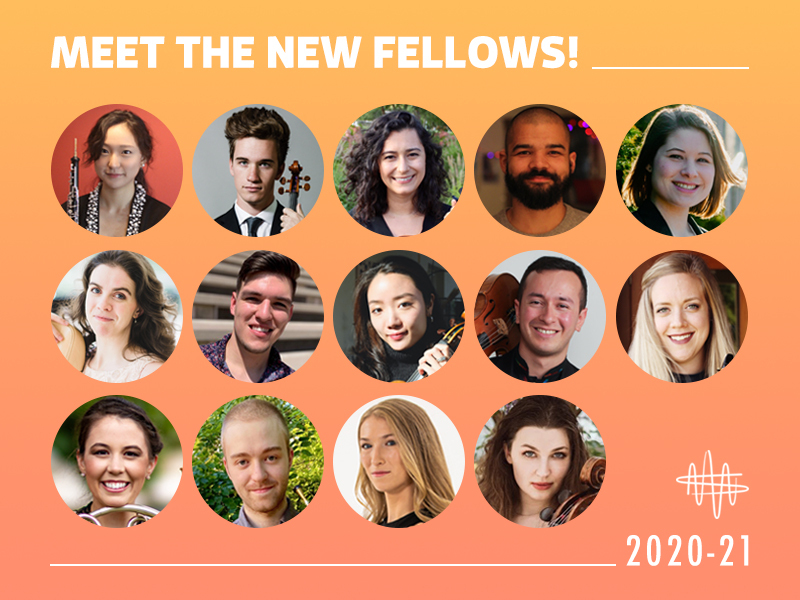 Victoria Chung ● Peter Ayuso ● Yanki Karataş ● Michael Martin ● Morgen Low
Phoebe Powell ● Noah Roper ● Natsuko Takashima ● Luis Salazar ● Kelsi Doolittle
Jessica Elder ● Eli Pandolfi ● Jacquelyn O'Brien ● Clare Bradford
Last week NWS welcomed 14 first-year Fellows to its ranks! Join us in welcoming these new faces to the NWS Family.
A few stats on our incoming class:
They come to NWS from four countries: the U.S., Canada, Mexico and Turkey.


The Fellow closest to home is Horn Fellow Jessica Elder, who is a native of Spanish Fort, Alabama, a mere 714 miles from the New World Center.


The Fellow farthest from home is Violin Fellow Yanki Karataş from Istanbul, Turkey, a whopping 5,965 miles from the New World Center.


The first-year Fellows range in age from 21-27.


Two first-year Fellows joined in early 2020: Michael Martin, bass, and Kelsi Doolittle, clarinet


They've studied all over the world, but the most-attended program is The Juilliard School in New York.
We also welcome back two returning Fellows: Sam Pedersen, viola, and Matthew Searing, library. They recently completed temporary positions with the Chicago Lyric Opera and Sarasota Orchestra, respectively, and return for their third year at NWS.
A Virtual Start
The "new" New World Symphony has started their fellowship year in the virtual space, engaging in orientation meetings and online master classes with MTT from his home in California.
The Fellows are tuning in for NWS activities from around the globe, including across the U.S., South Korea, Belgium, Taiwan, Australia, and England. Here are your 2020-21 Fellows—Zoom style—while meeting with NWS's Musician Advancement staff!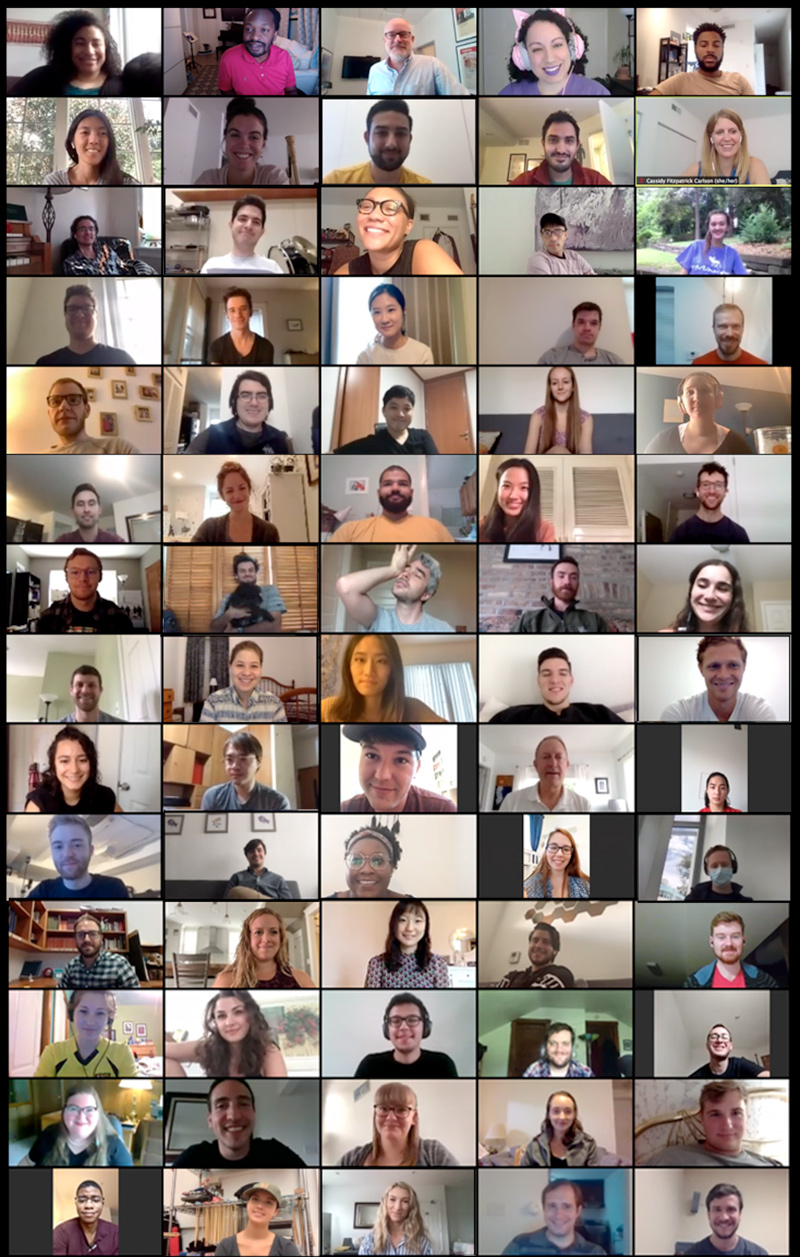 Posted in: Fellows
---