News
November 20, 2020
MTT hosts Percussion Town Hall Master Class


MTT with Percussion Town Hall panel and participants
On Friday, November 13, MTT hosted the first of this season's four Town Hall Master Classes. An annual tradition, NWS's Town Hall Master Classes are open forum master classes that use technology to bring students together from around the country. This season's virtual gatherings are instrument-themed with the first dedicated to Percussion.
Joining MTT as co-hosts and in working with the participating musicians were two NWS alumni who now perform in The Cleveland Orchestra: Marc Damoulakis (Principal Percussion) and Thomas Sherwood (Section Percussion). Marc (NWS 1999-2003) has been with The Cleveland Orchestra for 15 years and serves as the co-chair of the Percussion Department at the Cleveland Institute of Music (CIM). Tom (NWS 1995-98) joined The Cleveland Orchestra after 16 years with the Atlanta Symphony. He also teaches at CIM and the University of Michigan.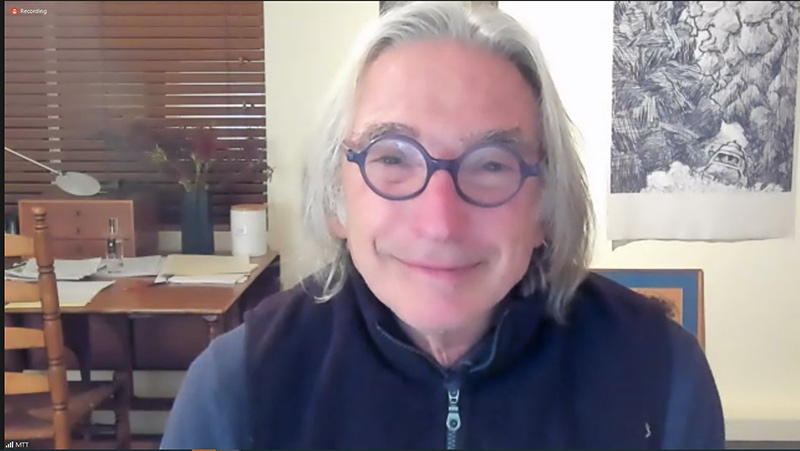 MTT kicked off the class asking, "What is percussion? Does it go beyond smash, bang and wallop?" Following his welcome, each participant performed and collected feedback from the panel. MTT shared his wisdom throughout, including the four questions he asks when he first sees a piece of music:
What is happening?
Why is it happening?
What does it mean to me?
What am I going to do about it?
He also shared tips on becoming a better musician (listen to songs to see how singers shape their phrases and study non-Western percussion) and what he listens for in a percussion audition (character, personality, color, humor and energy).
Afterwards, MTT, Marc and Tom hosted a live Q&A session with the over 60 NWS alumni, Fellows and donors who observed the class.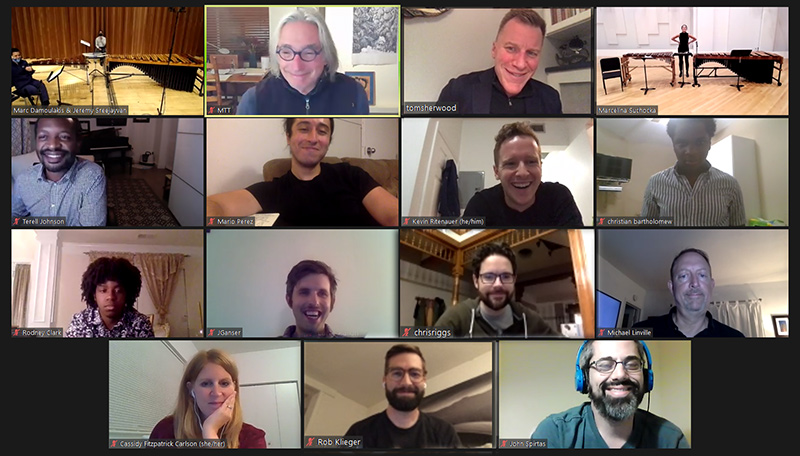 MTT with Town Hall panel, participants, NWS Fellows, alumni and staff

Meet the Master Class Participants
Christian Bartholomew
NWS Side-by-Side Ensemble Participant
Performed: For Dean Primer by Derek Tywoniuk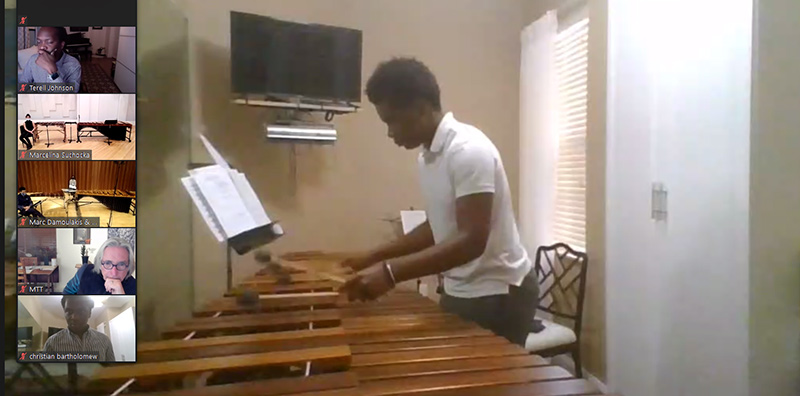 Rodney Clark
NWS Connect Participant
Atlanta Symphony Talent Development Program
Performed: Yellow After the Rain by Mitchell Peters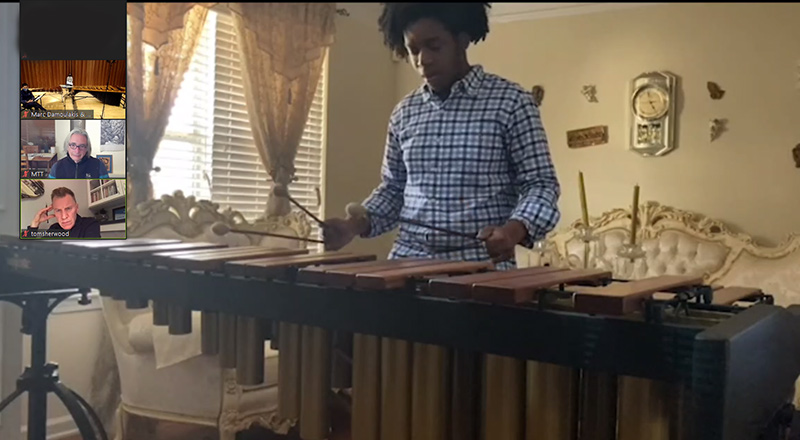 Jeremy Sreejayan
Student of NWS alumnus Marc Damoulakis
Cleveland Institute of Music
Performed: Merlin II by Andrew Thomas and selected excerpts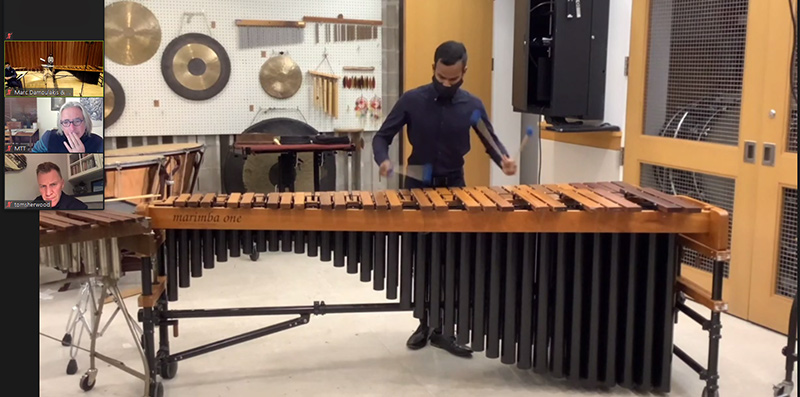 Marcelina Suchocka
Third-Year Percussion Fellow
New World Symphony
Performed: Allemande from J.S. Bach's Violin Partita in D minor and selected excerpts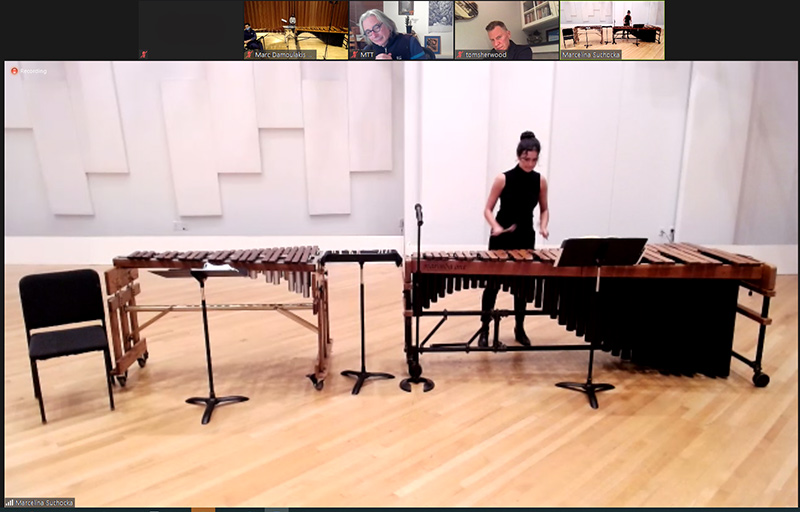 Posted in: Alumni, Community Engagement, Fellows, Knight, MTT, Percussion Perspectives
---