News
December 6, 2017
MTT inducted into California Hall of Fame
On Tuesday December 5th, NWS Co-Founder and Artistic Director Michael Tilson Thomas (MTT) was inducted into the California Hall of Fame, being awarded the Spirit of California medal from Governor Edmund G. Brown in an official state ceremony at the California Museum in Sacramento. His achievements will also be made permanent record in the California State Archives.
This year marked the award's 11th year and fellow inductees included filmmaker Steven Spielberg, actress, comedienne and studio executive Lucille Ball, bioscientist and philanthropist Dr. Susan Desmond-Hellmen, native artist and activist Mabel McKay, atmospheric chemist Dr. Mario J. Molina, athlete Jim Plunkett, poet and environmentalist Gary Snyder and vintner Warren Winiarski.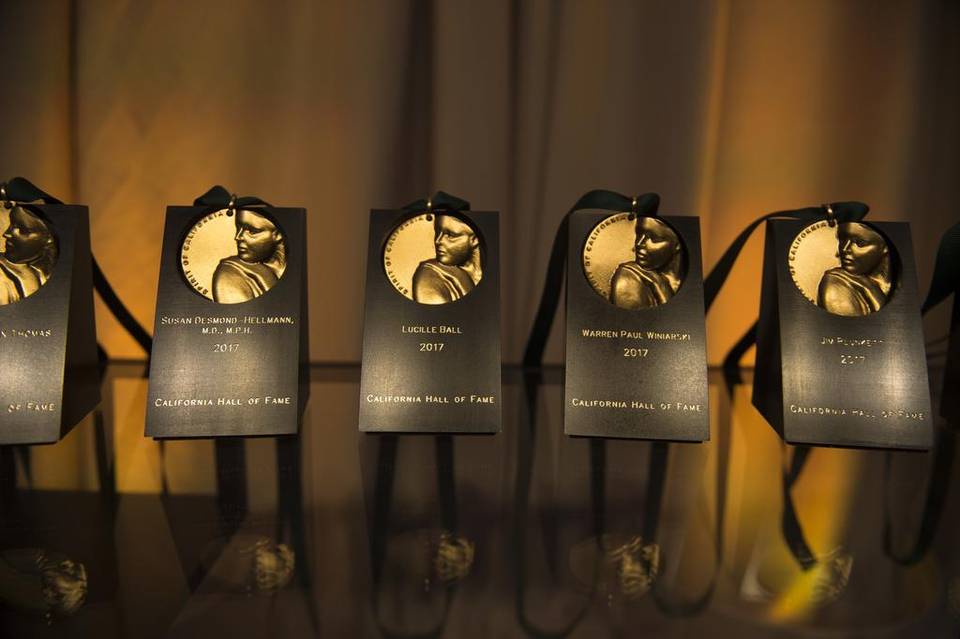 In his remarks, MTT said "All of us here today are, in one way or another, people who are dreamers and those who go through the process of wrestling these big dreams into reality. And it's a big and special thing to do that and have it still seem like a dream."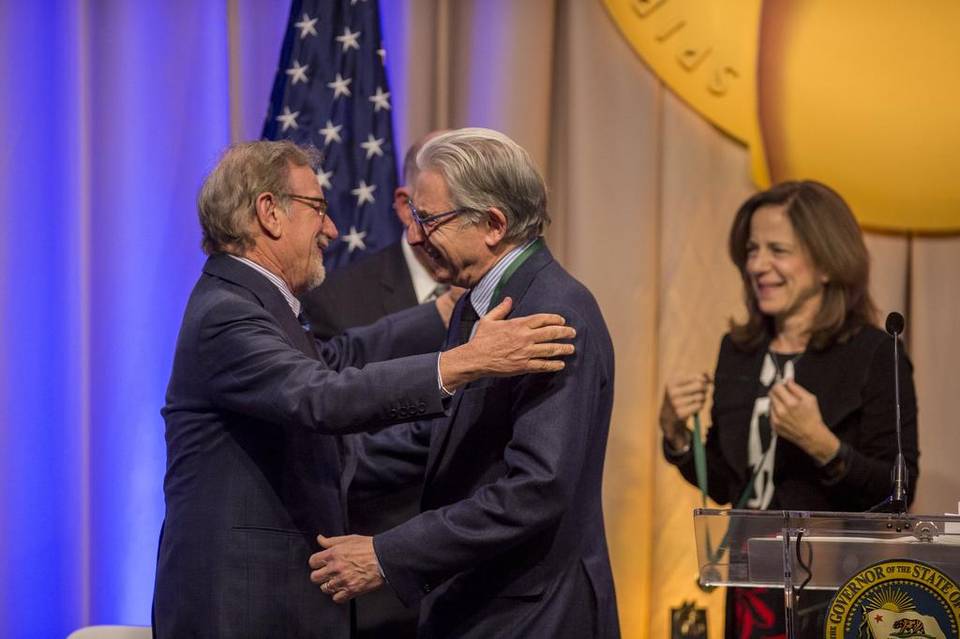 The California Hall of Fame was established in 2006 by the California Museum and the state's former First Lady Maria Shriver to honor legendary people who embody California's innovative spirit and have made their mark on history. Inductees come from all walks of life and have made distinguished achievements across a variety of fields, including the arts, education, business and labor, science, sports, philanthropy and public service. The criteria for selection to the California Hall of Fame requires that inductees have transcended the boundaries of their field to make lasting contributions to the state, nation and world and that their extraordinary vision motivates and inspires people to further their own dreams. The Governor and First Lady of California make final selections on inductees from an ongoing master list of qualified candidates meeting the criteria for induction. The Museum accepts all nomination submissions as a means of including the public's voice in the process.
Frank Gehry, world-renowned architect and designer of NWS's own New World Center, was inducted in the Hall of Fame's first class in 2007.
The 11th Annual California Hall of Fame Artifact Exhibit opened today, Wednesday, December 6, at the California Museum and will remain on display until October 31, 2018.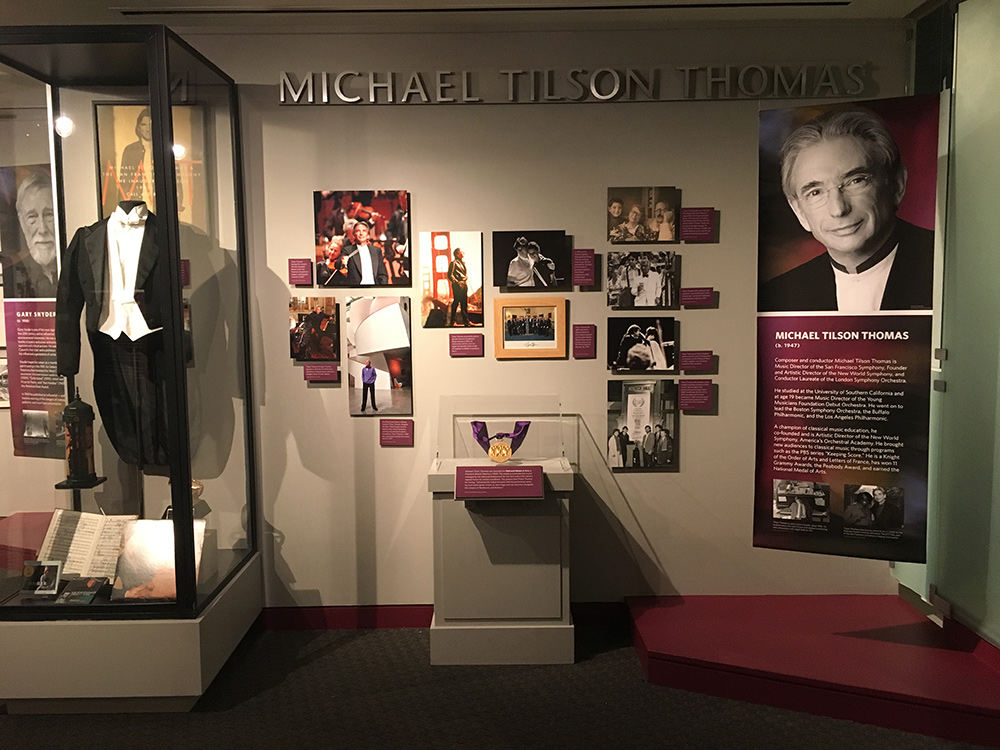 Click here or below to watch the ceremony. MTT's portion begins at 57:40.


Photos by Jose Luis Villegas for The Sacramento Bee
---