News
March 10, 2019
Music for Histiocytosis Awareness: Playing for a Cure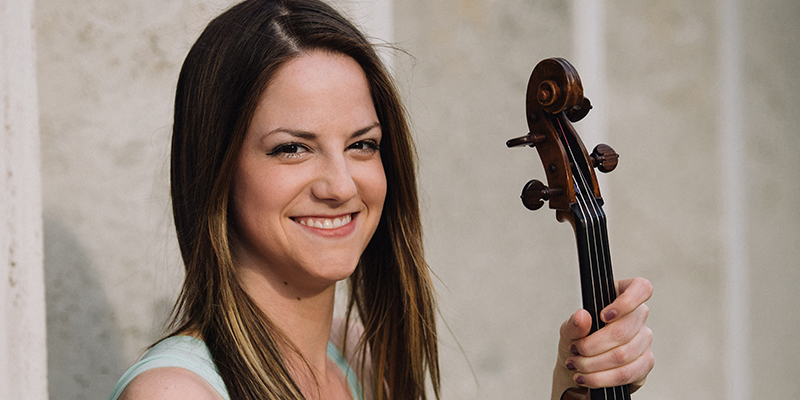 Viola Fellow Stephanie Block is sharing how her health struggles as an infant led her to passionate living and fighting for a cure.
Hi, I'm Stephanie. I am a violist, runner, triathlete, lover of the show Parks and Recreation and a dog lover. I'm also super lucky. Lucky to do what I love for a living, lucky to have amazing friends and family, and lucky to be alive and healthy.
I was born healthy and was a relatively quiet baby the first few months of my life, according to my parents.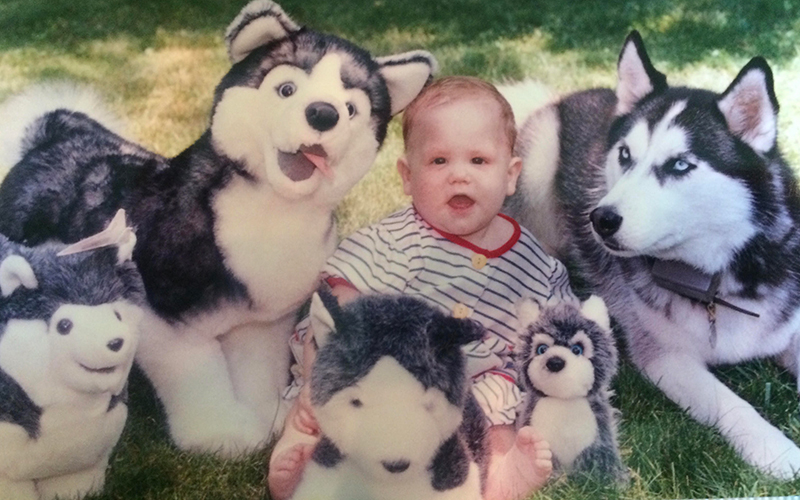 A few months in, my family discovered a rash and started asking questions. I was later diagnosed with Langerhans Cell Histiocytosis. LCH is a rare disorder where histiocytes (macrophages within tissue) proliferate and infiltrate organ systems. The bone is most commonly affected, but invasion of the skin causes the rash and invasion of the lungs can cause cough/pulmonary nodules. It can also invade the liver, skin and central nervous system. Researchers have recently classified it as a form of cancer, though it does not carry all the same properties as other cancers.
While doctors were able to identify the disease by the skin rash, it took several more weeks to determine the cause of my gastrointestinal problems. At the time, LCH occurrences in the GI tract, even among LCH patients were really quite rare. By the time we were able to confirm the diagnosis, I was literally starving—unable to absorb any nutrition. Putting in the first IV needle was critical to my survival, but proved extremely difficult given my tiny size and dehydrated state. Once we started treatment my parents were hopeful as my initial response appeared positive. However, it took over 12 months of different forms of chemotherapy and steroids to fight the disease. While my white blood cell count dropped like clockwork following chemo, my parents still had to deal with having an infant. I would do things like pull out my central IV line, so often that they had to tape it to me!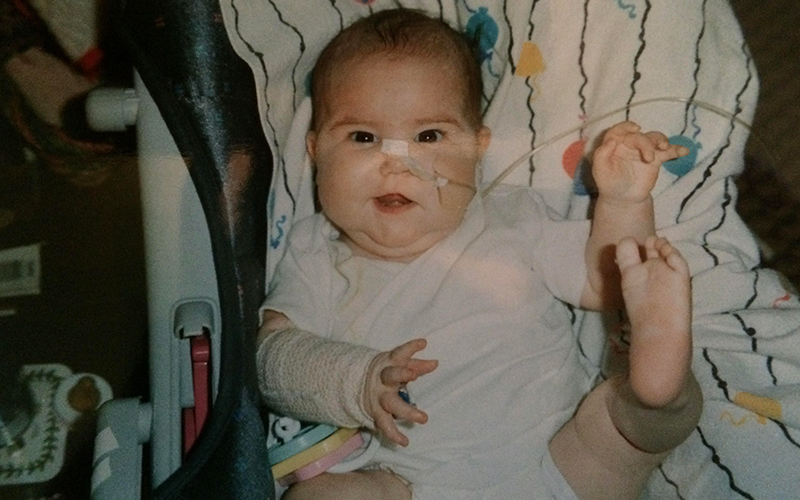 After months of treatment I slowly got better and have been in remission ever since. The only last physical effects are a few scars, and the fact that I wear dentures because the chemo rotted a few of my teeth. To me this an extremely small price to pay. I am able to do what I love with no repercussions, which is the greatest gift of all. Because I was so young, I have had to gather information from my parents over the years about the trials and tribulations of this disease. While my fear of hospitals as a child is one of the only things I can fully remember, the knowledge of this experience has shaped the way I live my life. It has inspired larger parts of my life, like my love for fitness. I began competing in triathlons when I was nine years old and joined cross-country in high school.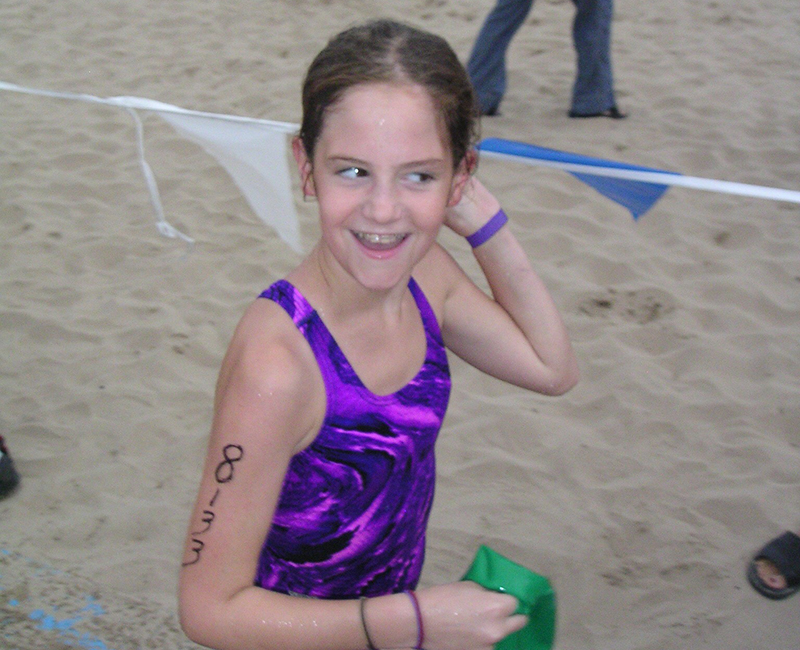 It helped that both of my parents are triathletes and have inspired me to better myself in this area of my life. It brings me so much joy to push myself in something besides music and remind myself every day that I was and will continue to be able to challenge my mind and my body. The only other big challenge is coordinating my summer triathlon training with whatever summer festival I am attending!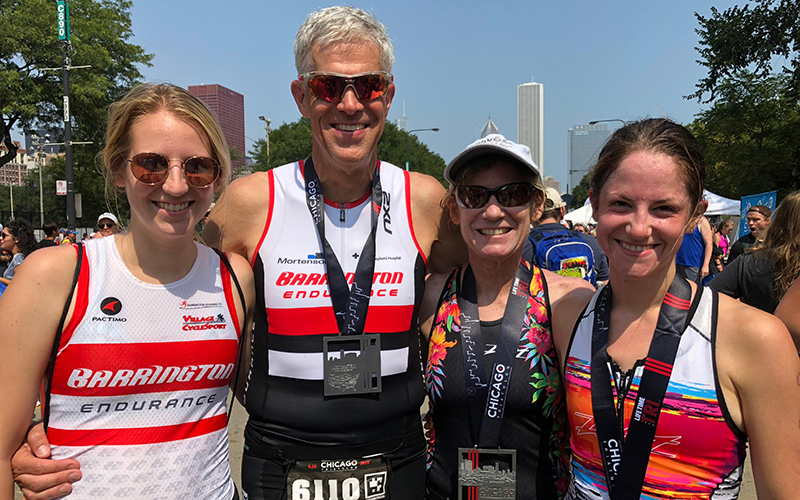 Having had LCH is also a great reminder to treat myself well in general. Many people think it's because I'm so active that I eat well (and that's part of it), but it's also because I never want to take for granted that my body came through for me when I was just one year old. I owe it to myself and to those I love to continue this life of gratitude. In my music, I strive to remember why it is I am a musician. The physical push to enjoy my life is linked with my push for a passionate life. The life of a musician is an exciting and unpredictable one. I wouldn't have it any other way.
In 2011 I performed on NPR's From the Top and was inspired by their team to use my music to enrich the lives of others and make some sort of social impact. It was the perfect opportunity to plan a benefit concert to raise money for The Histiocytosis Association.  In 2012 I put together a chamber music concert with musicians from my high school and from the Chicago Youth Symphony. I was so encouraged by the love and support from friends and other locals. I promised myself that this would not be my last effort to bring awareness to such an important cause to my family and me.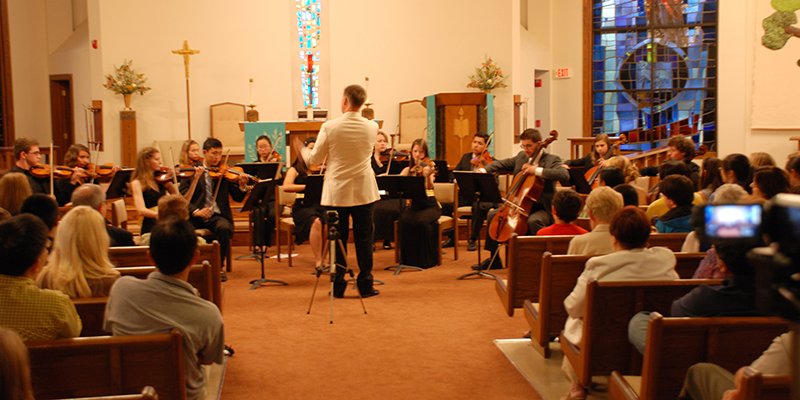 Coming to New World Symphony, I have been amazed by the many opportunities to do creative things with our music. For years I had been yearning for a chance to continue my outreach efforts, and found that this was the perfect time. With the help of my wonderful mentors and numerous others on the NWS Development team, I am so excited to announce that I'll be promoting awareness for this disease in South Florida. My wonderful colleagues and I will be performing at two different events to connect with cancer patients and help raise awareness for Histiocytosis. I hope many of you are able to join me in this wonderful and meaningful effort.
2020 Events:
April 2: Inspire You Series at Miami Cancer Institute
I will be speaking at the Miami Cancer Institute's "Inspire You" series and talking about my journey with Histio and how it has shaped the way I live my life. There will also be chamber music performed alongside other NWS Fellows. I am overjoyed that these Fellows have chosen to help me bring joy to those who may be affected by cancer, as well as those wanting to learn more. 
Friday, April 10 will be an event specifically to promote awareness and fundraise for The Histiocytosis Association. This will take place at the New World Center's SunTrust Paviion. There we will have performances with by NWS Fellows, as well as remarks by Histiocytosis Association President Deanna Fournier, and Mary Kauffman, the music therapy director at Sylvester Center Center.
Join me in the fight for a cure!
Please consider a donation to The Histiocytosis Association. Click here to help us fight for a cure. 
About the project
Music for Histiocytosis Awareness: Playing for a Cure is a NWS BLUE project. Standing for Build, Learn, Understand and Experiment, NWS's BLUE program is a combination of leadership and entrepreneurship training and hands-on experimentation that provides NWS Fellows with a comprehensive skill set to complement their musical training.
NWS BLUE projects allow all Fellows to pursue musical activism based on their personal interests with their own original initiatives, from concept to execution. These special projects guide their continued development, while demonstrating music's ability to have a positive impact on the community, and benefiting South Florida programs and businesses.
NWS BLUE projects were made possible with support from the Maxine and Stuart Frankel Foundation.
Posted in: BLUE, Community Engagement, Events, Fellows
---