News
November 4, 2020
NAAS hosts three-week online Audition Intensive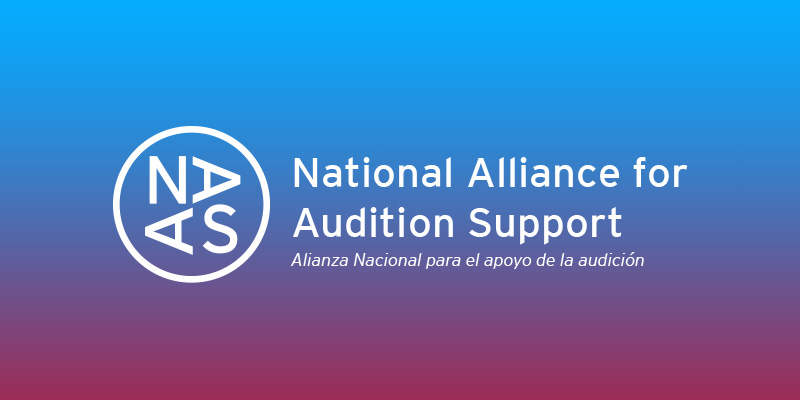 On November 2, the National Alliance for Audition Support (NAAS) launched its second fully virtual Audition Intensive. The three-week curriculum provides Black and Latinx orchestral musicians numerous distance-learning opportunities—including group classes, master classes, private lessons, mock auditions and more—at no cost to the participant.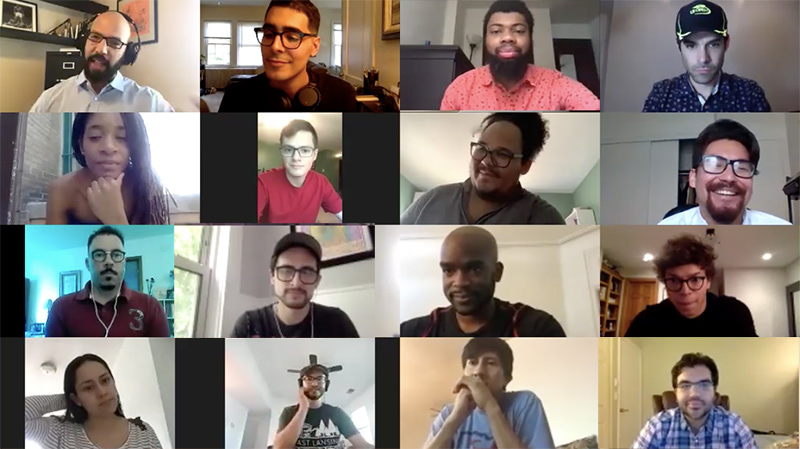 Principal Clarinet of the Phoenix Symphony and NWS alumnus Alex Laing (top left) leads a group session for a May 2020 NAAS Audition Intensive
The November 2020 intensive welcomes 50 participants from across the U.S., Canada and Costa Rica, who range in age from 22-39. They will be working with renowned instrumental and performance training faculty from major orchestras and institutions across the country, many of them NWS alumni.
Since NAAS's formation in 2018, NWS has hosted over 65 participants at the New World Center for Audition Intensives. With NWS, NAAS first introduced the virtual format last May in response to the COVID-19 pandemic and will continue the format into 2021.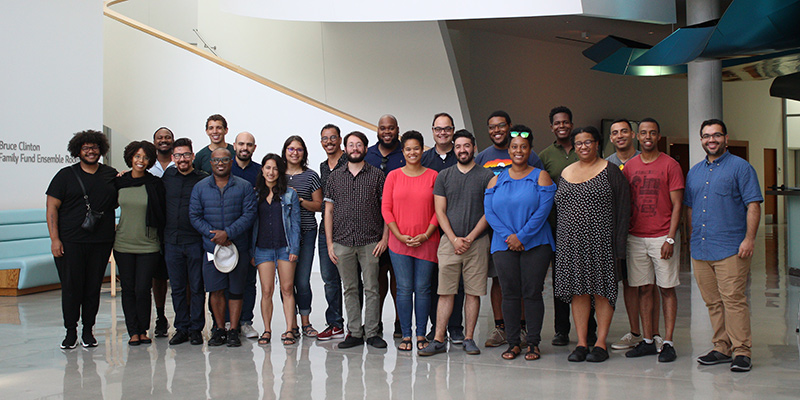 NAAS Audition Intensive participants and faculty at the New World Center in 2019


Meet the November 2020 Faculty
Winds and Brass:
* Ebonee Thomas, 2nd Flute/Piccolo, Dallas Opera
Titus Underwood, Principal Oboe, Nashville Symphony
Gabriel Campos Zamora, Principal Clarinet, Minnesota Orchestra
* Francisco Joubert Bernard, Second Bassoon, Louisville Orchestra
Jennifer Montone, Principal Horn, Philadelphia Orchestra
Tage Larsen, Trumpet, Chicago Symphony
Megumi Kanda, Principal Trombone, Milwaukee Symphony
Warren Deck, Principal Tuba, New York Philharmonic (retired)
Strings:
Eric Wyrick, Concertmaster, New Jersey Symphony
* Andrew Francois, Viola, St. Louis Symphony
Erica Snowden-Rodriguez, Principal Cello, Akron Symphony and Erie Philharmonic
* Kurt Muroki, Bass, Indiana University Jacobs School of Music
Group Classes:
Audition Preparation 101 and Winning Audition Strategies:
Dr. Don Greene, Performance Psychologist and Author
Music Directors and Auditions:
Giancarlo Guerrero, Music Director, Nashville Symphony
Laura Jackson, Music Director, Reno Philharmonic
Tito Muñoz, Music Director, Phoenix Symphony
Audition Preparation Methods:
Weston Sprott, Trombone, Metropolitan Opera Orchestra
* Alberto Suarez, Principal Horn, Kansas City Symphony
The Fine Print: You Got a Job, Now Keep It:
Jenn Arnold, Director of Artistic Planning and Orchestral Operations, Richmond Symphony; Viola, Oregon Symphony
John Kieser, Executive Producer of NWS Media, New World Symphony
* NWS alumni

More Information
NAAS Audition Intensives: http://www.sphinxmusic.org/naas-audition-intensives/
History of NAAS: https://nws.edu/news/nws-helps-launch-national-alliance-for-audition-support/
---