News
May 3, 2016
New Work Concert Captivates Critics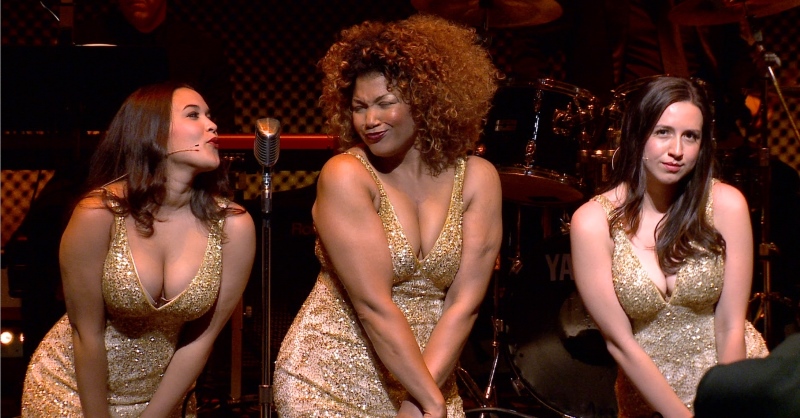 Take your pick of the headlines from Saturday's innovative and exciting New Work concert.

The Miami Herald gushed "New World dazzles with New Work" while the South Florida Classical Review led with a more understated "New World unveils three world premieres in New Work program."

They were actually the same review of the three world premiere performances, written by Lawrence Budmen.

"... [Timo] Andres was deft, elegant and boundless in virtuosity as he navigated the challenging figurations and timbral contrasts. New World fellow John Wilson matched him in pianistic dexterity and musicianship. Matthew Howard and Stephen Kehner brilliantly traversed the ebb and flow of the explosive and sensuous percussion writing. This masterful score deserves to join the standard duo-piano canon."
"[Amy Beth] Kirsten's score… effectively mirrors Anne's journey from bewilderment and despair to her newfound ability to navigate both her environment and life itself. At first terse and jittery, the music turns lush and neo-romantic as sound becomes her strongest sensory perception. Diana Oh was a mesmerizing Anne… Dawn McGee was a strong stage presence…"

"[Michael Tilson Thomas'] wedding of art song, bebop and spiky modernism is achieved with assurance and a strong sense of dramatic momentum. The entire score celebrates indigenous American musical styles…"

"… soprano Measha Brueggergosman was a vocal and theatrical force of nature. Wandering the stage as a modern day Cassandra warning of civilization's ultimate deterioration and destruction, [she] shifted from dusky-voiced blues to rich and vibrant operatic soprano… Her command of such stylistic diversity was most impressive."

"Miles Jaques' tonal refulgence and control in the opening bass clarinet solo and the polished and dynamic playing of the New World fellows gave first class advocacy to Tilson Thomas' musical odyssey."

[refulgence:  a radiant or resplendent quality or state :  brilliance]

El Nuevo Herald also covered the concert, "La New World con lo 'clásico' de hoy" by Daniel Fernández. While that's 'classical music of today' the author stresses that with young musician and composers, even Michael Tilson Thomas's work had a youthful spirit, and that in this concert NWS presented the classical music of the future as well.

"Encomiable la labor pionera de esta orquesta integrada por jóvenes, y de su director, que mantiene un espíritu juvenil y aventurero, al dedicar tiempo y trabajo a obras nuevas y a compositores que posiblemente con las décadas se conviertan en la música "clásica" del futuro."

There was plenty of praise for all the participants, the NWS Fellows, composers, MTT, guest performers - singers, actors - and for the lighting and video effects. And the author had special praise for MTT's world premiere work: "La música, con algo de Brown, algo de Stravinsky y mucho de MTT, fue una verdadera diversión (o "diversionismo") entre el jazz y lo "clásico", y se ganó una larga ovación. Una obra que sin duda se volverá a escuchar en las salas de concierto del nuevo milenio."
---
Click here to read the Herald review

Click here to read the SFCR review

Click here to read el Nuevo Herald review

Click here to read the Musical America review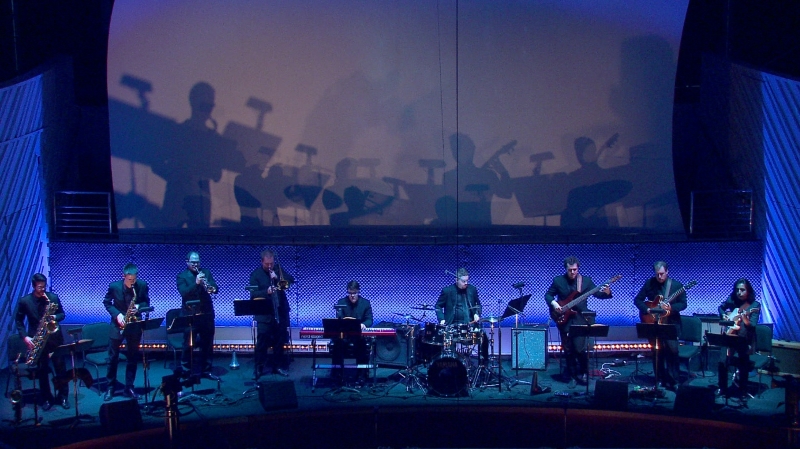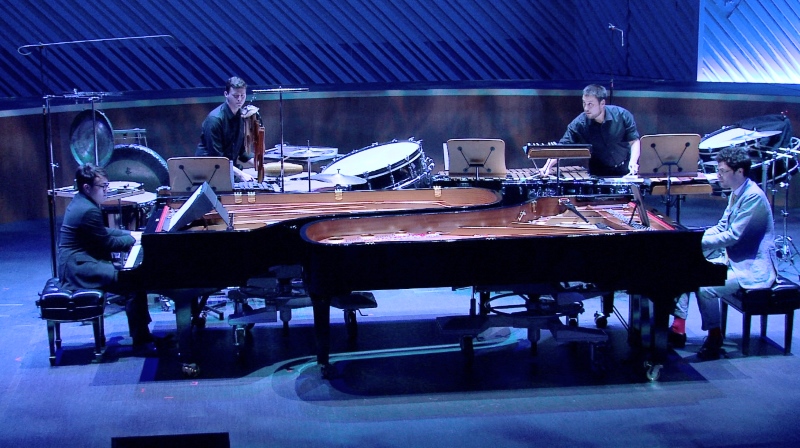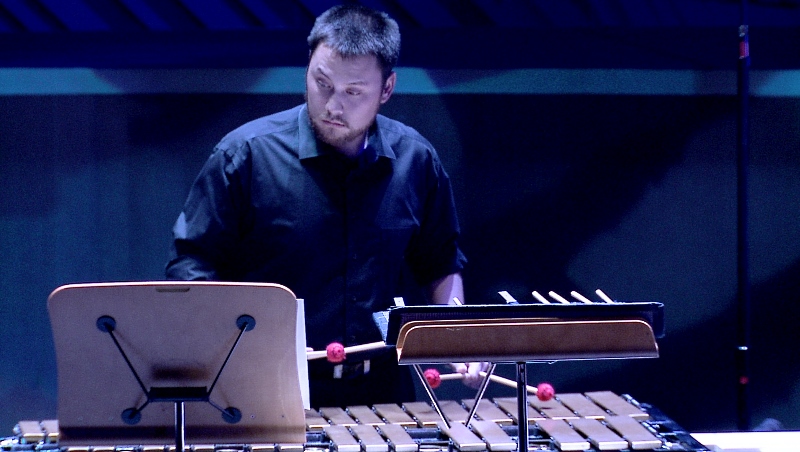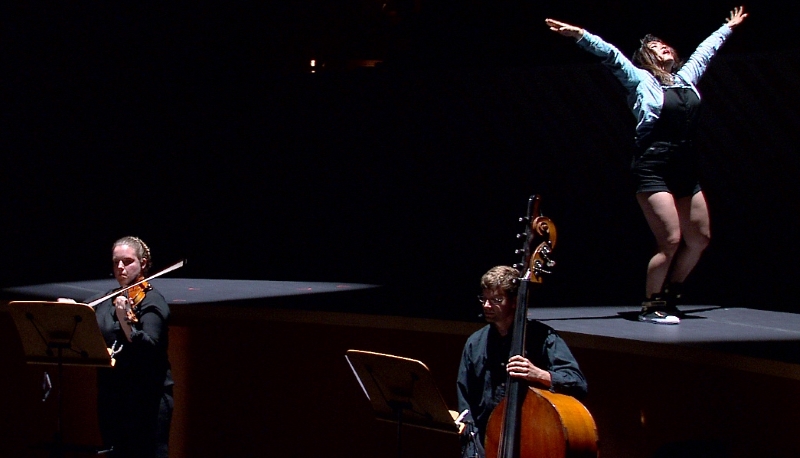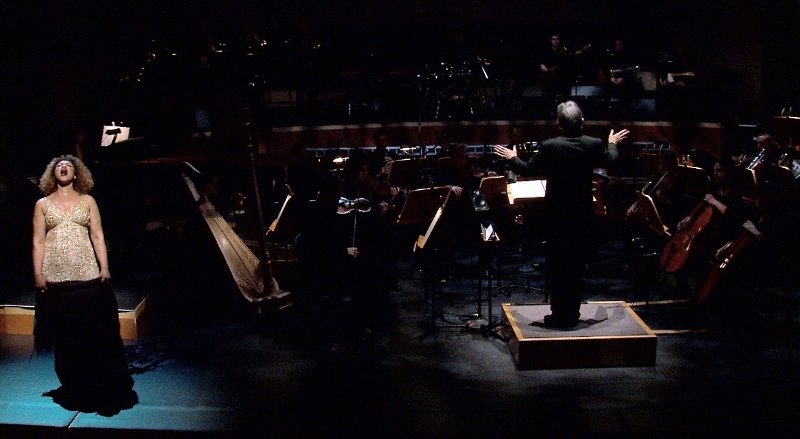 photos courtesy of New World Symphony Archives
Posted in: Composers, Concerts, Fellows, Guest Artists, In the News, MTT
---