News
September 7, 2023
New World Symphony Goes Brilliantly Blue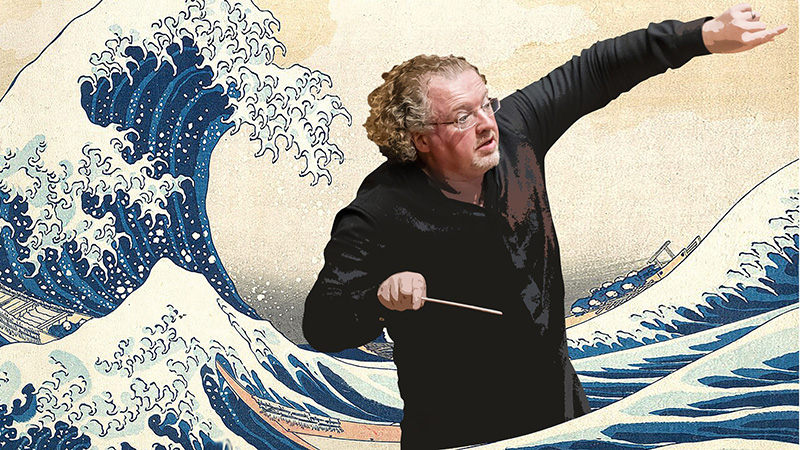 The preeminent cultural institution takes on a frame of a different color
Digital projection of oceanic images, including Hokusai's "The Great Wave off Kanagawa" will enhance the nautical-themed program directed by Stéphane Denève that will open the New World Symphony season.
"It will be blue for the Miami sky and for the sea, but also blue for the frames of Emtiti," said Stéphane Denève enthusiastically, making a gesture around his face.
Emtiti. Is that … something Egyptian?
"No, no," he laughed. "M.T.T. You know, Michael Tilson Thomas! He wears those blue glasses!"
Denève was discussing some of the themes he plans to explore in his first season leading the New World Symphony as artistic director. His enthusiasm was infectious. Blue is for the city, he said, but also for his predecessor and collaborator, who co-founded the symphony 35 years ago and who will be presenting several works this season as artistic director laureate.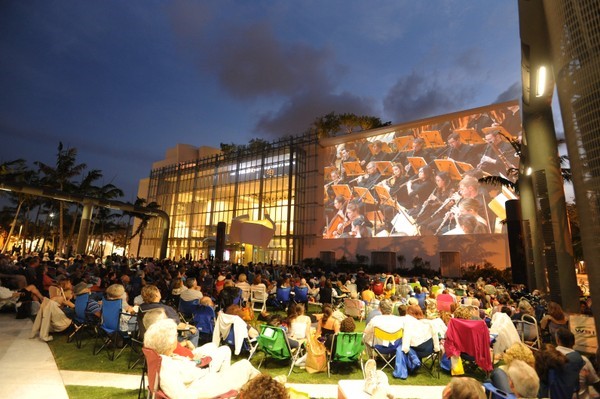 New World Symphony's mobile WALLCAST unit will extend the outdoor experience of SoundScape Park concerts into new areas of Miami.
"I was extremely touched to be with him and share the gala concert, and to spend some quality time with him discussing his New World Symphony, because this is really his baby," Denève said. "My goal is to try … try … to continue his incredible legacy!"
Part of that legacy is B.L.U.E., a code for "build, learn, understand, experiment," and the B.L.U.E. projects are those led by NWS fellows who come to learn and develop as artistic leaders.
"Every year there is a new wave of talented people," Denève said. "This is really a fabulous responsibility."
This month, he launches the season with an azure-tinged performance of Claude Debussy's "La mer," Benjamin Britten's "Four Sea Interludes" and Adolphus Hailstork's "An American Port of Call." The color is not just an indicator of the mood; the performance will literally be tinged blue (and all the colors of the ocean) thanks to visual technology that involves the eyes as well as the ears.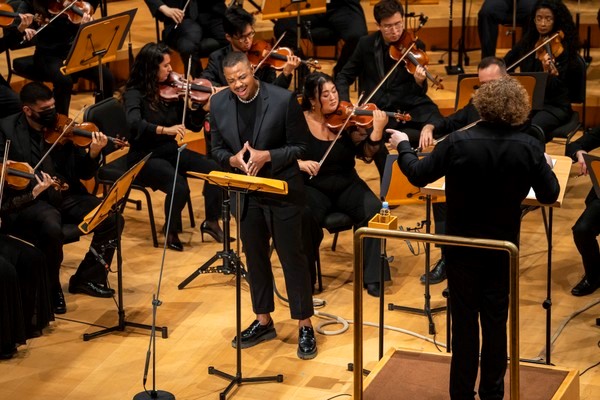 New World Symphony artistic director Stéphane Denève believes a diversity of voices is essential to reaching new audiences. He also plans to bring on more vocal repertoire.
For Debussy, for instance, Denève has overseen visual art that incorporates Hokusai's famous print "The Great Wave off Kanagawa," a copy of which hung in the composer's studio. Other visuals will follow the flow of the music and the movement of water while taking inspiration from Charles Baudelaire's poem "Fleur du Mal," which includes the lines:
Like prolonged echoes mingling in the distance
In a deep and tenebrous unity,
Vast as the dark of night and as the light of day,
Perfumes, sounds, and colors correspond.
The "tenebrous unity" is something that is key to Denève's artistic goal, which is to achieve parallels between the visual experience and the music being played.
"Visual enhancement is difficult to integrate – sound and vision have different flows," he said. "But it is fascinating to try to reconcile both. The younger audience, like my daughter … what they need to feel at ease with an experience is something visual."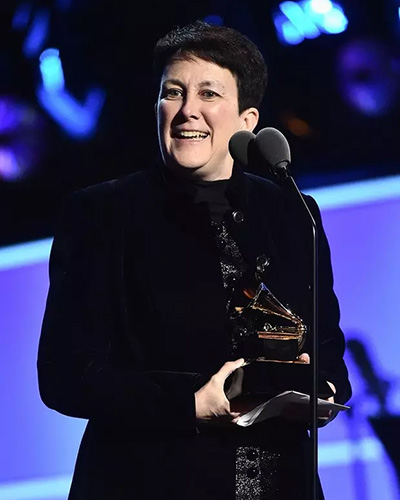 This season, New World Symphony will perform "blue cathedral" by Grammy-award winning composer Jennifer Higdon, which artistic director Stéphane Denève says "can arguably be called a new classic."
Reaching new audiences is part of Denève's mission with this season as well.
"People are curious. People are smart! And people want to learn something," he said. "I love everything that makes you understand more and makes the art more accessible."
He wants the orchestra to be inclusive and accessible to anyone.
"People are never lost at the New World Symphony," he declared.
Part of this push for accessibility will be visible at the performance of French composer Albert Roussel's "The Spider's Feast," which will include never before seen animations by cinesthetic artist Grégoire Pont. These "supertitles" above the symphony will play the role of a visual narrator, explaining what is happening as the orchestra and ballet depict insect life in a garden with hope, romance and a deadly web.
That's not all.
"There is a huge development in community engagement, and we now have mobile WALLCAST," Denève said.
The 23′ x 13′ projection wall and high-tech sound system will be traveling outside the boundaries of the New World Center and Soundscape Park – which has its own WALLCAST for outdoor concerts – and out into communities around Miami.
"I don't know if you've seen it, but it's like a big truck that deploys itself like a Transformer," Denève explained with a laugh. "We want to just surprise people with music. It's very important that our fellows go into the community and engage.
"I love to share. I love to share the sensuousness of music. I think maybe if I had not been a musician, I would have been a sommelier or a chef or something like that, just to share the senses."
Another part of this urge to share is expressed in the diversity of voices, drawing on composers as widely varied as Wynton Marsalis, Adolphus Hailstork, Gabriela Ortiz and another blue highlight, Jennifer Higdon. Her "blue cathedral," celebrating its 25th year, "can arguably be called a new classic," Denève said. "It is one the most, if not the most, performed pieces of the 21st century."
The director holds up "Neruda Songs" by Peter Lieberson as another new classic: "I absolutely believe this is a masterwork in the repertoire."
Popular favorite John Williams appears in the season program as well, for a different kind of new classic.
"We will perform his concert music, like his 'Violin Concerto No. 1,' and we will perform a piece called 'Just Down West Street … on the left,' which he wrote for the Tanglewood festival a few years ago," said Denève.
Denève has a special connection with Williams through Seiji Ozawa, a close friend of the famous film composer and a mentor to NWS' new director. Denève and Williams shared two concerts in August, taking turns conducting the Saito Kinen Orchestra for the Seiji Ozawa Matsumoto Festival, and then again for Deutsche Grammophon's 125th Anniversary Special Gala Concert in Japan.
Shared concerts will also be a highlight here in Miami, with one massive show planned for the Adrienne Arsht Center of the Performing Arts. NWS will play side by side with The Cleveland Orchestra, musicians sharing their stands, to perform "An Alpine Symphony" by Richard Strauss.
"We will have close to 150 musicians on stage," Denève said. "Two full orchestras. That's a very big deal for me. It's fantastic."
As well as superorchestras, Denève believes in the simple power of the human voice, in this season and seasons to come.
"Ultimately, I will bring more vocal repertoire to the New World Symphony," he said. "I want to create more contact between the opera and oratorio world and the fellows."
This season's inclusion of Kelley O'Connor and Isabel Leonard singing "Shéhérazade" is just the beginning of the new voices Denève hopes to add to NWS as it enters its next chapter.
Original article published by the Biscayne Times.
Posted in: Concerts, Denève, Events, Fellows
---