News
January 14, 2016
Nick Platoff: MIXTAPE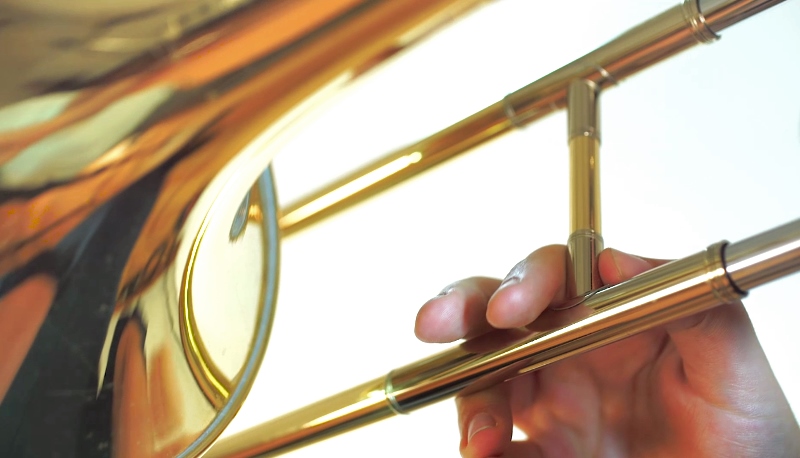 Nick Platoff is a second-year Trombone Fellow at the New World Symphony. On Friday, January 15, at 7:30pm, he presents MIXTAPE in the Performance Hall at New World Center. We asked Nick to share his thoughts on this unique concert experience.
---
"MIXTAPE is a concert I've been dreaming of putting on for years. The event draws its inspiration from many listening parties I hosted in college for my musician friends. In my tiny studio apartment, we would have food and drink, and take turns with the stereo, each guest playing the coolest music they knew. We would listen to plenty of classical music, but also the latest pop and hip hop releases, older jazz, and folk music from around the globe. The best part was taking home the music the others had discovered and shared with us. In the course of the evening, each of us would add a dozen new sounds to our list of favorites.

"I always wanted to produce an event where an audience could listen to music of different genres in a setting more casual than traditional symphony concerts. For MIXTAPE, we're presenting a hyper-eclectic program featuring classical favorites like Bach, Strauss, Ravel, and Stravinsky, but also spending time in the world of Hip Hop, jazz, and rock n roll, with music of Gershwin, Schuller, J Dilla, and The Beach Boys. A lot of this music has way more in common than one might initially suspect, so I'll be talking about the music before we play it and pointing out some unexpected similarities. My hope is that each member of the audience will walk away with some new favorites, but also some new ideas about the supposed differences between "classical music" and "music."

"In addition to the varied program, MIXTAPE will open up a brand new lounge-furniture seating area in the hall, where listeners can relax with a beverage during the concert.

"Before the concert, selected fellows will host the New Tropic Instrument Jungle, where we hope to demystify the way we create sound with our instruments. Audience members can try out quick tutorials on different orchestral instruments and get a better idea of how things work on stage.

"After the concert, New World Symphony's resident band, The alt Default, will play a set in the Atrium, where the bar will be serving complimentary beer, wine, and Bacardi signature cocktails.

"I hope that concertgoers will enjoy themselves tremendously at MIXTAPE, and also learn something new about every aspect of the music we all love so much."
---
Nick promises the possibility of a life-changing concert experience at MIXTAPE. Additionally, this event includes the New Tropic Instrument Jungle, a feature over many years previously only available for NWS children's concerts, and now newly adult-friendly. Combined with the casual atmosphere, diverse music, after-party, and fashionable attired musicians ("classy club chic"), MIXTAPE promises to be a concert event that will be instantly memorable.
Click here to purchase tickets, and for more concert information
Read more about MIXTAPE and NWS "Behind the Music" from The New Tropic
Posted in: Concerts, Fellows, In the News
---