News
October 17, 2016
NWS alumni return as visiting faculty
Among the half dozen visiting faculty members in residence at the New World Symphony this week are two prominent NWS alumni. They are both musicians of the San Francisco Symphony which is also under the direction of NWS Artistic Director Michael Tilson Thomas.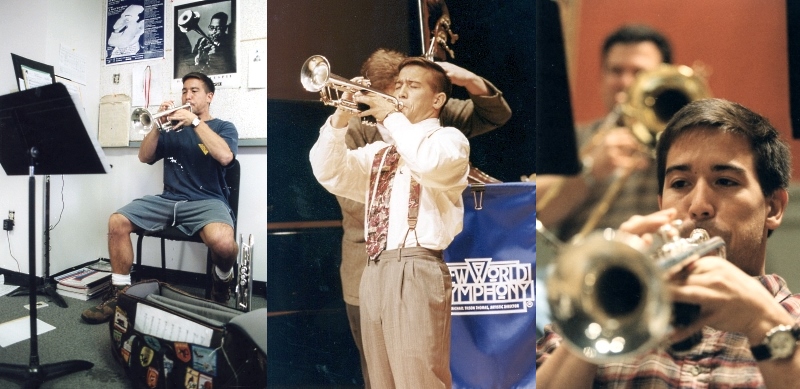 Mark Inouye (trumpet 1996–98) has been a mem­ber of the orchestra since 1999 and was named its Principal Trumpet in 2008. He performed as guest artist with the New World Symphony in October 1999 when he played the well-known Haydn Trumpet Concerto, and returned again in February 2015 to help celebrate MTT's 70th birthday at the NWS Gala. Prior to this season, Mark also coached here from 2013 to 2015.

And Mark is a super­star in San Francisco, receiving his own SFS con­cert reviews.
Click here to check out Mark's web­site.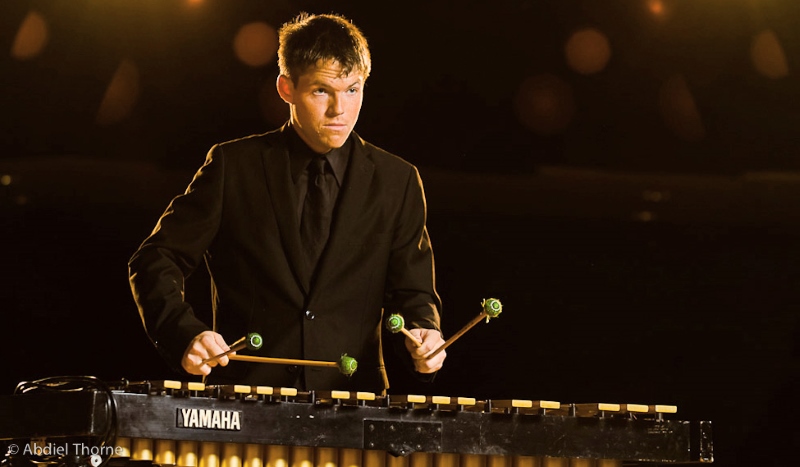 Jacob Nissly (per­cus­sion 2008–10) has been Prin­ci­pal Per­cus­sion at the San Fran­cisco Sym­phony since 2013. Amazingly, he had been Principal at both the Detroit Symphony and The Cleveland Orchestra in the three years between his NWS fellowship and the SFS appointment. He also returned as an alumnus to per­form with NWS. He was in the per­cus­sion sec­tion for con­certs in Spring 2011, playing Mahler's Sym­phony No. 6, and in last season's opening con­certs of Octo­ber 2015, playing Stravinsky, while he was also here coaching.

The San Francisco Symphony has created special video profiles for both Mark and Jacob. 
While at NWS, Mark and Jacob will be giving lessons to individual Fellows, and classes to the percussion and brass sections. Fol­low­ing their stay in Miami Beach, they will rejoin SFS and MTT for their tour of Asia in November.
The other visiting faculty this week are Joseph Johnson, Principal Cello, and Joaquin Valdepeñas, Principal Clarinet of the Toronto Symphony; Aaron Goldman, Principal Flute of the National Symphony; and Mary Javian, Director of Professional Development and Community Engagement at the Curtis Institute of Music.
Pho­tos cour­tesy of the New World Sym­phony Archives
Jacob Nissly photos by Abdiel Thorne
Posted in: Alumni, Coaches and Coaching, From The Archives
---