News
January 18, 2017
NWS Alumnus Teddy Abrams Bares All Tonight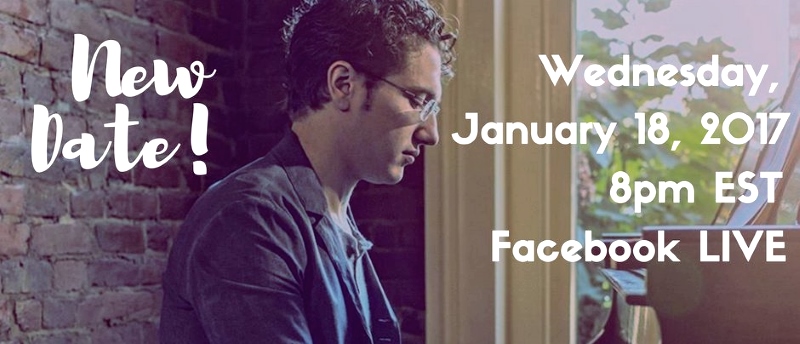 NWS alumnus and Louisville Orchestra Music Director Teddy Abrams recently inaugurated Teddy Bares All, a Facebook LIVE event, where he answers all your questions online, live, in real time!

The first episode was in November (you can watch it on his Facebook page) and the second streams TONIGHT, Wednesday, January 18, at 8:00 PM EST.

CLICK HERE TO TUNE IN!

Even if you don't ask your own questions, listening will be an interesting experience, possibly also in the wake of last week's article in the San Francisco Classical Voice, Can Music Bring the Bluegrass State Together? by Mark MacNamara (excerpts follow), about Abrams' new plans to unite his state through music.
---
No one is more puzzled by the bipolar culture of Kentucky politics than Teddy Abrams, the 29-year-old music director of the Louisville Orchestra.  
"You've got this totally weird political spectrum in this state," he told us the other day, describing the personality-obsessed focus of local politics and a quirky mélange of Republican and Democratic politicos, all set against a history of Whigs, No Nothings, Bluegrass conservatives, Blue Dog Democrats and Bourbon Democrats, and their post-reconstruction allies, the Redeemers…

For Abrams, this political bipolarity raises critical questions for cultural institutions in Louisville, which are often seen by conservatives as "resource hogs," dominated by an elitist agenda, and benefitting only blue dots on the map…

Abrams has long been developing new venues for local musicians and once used his own house to present a public concert. He's also been careful over the years to accept invitations to play with local musicians of all kinds, and so create a network of support.  But since the November election, he's begun to imagine ways to broaden his efforts and draw together the state's different music constituencies. 
Abrams' new idea is to assemble a group of no less than 10 to 20 musicians, representing the states different musical traditions — not just musicians from the orchestra — and take them on a three-week tour around the state, barnstorming through small and medium-size towns, playing in college campuses, churches, community centers, libraries, barns, even out to "the hollers."  Each event would feature an hour-long concert followed by another hour of "get together" where the conversation with and among the audience might begin with music but could then go off in any direction. To any concern. No agenda; no expectation. 
Click here to read the entire article/interview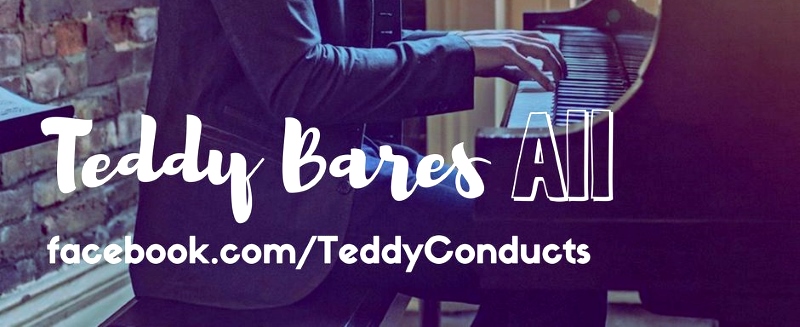 Abrams was previously profiled in October when he was guest conducting with NWS.

Last month Teddy gave a talk on Creative Mornings – "Our Relationship with Sound and Music" - click here to watch the video

And a year ago, NWS President/CEO Howard Herring's chose Teddy as one of his choices for 2016 POP Picks (the most inspiring People, Organizations or Projects in music ) for 21CM, an online, professional resource created to help serious musicians thrive in today's modern musical landscape. The 2016 POP Picks were voted upon at the end of the year and Abrams won as POP Person, plus his own nominee, The Louisville Leopard Percussionists won as POP Icon and POP Organization.
---
There's one more NWS alumni update that also features a 'best of 2016' accomplishment.
Last April we featured the release of a new book by NWS alumna Patti Niemi (percussion 1988-1992), entitled Sticking It Out. Niemi has been a percussionist with the San Francisco Opera Orchestra for more than two decades. Her memoir of her struggles during her musical education and early career was chosen by the Philadelphia Inquirer as the Best classical music book of the year.

Click here to read From 'Breaking the Waves' to 'Einstein on the Beach': The Year in Classical Music by Classical Music Critic David Patrick Stearns

Click here to read the original Inquirer review
Posted in: Alumni, Community Engagement
---