News
February 11, 2021
NWS congratulates Sphinx Competition Semi-Finalists
In January, 18 of the nation's top young string players competed for the Sphinx Competition finals, four of whom have close ties to New World Symphony's Community Engagement and Artistic programs.
The Sphinx Competition is a national competition offering young Black and Latinx classical string players a chance to compete under the guidance of an internationally renowned panel of judges, and to perform with and receive mentorship from established professional musicians.
Join us in congratulating these fine musicians!
NWS Connections: Junior Division
Ian Barnett (1:35:35) and Isabela Diaz (1:55:49) perform in the Sphinx Competition Junior Division Semi-Finals

Violinists Ian Barnett and Isabela Diaz competed in the Junior Division. Both are South Florida natives and have participated in NWS's Side-by-Side Concerts. Isabela has also performed at New World Center as a member of NYO2 and was selected for the Katcher Family Scholarship at the 2021 Aspen Music Festival.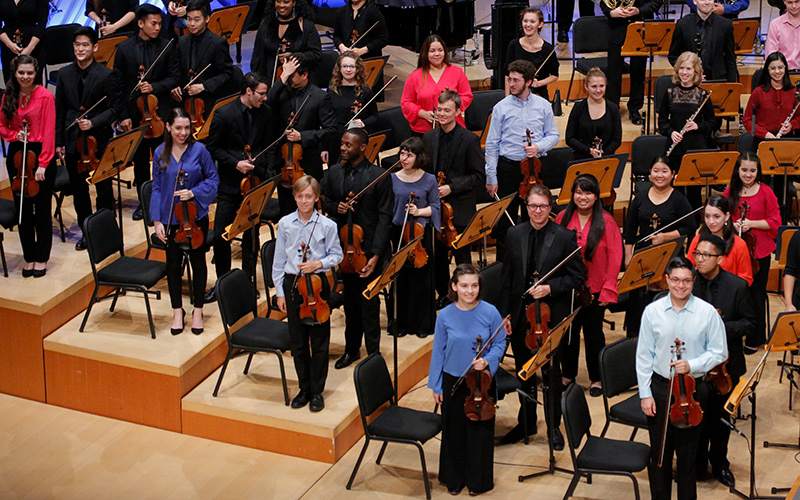 Ian Barnett (front, center) performs in the 2018 Side-by-Side Concert led by MTT; photo by Rui Dias-Aidos, REDAV, Inc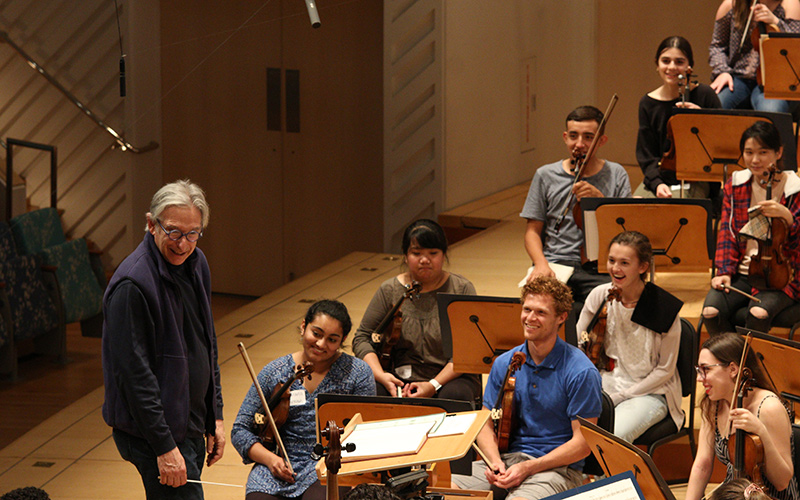 Isabela Diaz (top, right) rehearses for the 2019 Side-by-Side Concert with MTT.
NWS Connections: Senior Division
Mikel Rollet (1:40:36) and Kebra-Seyoun Charles (36:00) perform in the Sphinx Competition Senior Division Semi-Finals

Competing in the Senior Division were violist Mikel Rollet and bassist Kebra-Seyoun Charles. Mikel—a native of Boca Raton and student at the Juilliard School—was named one of three winners of NWS's 2019 Viola Visions Young Artist Competition, where he performed in a master class with MTT and famous violists Kim Kashkashian and Tabea Zimmermann.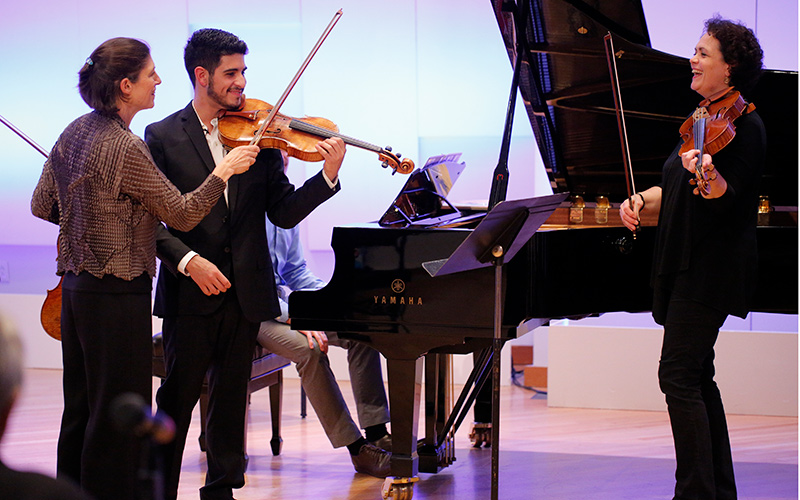 Mikel Rollet performs in Viola Visions Solo Master Class; photo by Rui Dias-Aidos, REDAV, Inc.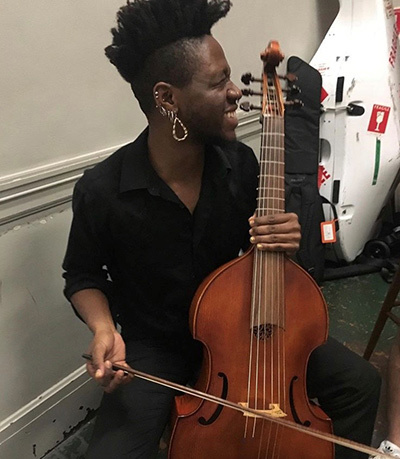 Kebra is a Miami native and one of the first participants in NWS's College Track Mentorship Program and recipient of the Katcher Family Aspen Music Festival Scholarship. He holds a bachelor's degree from New England Conservatory and is now pursuing a master's degree at the Juilliard School.
Posted in: Community Engagement
---