News
May 16, 2016
NWS Fellows at Verbier Festival
As this most recent season's New World Symphony Fellows leave Miami for home and a variety of music-related summer activities, many will eventually be heading off to participate in some of the most renowned summer music festivals in the U.S. and around the world. As those festivals post their 2016 rosters online, the News will be reporting which Fellows (and some alumni) will be honing their talents during this coming June, July, or August.

The Verbier Festival is an international music festival taking place in the Swiss Alps in July and August. Founded in 1994, Verbier was conceived as a festival with a resident youth orchestra and an academy where renowned artists would teach the next generation of musicians.

"The Verbier Festival Orchestra (VFO) is one of the world's leading training ensembles and it has been universally recognised for its dynamism and its passionate performances.  It gives its members - all aged between 18 and 29 - the unique opportunity to learn and to develop and to network in a professional environment.  Each year, around 1,000 candidates from all over world apply to become members of the orchestra."

The 2016 VFO roster includes current NWS Fellows and recent alumni: Andrew François, viola, Caroline Gilbert, viola, first-timer Jarrett Threadgill, viola, Drew Banzhaf, double bass, Andrew Chilcote, double bass, new alumnus and first-timer Nick Platoff (to San Francisco Symphony next season), trombone, 2015 alums John Upton, oboe, and Brad Whitfield, clarinet.

The Verbier Festival Chamber Orchestra (VFCO) roster includes 2014 violin alum Laura Ha, 2015 violin alum Vivek Jayaraman, 2014 violin alum Audrey Wright, NWS cello sub Jonathan Butler, and 2012 double bass alum Brendan Kane.

NWS Artistic Director Michael Tilson Thomas will also be at Verbier, leading the VFO in Mahler's Symphony No. 3 on August 7.

This photo was taken in the Swiss Alps of the NWS Fellows who were members of last year's Verbier Festival Orchestra.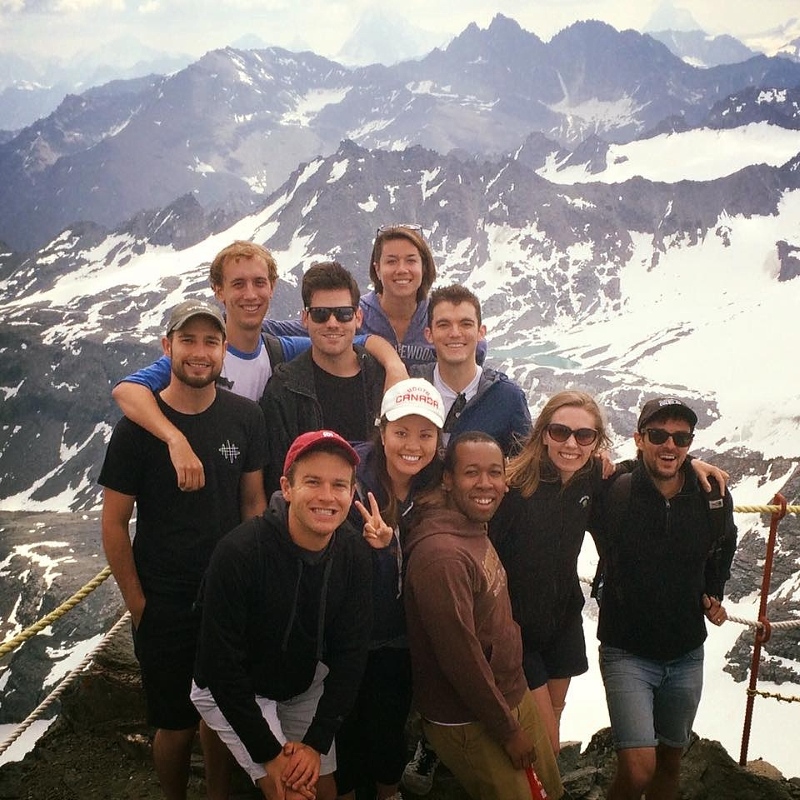 ---