News
March 9, 2016
NWS Galas: A Brief History


New World Sym­phony cel­e­brated its first "gala" fol­low­ing the World Pre­miere Con­cert on Feb­ru­ary 4, 1988, the after-party for the 'inauguration' of the orches­tra. Note: Lady Valerie Solti was co-chair - wife of famed con­duc­tor Sir Georg Solti, and an early sup­porter of NWS.
The First Anniver­sary Gala was held in Feb­ru­ary 1989, and fea­tured the leg­endary singer Ray Charles as guest per­former.
Through­out the 1990s, var­ied pop­u­lar per­form­ers of the times joined MTT and patrons to cel­e­brate the annual fundrais­ing event. These stars included Glo­ria Este­fan, Mau­reen McGov­ern, Judy Collins, Dud­ley Moore, Mel Tormé, and Tyne Daly.
More recently, famed Broad­way star Audra McDon­ald appeared at the gala cel­e­brat­ing the grand open­ing of the New World Cen­ter in January 2011. And opera diva Jessye Nor­man per­formed at the 2014 gala, The Art of the Pos­si­ble.
Famous celebrity atten­dees in the past have included such NWS sup­port­ers as singer Barry Gibb (of the Bee Gees), ballet star Mikhail Barysh­nikov, actress Sharon Gless, actor Christian Slater, NWS Board member Emilio Estefan and Gloria Estefan.
Before mov­ing into the New World Cen­ter, NWS usu­ally held its galas at big hotels around Miami. Excep­tions included the Queen Mary 2 ocean liner in 2004, the Arsht (then Carnival) Cen­ter in 2007, and the Olympia The­ater at the Gus­man Cen­ter in down­town Miami in 2009. And Sat­ur­day will con­tinue a tra­di­tion of hav­ing guest New World Symphony alumni per­form at the gala, hav­ing done so at about eight pre­vi­ous events.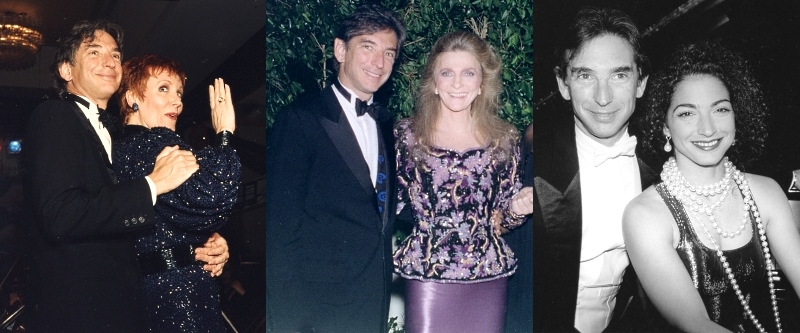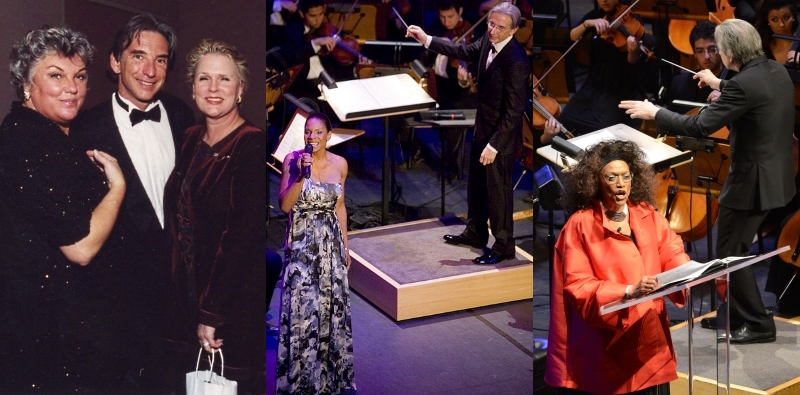 Photos courtesy of the New World Symphony Archives
Posted in: Events, Guest Artists, Patrons
---