News
June 1, 2018
NWS hosts Audition Intensive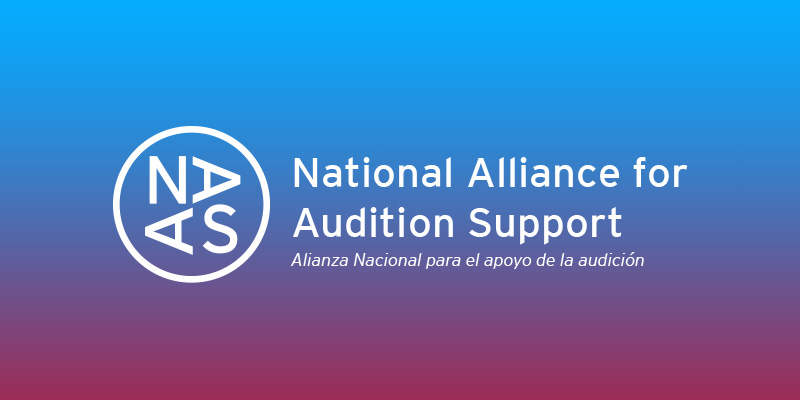 The New World Symphony (NWS) will host 18 Black and Latinx string players at the New World Center for an Audition Intensive. The three-day seminar, happening June 6-8, is the first activity of the National Alliance for Audition Support (NAAS), a field-wide initiative aimed at increasing diversity in American orchestras, created by The Sphinx Organization, NWS and the League of American Orchestras.
The Audition Intensive will give participants the opportunity to work in group and individual settings with professional musicians who understand the audition process. Sessions will include peak-performance psychology training, mock auditions, individual lessons and a faculty panel to discuss the audition process and the faculty's own career paths.
Faculty for the Audition Intensive include Alex Kerr, Concertmaster of Dallas Symphony and Professor of Violin at Indiana University Jacobs School of Music; Edward Gazouleas, Professor of Viola at Indiana University Jacobs School of Music; NWS alumna Joy Payton-Stevens, cellist at the Seattle Symphony and co-founder / cellist at BetaSounds; and Noa Kageyama, Ph.D, founder of Bulletproof Musician and faculty member at The Juilliard School.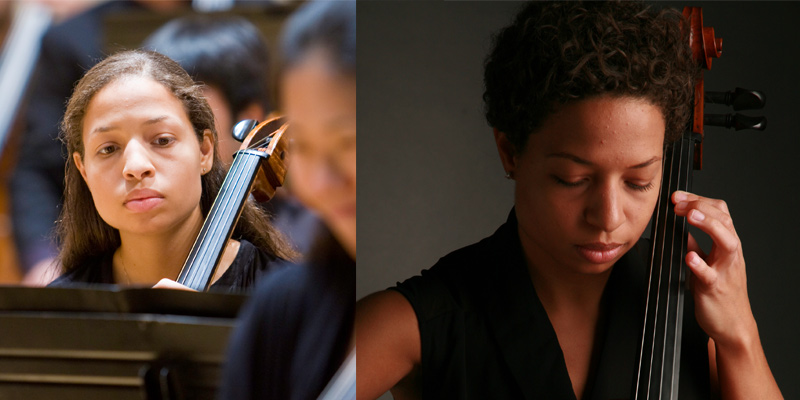 Joy Payton-Stevens while a New World Symphony Fellow (left) and now as a member of the Seattle Symphony
"New World Symphony has crafted an effective audition preparation process," said NWS President Howard Herring. "It hones specific skills: intellectual focus, preparation time management, emotional stability, aesthetic and technical confidence, and steady nerves. We are eager to make this training available through the NAAS program."
Ismar Gomes, a cellist that will be participating in the Audition Intensive, said "The opportunity to work intensely with outstanding coaches who regularly sit on audition committees for major orchestras will be extremely valuable, not to mention the benefits of exploring the psychological dimension of the audition process. My hope is that this Audition Intensive will help propel me to greater successes on the audition circuit and more broadly as a performer."
For this first NAAS Audition Intensive, the 18 Black and Latinx musicians were selected from the most recent Sphinx Orchestral Partners Auditions (SOPA), held during the annual SphinxConnect conference in Detroit. The participants come from all over the country—Washington state to New York City. For future Audition Intensives, musicians will be selected through a competitive application process open to a range of musicians—from recent conservatory graduates to early- and mid-career professionals seeking to advance their careers. 
Subsequent NAAS events will occur at the League of American Orchestras' 73rd National Conference June 13-15 in Chicago, in the Fall at the New World Center and in January 2019 at the annual SphinxConnect conference in Detroit.   
Follow the Audition Intensive on social media using #AuditionAlliance.
Click here to learn more about NAAS.
What others are saying about NAAS:

               Seeking orchestras in tune with their diverse communities – The New York Times
               Initiative announces new support for musicians of color – The Washington Post
               Groups partner to increase lagging US orchestra diversity – ABC News
               Classical music orgs launch initiative to diversify orchestras – ColorLines
               Holistic Support: An ambitious plan to boost diversity in American orchestras – InsidePhilanthropy
Posted in: Alumni, Diversity, NAAS
---