News
August 25, 2023
NWS hosts first Alumni Homecoming Weekend in September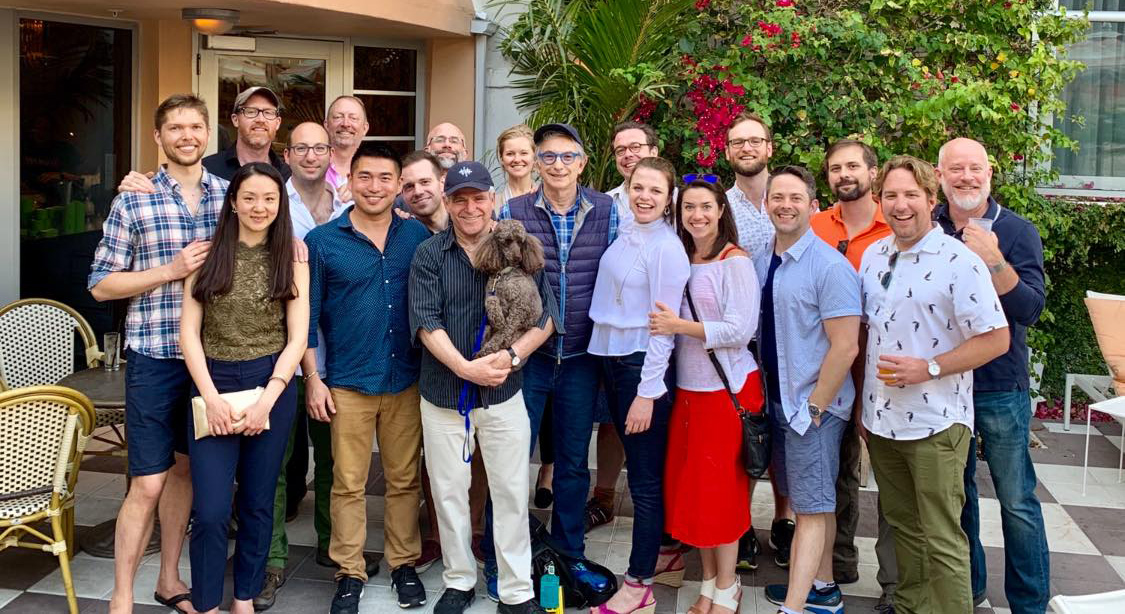 The start of New World Symphony's 36th season will bring with it two exciting firsts: Stéphane Denève kicks off his first full season as New World Symphony's Artistic Director on September 16, followed by New World's first ever Alumni Homecoming weekend.
On September 22 through 24, New World will welcome alumni from all over North America and beyond back to Miami Beach for a weekend of connection and music sharing. Together with current NWS Fellows, they'll take the New World Center's John S. and James L. Knight Foundation stage in the Michael Tilson Thomas Performance Hall – many for the first time – to read through orchestral works and team up to explore chamber music. Several alumni will also tour the New World Center, visit our old home at the Lincoln Road Theatre and meet with NWS President and CEO Howard Herring to discuss music's digital future.
NWS alumni may visit the Alumni Homecoming hub to RSVP and get additional information.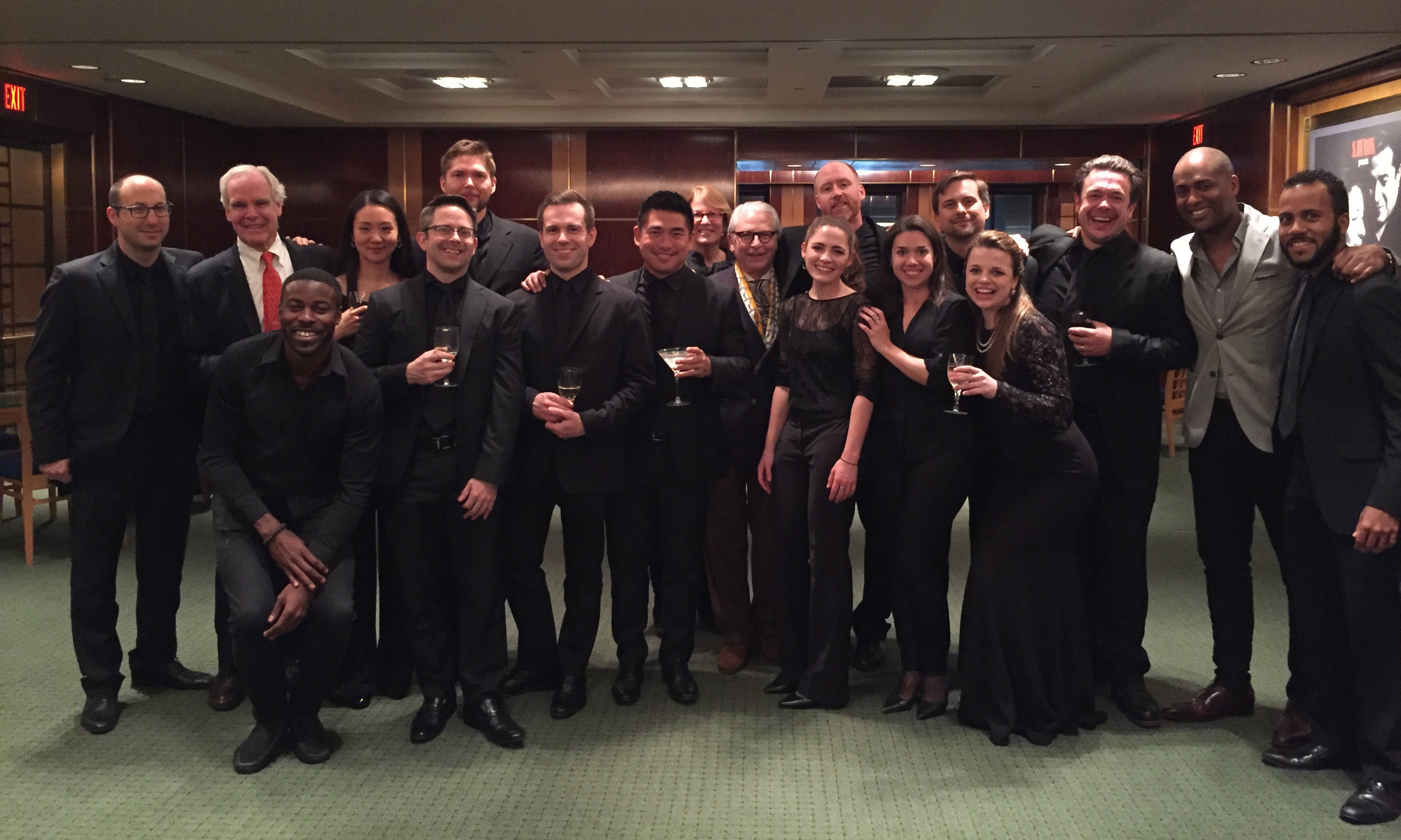 NWS alumni after performing at the 2019 Kennedy Center Honors
Since its founding in 1987 by Michael Tilson Thomas (MTT) and Ted and Lin Arison, New World has created a global corps of over 1,250 artists and leaders who pursue excellence in a variety of career paths, many of which involve performing, teaching and sharing music with communities in over 30 countries around the globe. And with record job wins the past few seasons, that number continues to rise each month.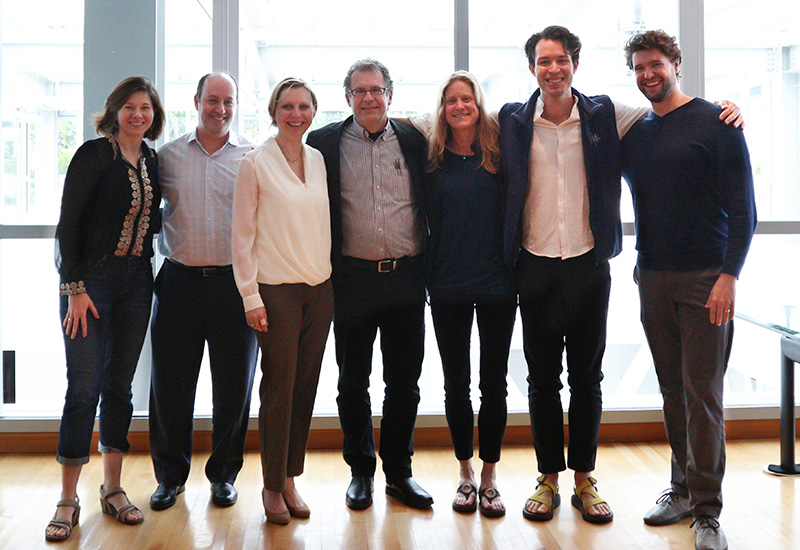 Members of NWS's Alumni Advisory Meeting: Katie Wyatt, Gary Ginstling, Katherine Bormann, Greg Miller, Kristin Bruya, Nick Platoff and Christian Reif
In 2020, NWS founded its first Alumni Advisory Committee—a 10-person group consisting of alumni of varying ages, instruments, geographic locations, ethnicities and career paths. Its goals are to celebrate the stories of NWS alumni; create and design initiatives involving the alumni, with input from the membership; and encourage alumni engagement with the New World Center, the current Fellows and each other. The committee is chaired by alumna Katherine Bormann, a violinist with The Cleveland Orchestra who also serves as a Trustee on NWS's Board. "The many NWS alumni spread across this country and the world are contributing to their respective communities in meaningful ways," said Katherine. "The connection between current Fellows and NWS alumni is important because it offers an opportunity to share perspectives, experiences, innovation and insight among the current and future leaders of classical music."
Last season the Alumni Advisory Council (AAC) announced the formation of the Michael Tilson Thomas Alumni Imagination Fund, raising over $60,000 to date for initiatives that bring Fellows and alumni together, and keep alums connected to NWS and each other.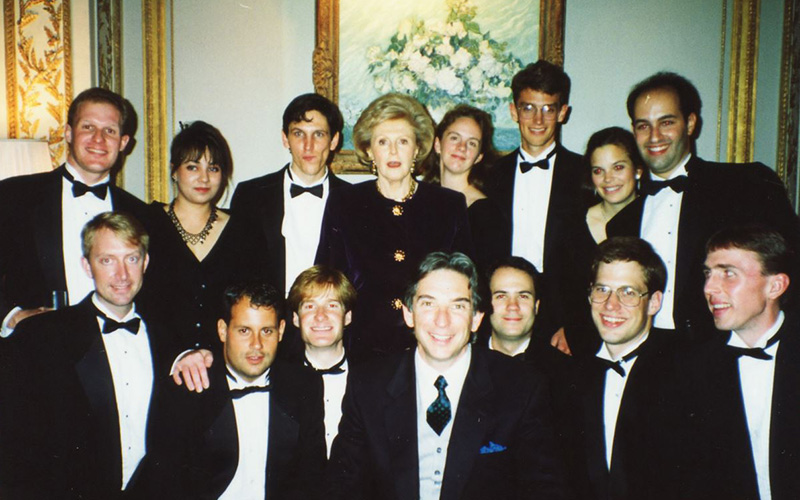 NWS alumni, MTT and Ambassador Pamela Harriman at the U.S. Embassy in Paris
Recent Alumni News and Activities
NWS brass alums in San Francisco, photo by Kristen Loken Photography
Travis Peterson (2010-12 NWS Trumpet Fellow), Carrie Schafer (2009-11 NWS Trumpet Fellow), Alex Love (2012-16 NWS Horn Fellow), Nick Platoff (2014-16 Trombone Fellow) and Jarrett McCourt (2015-18 Tuba Fellow) reunited this summer in San Francisco to present a brass quintet recital.

Since the pandemic, current Fellows and alumni have been winning positions at a record pace. See the placements from the last few seasons on our Alumni page.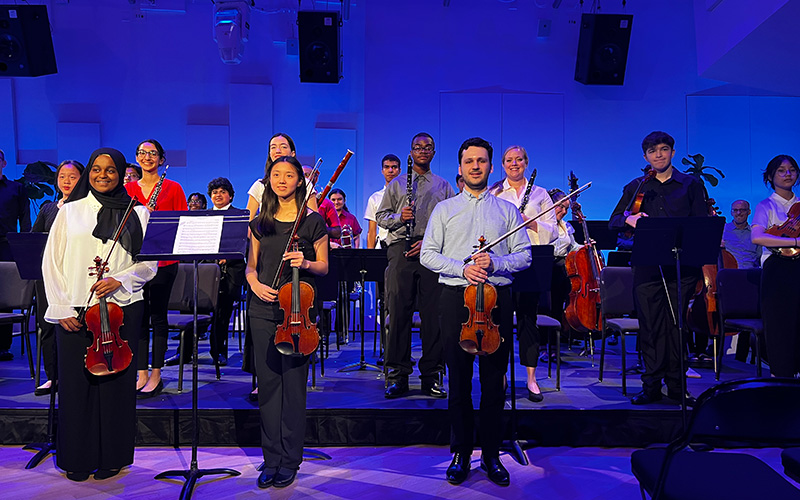 VIA Academy at the New World Center
Christopher Robinson (2017-20 NWS Violin Fellow) and Corbin Castro (2018-21 Horn Fellow) returned to the New World Center this summer to host their Virtual Inclusion Artists (VIA) Academy, which offers students from remote and underrepresented communities in classical music access to instrumental skill training and broader outlooks on their future career decisions. NWS alumni, current Fellows and staff all served as mentees this summer, giving students individual and group coachings and master classes, sharing excursions to explore Miami and sharing the finale performance. 
Posted in: alumni, Fellows, MTT
---