News
October 9, 2018
NWS hosts NAAS events at New World Center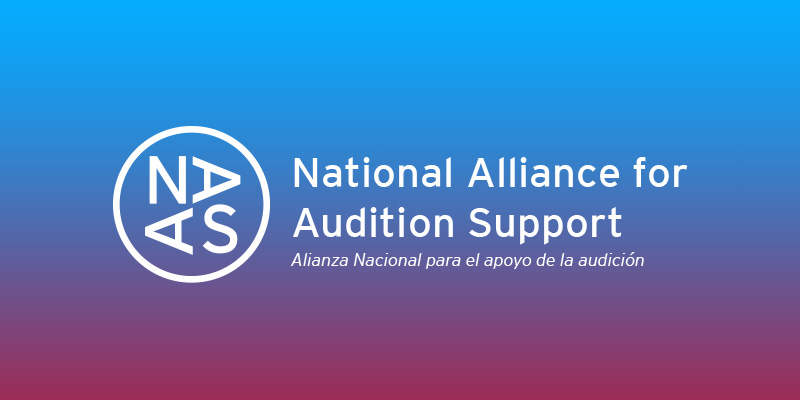 NWS recently hosted its fellow founding members of the National Alliance for Audition Support (NAAS)—the Sphinx Organization and the League of American Orchestras—for discussions with staff, musicians and advocates.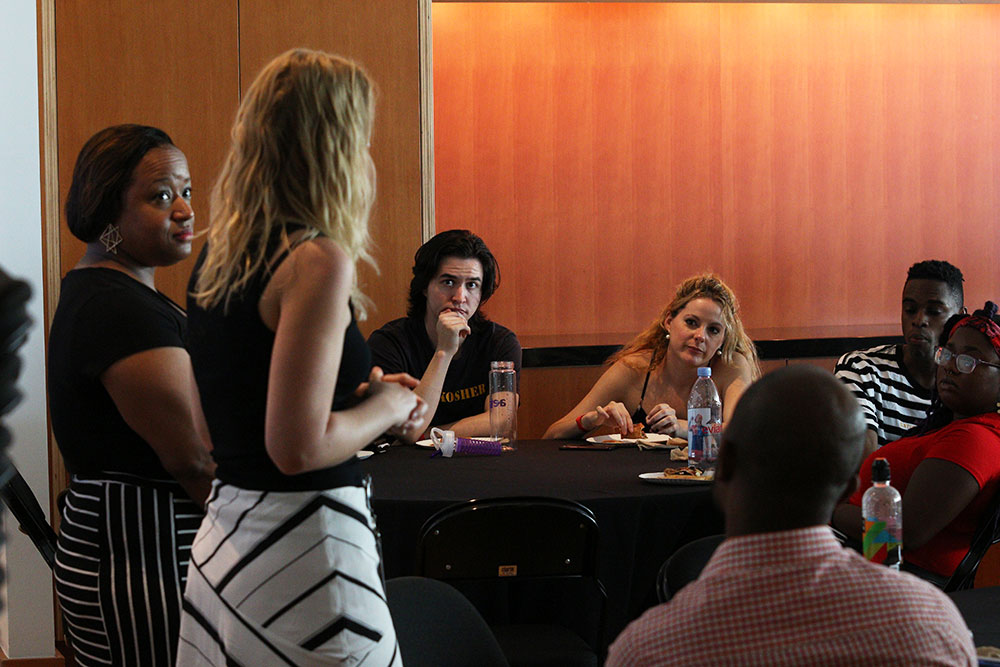 On September 28, NWS staff, Fellows, and Trustee Carolina Piña joined Sphinx staff and Virtuosi members for a luncheon to discuss the origins of NAAS and the offerings of each founding organization. NWS's offerings include online master classes and audition intensives, which began this past summer and continue this December. (See below for more information.)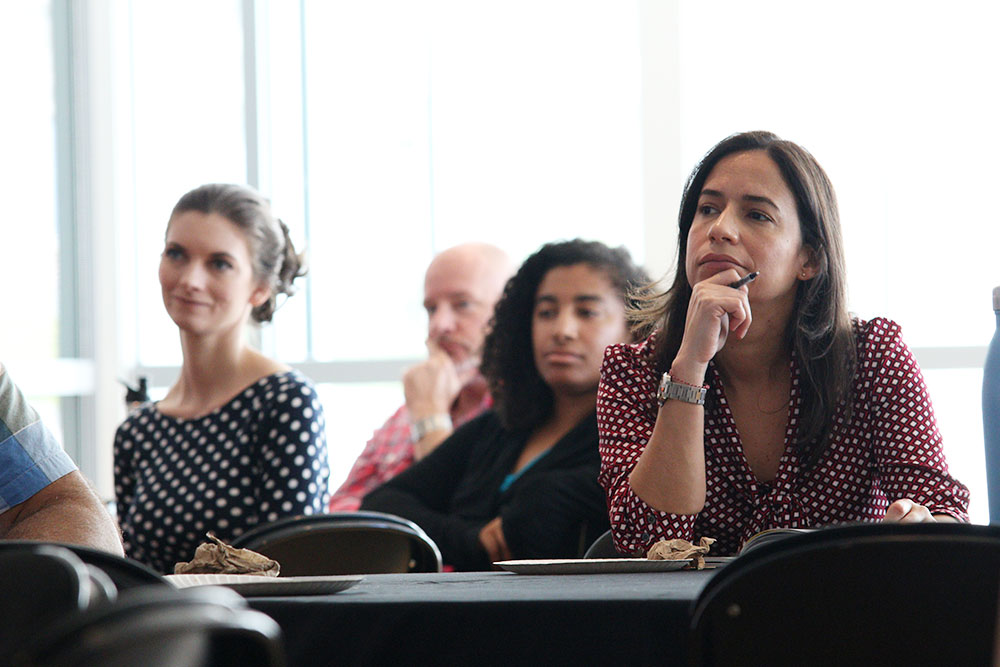 Musicians also discussed the necessity of influencing orchestral culture, the point when musicians should choose an orchestral career and why, and how to ensure fairness not just in auditions, but also in the tenure process.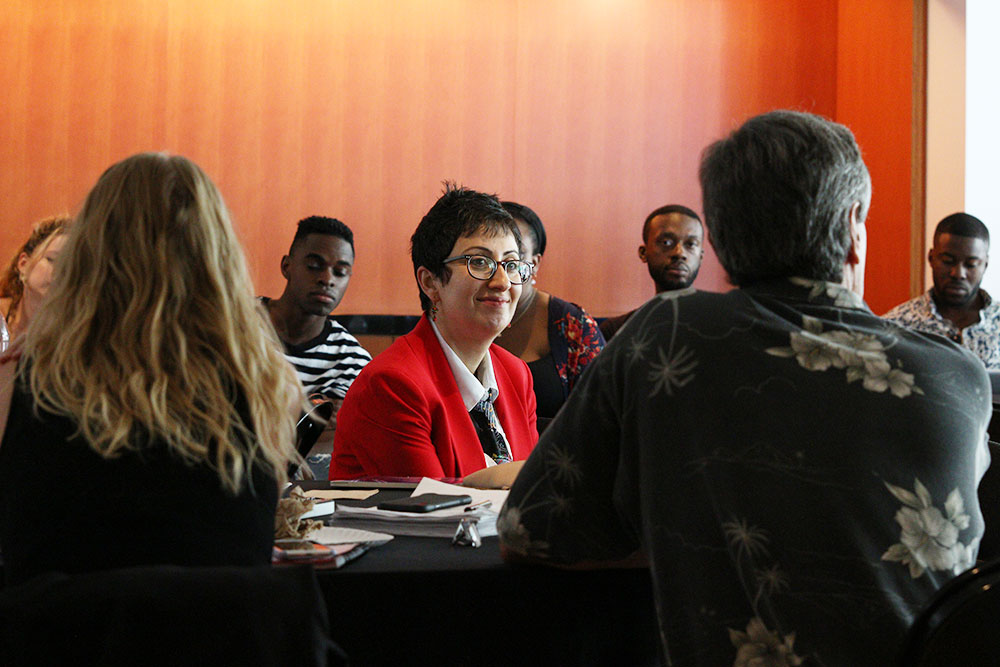 Ryan Murphy and Robert Switala, participants in the first audition intensive at NWS, shared their experiences, while NWS Cello Fellow Blake-Anthony Johnson shared his experience with applying for and receiving financial support for an audition.
Click here to watch NBC News' coverage of the first Audition Intensive at NWS.
On September 29, leadership from the three founding organizations met with The Artist Council, which includes two NWS alumni: Alberto Suarez (Principal Horn of the Kansas City Symphony) and Joy Payton-Stevens (Cello of the Seattle Symphony). They held a lively discussion of the Alliance's progress and its obligations to influence orchestral partners' audition practices and standards and planned upcoming NAAS events at Sphinx Connect in Detroit, upcoming audition intensives at NWS in December, and discussion topics for the 2019 League of American Orchestras National Conference.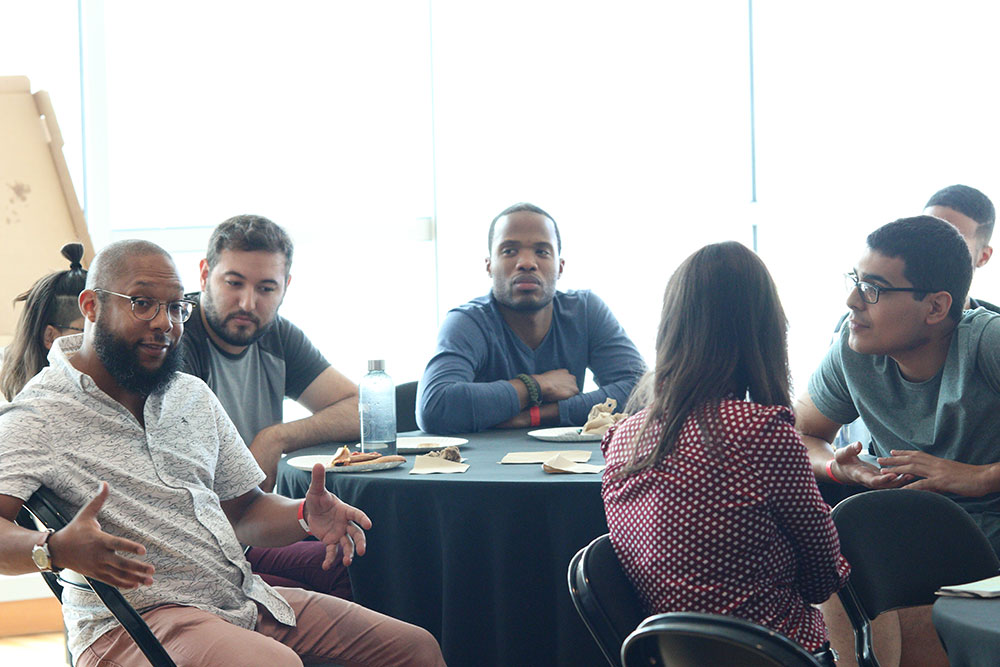 NAAS Audition Intensives hosted by NWS offer mock auditions, lessons, and performance psychology training. Participant travel (including cello or other large instrument if applicable) and housing will be covered by the NAAS.
NWS is excited to host the second and third audition intensives in December. The first session, taking place December 9-12, will be for low strings and include sessions with NWS Fellows guided by star faculty and principal players from the Houston Symphony, Brinton Averil Smith (cello) and Timothy Pitts (bass). On December 17, the second session will begin for woodwind and brass players, featuring a faculty of principal players Demarre McGill (flute, Seattle Symphony), Megumi Kanda (trombone, Milwaukee Symphony), NWS alumni Alexander Laing (clarinet, Phoenix Symphony) and Alberto Suarez (horn, Kansas City Symphony). Participants will also workshop with performance psychologist Noa Kageyama, Ph.D. Click here to learn more and apply. 
Click here to learn more about NAAS.
What others are saying about NAAS:

               Seeking orchestras in tune with their diverse communities – The New York Times
               Initiative announces new support for musicians of color – The Washington Post
               Groups partner to increase lagging US orchestra diversity – ABC News
               Classical music orgs launch initiative to diversify orchestras – ColorLines
               Holistic Support: An ambitious plan to boost diversity in American orchestras – InsidePhilanthropy
---