News
May 13, 2020
NWS hosts virtual Audition Intensive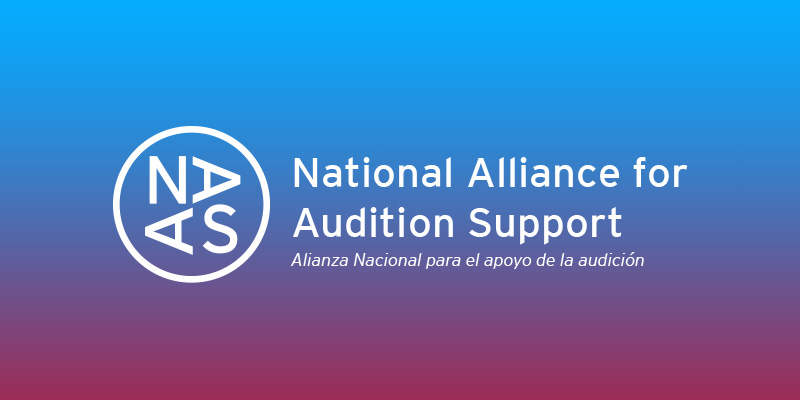 As one of three co-founders and partners of the National Alliance for Audition Support (NAAS), NWS will host a virtual Audition Intensive – the first one to be all online. The application deadline is May 22, 2020. Click here to apply.
Since NAAS's formation in 2018, NWS has hosted over 65 participants at the New World Center for Audition Intensives at no cost to the participants. The three-day sessions include instrumental and performance training faculty from major orchestras and institutions across the country, many of them NWS alumni. In the virtual realm, the summer's Audition Intensive will now take place across two months and feature numerous distance learning opportunities for participants.
All activities will be held online through various media platforms, allowing coaches and participants to participate from the comfort and safety of their homes. These include live-streamed webinars and master classes, two mock audition opportunities with feedback by faculty, two remote lessons with intensive faculty, performance psychology training with Noa Kageyama, and additional group classes.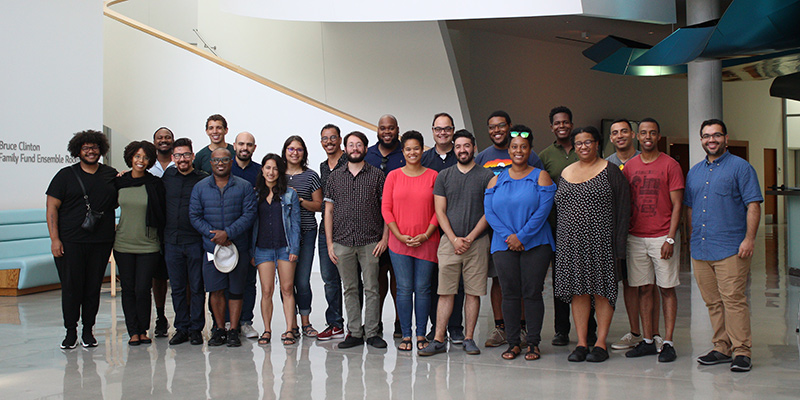 Former NAAS participants and faculty at the New World Center
In a joint statement JT Kane, NWS's Dean of Visiting Faculty and Orchestra Manager, and Bill Neri, Sphinx's NAAS Project Manager, said:
The National Alliance for Audition Support is an unprecedented national initiative to increase diversity in American orchestras. The NAAS Audition Intensive, regularly hosted by the New World Symphony, will be held entirely online and will offer participants a number of distance learning opportunities. The curriculum will include remote private lessons, performance psychology training, and a number of classes on a range of topics to help participants hone their orchestral skills. By going online, we will be able to include a far greater number of musicians to take advantage of this wonderful opportunity. More musicians will be able to work with our distinguished coaches for multiple mock auditions, lessons, and master classes over several weeks. We're very excited about the possibilities the online NAAS Audition Intensive brings to further our commitment to Equity, Diversity, Inclusion and Belonging in the orchestral field.
Meet the Faculty
The Summer 2020 Audition Intensive includes eight instrumental faculty, half of whom are NWS alumni.  
Wind/Brass coaches:
Demarre McGill, Principal Flute, Seattle Symphony
Titus Underwood, Principal Oboe, Nashville Symphony
* Alexander Laing, Principal Clarinet, Phoenix Symphony
* Alberto Suarez, Principal Horn, Kansas City Symphony
Weston Sprott, trombone, Metropolitan Opera Orchestra
String coaches:
* Philip Payton, violin, Freelance Artist in New York City
Beverly Kane Baker, Principal Viola, Virginia Symphony
Owen Young, cello, Boston Symphony
* Ju-Fang Liu, Principal Bass, Indianapolis Symphony
   * NWS alumni
Noa Kageyama, founder of the Bulletproof Musician, will be the Audition Intensive's Performance Psychology Training coach.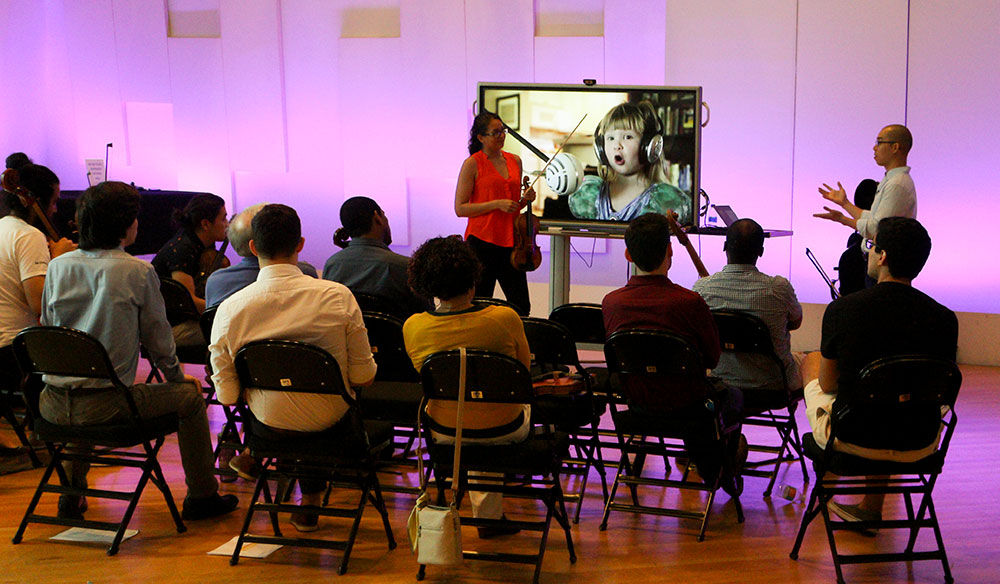 Noa Kageyama leads a performance psychology session for NAAS participants at the New World Center
More Information
NAAS Audition Intensives: http://www.sphinxmusic.org/naas-audition-intensives/
History of NAAS: https://nws.edu/news/nws-helps-launch-national-alliance-for-audition-support/
Posted in: Alumni, Diversity, NAAS
---