News
October 21, 2022
NWS's 2022-23 WALLCAST® Concert Series
New World Symphony is excited to announce the WALLCAST® concert schedule for the 2022-23 season. NWS's revolutionary WALLCAST® concerts bring audiences of all ages to SoundScape Park to enjoy live classical music performances broadcast straight from the stage to the 7,000-square-foot projection wall of the New World Center through stunning audio and visual technology. WALLCAST® concerts are free to the public and do not require a ticket.
This season's WALLCAST® concert series features internationally acclaimed guest conductors and artists performing alongside the NWS Fellows. Audiences in SoundScape Park will enjoy live performances by NWS Co-Founder and Artistic Director Laureate, Michael Tilson Thomas; conductors Gemma New, Carlos Miguel Prieto, William Eddins and Domingo Hindoyan; cellist Alisa Weilerstein, and renowned flamenco vocalists and dancers. The series also includes a multimedia exploration of Wagner's Ring Cycle with soprano Heidi Melton, a celebration of Black artistry during the Harlem Renaissance, an anticipated collaboration with Miami City Ballet and a special Fellow-designed concert honoring Mexican music and visual art.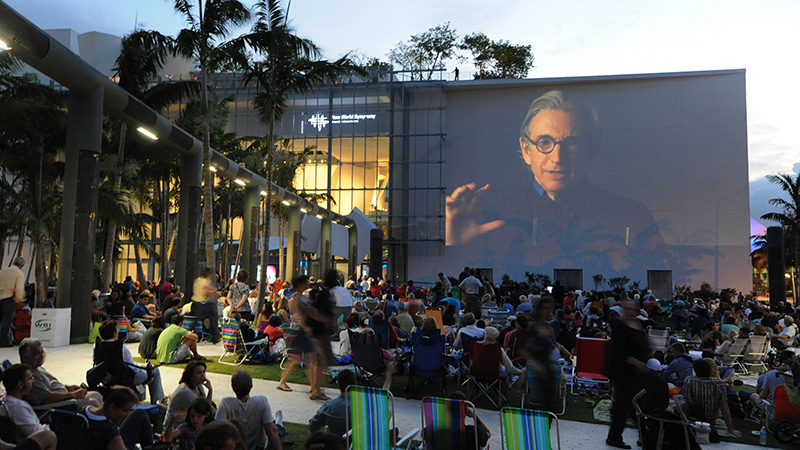 WALLCAST® concerts offer audiences the opportunity to enjoy NWS performances in a casual setting. Perfect for date-night picnics, friends or family outings, or a solo culture fix, WALLCAST® concerts make symphonic music available to everyone.
NEW: Mobile Wall offers extended viewing area
In addition to the New World Center's 7,000-square-foot projection wall, NWS's new Mobile Wall, a 23x13-foot projection wall with a state-of-the-art sound system, will extend the viewing areas in SoundScape Park during WALLCAST® concerts.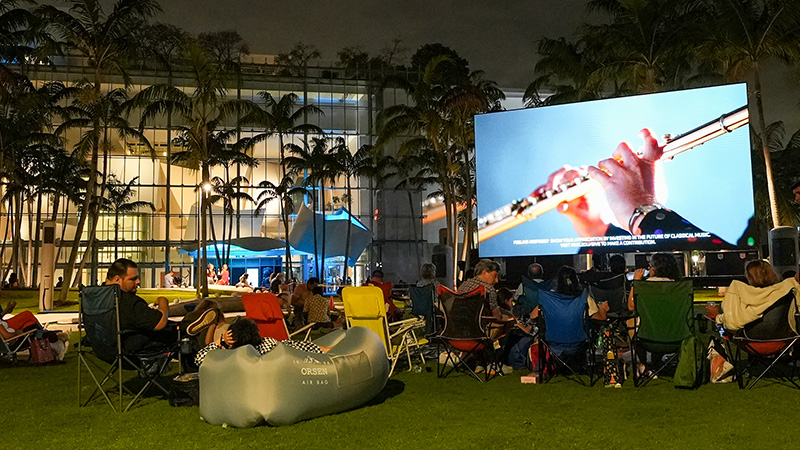 Never miss a note
WALLCAST® concertgoers are encouraged to download NWS's free app for concert schedules, program details and to receive WALLCAST® concert reminders. Join the free WALLCAST® Concert Club to receive email notifications and special offers.
For more about WALLCAST® concerts, visit nws.edu/wallcasts.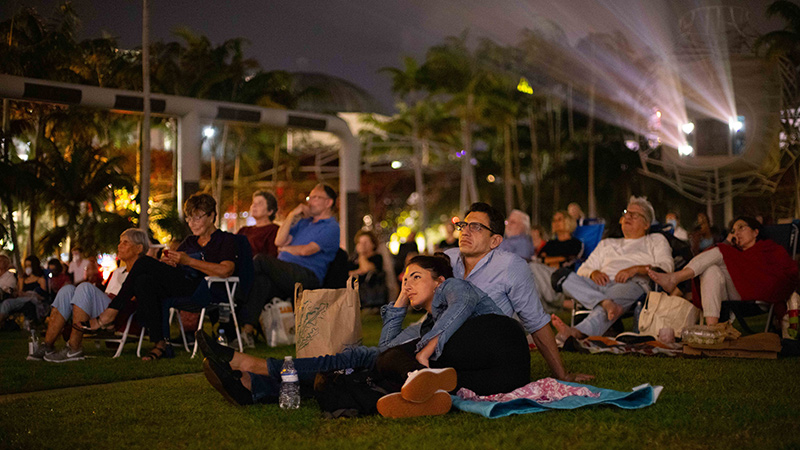 WALLCAST ® concerts are powered by Knight Foundation and supported by Hitachi. Knight Foundation and New World Symphony: Reimagining Classical Music in the Digital Age.
NWS's 2022-23 WALLCAST® Concert Series
Posted in: Concerts, Events, Fellows, MTT, SoundScape Park, Wallcast Concerts
---