News
November 6, 2019
NWS's Viola Visions resonates with global audiences

On October 15-19, 2019, NWS and MTT presented Viola Visions, a five-day celebration of the viola featuring he instrument's most prestigious artists in concerts, master classes and seminars. Viola enthusiasts around the world experienced all Viola Visions activities thanks to live streams of the events by NWS's media partners for the festival: The Violin Channel and medici.tv.
Viola Visions inaugurated NWS's new annual summit series that immerses participants in the world of a different orchestral instrument each year.
"I've long been interested in finding ways to showcase orchestral instruments that haven't traditionally been in the limelight," said MTT. "So many of these instruments have incredible repertoire written for them — from solo pieces to chamber works to concerti — and one of our goals is growing the audience for this music. In addition, the 21st century has seen composers revisit and rethink some of these instruments to find new and creative ways of expressing their unique voices, including through the use of cutting-edge technology. I hope that by showcasing the best of each instrument's past and present we can demonstrate the breadth of its musical potential, while also helping to forge connections between musicians and music lovers around the world"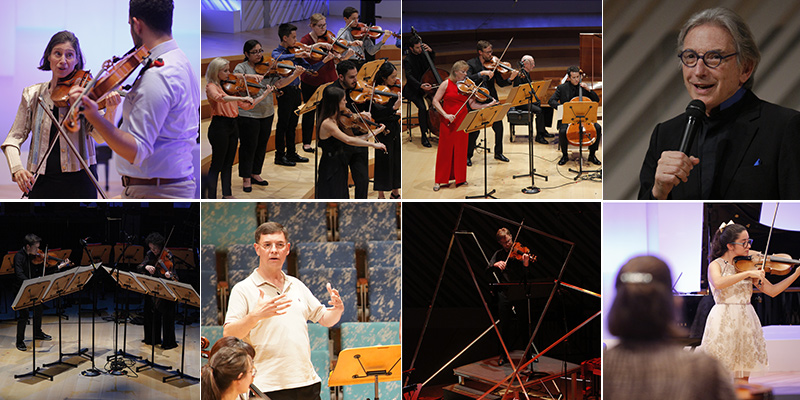 Viola Visions Events and How to Watch
October 15, 2019
The Karen Tuttle Heritage: Coordination Techniques and Healthy Body Mechanics
Featuring Kim Kashkashian
WATCH NOW ON YOUTUBE
October 16, 2019
Three Centuries and Counting
Featuring Michael Tilson Thomas, Cynthia Phelps, Jonathan Vinocour, Tabea Zimmermann, Nadia Sirota and Samuel Zygmuntowicz
   Bultmann:  Concerto4 (world premiere of NWS commission)
   J.S. Bach:  Brandenburg Concerto No. 6
   Knox:  Marin Marais Variations on "Folies d'Espagne"
   Norman:  Gran Turismo
WATCH NOW ON YOUTUBE
October 17, 2019
Visions and Installations
Featuring Michael Tilson Thomas, Nadia Sirota, Tabea Zimmermann, Matthew Lipman, Jonathan Vinocour, Kim Kashkashian, Nico Muhly and Michael Linville, conductor
   Muhly:  Keep in Touch
   Benjamin:  Viola, Viola
   Berio:  Chemins II
   Olivero:  Neharót Neharót
WATCH NOW ON MEDICI.TV
Friday, October 18 at 2:30 PM
Viola Orchestral Master Class
Featuring Michael Tilson Thomas, Roberto Díaz, Cynthia Phelps, Jonathan Vinocour and NWS Viola Fellows
WATCH NOW ON YOUTUBE
Friday, October 18 at 7:30 PM
Viola Solo Master Class
Featuring Michael Tilson Thomas, Kim Kashkashian, Tabea Zimmermann, Anthony Parce, Alec Luna,  Teresa Mejias, Mikel Rollet, Stephanie Block, Jessica Pasternak and Yuan Qi
WATCH NOW ON YOUTUBE
Saturday, October 19 at 7:30 PM
New Classic Viola
Featuring Michael Tilson Thomas, Roberto Díaz, Cynthia Phelps, Tabea Zimmermann and Christopher Rountree
   Higdon:  Viola Concerto
   Feldman:  The Viola in My Life 4
   Berlioz/Mackey:  Harold in Italy (world premiere of NWS commission)
WATCH NOW ON MEDICI.TV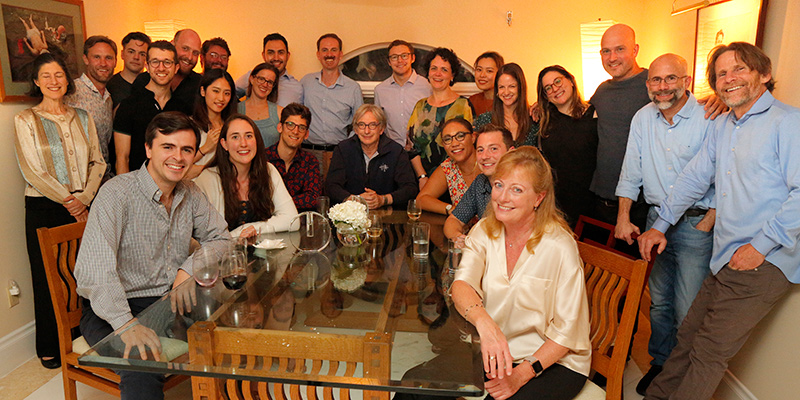 Viola Visions by the Numbers
5 DAYS - 3 CONCERTS - 2 MASTER CLASSES - 1 SEMINAR
103,000+ VIEWERS OF EVENT LIVESTREAMS
7 GUEST ARTISTS
Roberto Díaz ● Kim Kashkashian ● Matthew Lipman ● Cynthia Phelps ● Nadia Sirota ● Jonathan Vinocour ● Tabea Zimmermann
4 CONDUCTORS
Michael Tilson Thomas ● Michael Linville ● Nico Muhly ● Christopher Rountree
1 LUTHIER
Samuel Zygmontowicz
6 COMPOSERS (who joined in-person or online)
Nils Bultmann ● Jennifer Higdon ● Steven Mackey ● Nico Muhly ● Andrew Norman ● Betty Olivero
2 WORLD PREMIERES
Concerto4 by Nils Bultmann ● New version of Berlioz' Harold in Italy by Steven Mackey
13 PAST AND CURRENT NWS VIOLA FELLOWS
Stephanie Block ● Daniel Fellows ● Spencer Ingersoll ● Gabe Napoli ● Anthony Parce, Nashville Symphony ● Jessica Pasternak ● Sam Pedersen ● Yuan Qi ● Kip Riecken ● Erik Rynearsen, Los Angeles Chamber Orchestra ● Madeline Sharp, Atlanta Symphony ● Marlea Simpson ● Chein Tai Ashley Wang
3 YOUNG ARTIST COMPETITION WINNERS
Alec Luna ● Teresa Mejias ● Mikel Rollet
17 YOUNG VIOLISTS FROM SOUTH FLORIDA
Julianna Bramble ● Govanny Brown ● Nicolas Bussalleu ● Branden Cabrera ● Alexandra D'Amico ● Robert Fornos ● Miguel Misa ● Mia Murdocco ● Alexandra Perez ● Helena Pilipovic ● Raul Rodriguez ● Francesca Rossi ● Adam Savage ● Caroline Senko ● Kinza Subzwari ● Genny Triana ● Jada Walker


Viola Visions Sponsors
Viola Visions was sponsored in part by Art Mentor Foundation Lucerne; NWS Fund for New Ventures and the John S. and James L. Knight Foundation. Knight Foundation and New World Symphony: Reimagining Classical Music in the Digital Age.
Posted in: Alumni, Community Engagement, Concerts, Event, Fellows, Knight, MTT, Viola Visions
---