News
December 10, 2020
NWS staff members named to Sphinx leadership program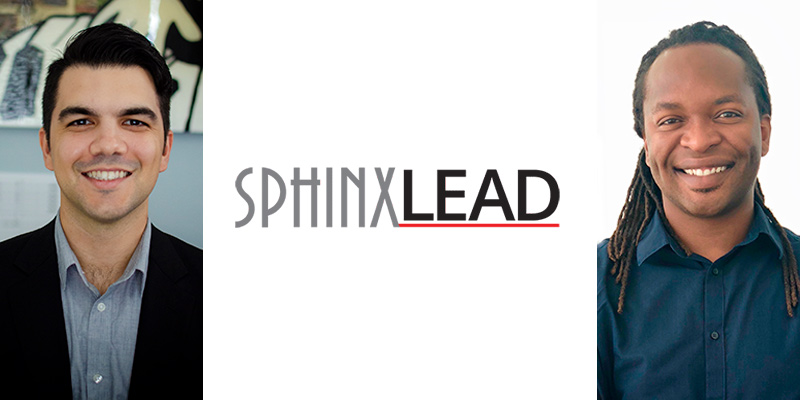 Eduardo Delgado (left) and Terell Johnson
The Sphinx Organization announced its third Sphinx LEAD (Leaders in Excellence, Arts & Diversity) program cohort and among its 11 leaders are two members of the New World Symphony staff: Eduardo Delgado, Director of Corporate Partnerships, and Terell Johnson, Director of Business Development and Interim Director of Community Engagement.
Sphinx LEAD is a two-year leadership program designed to evolve the industry landscape by empowering the next generation of executive leaders. Each cohort is comprised of Black and Latinx arts leaders selected from around the country. Through in-person and remote learning opportunities, Sphinx LEAD will provide the skill sets, professional networks, career mentorship and inspiration needed to develop and support these future leaders.
"I am thrilled to have been selected to join the Sphinx LEAD Program, a dynamic and celebrated organization with a powerful mission of leadership and cross-cultural empowerment," said Eduardo Delgado. "I look forward to the opportunity to align with change-makers in the arts community, while forging new relationships, and further shaping my vision of a more equitable and diverse performing arts landscape."
"I am honored to join 10 exceptionally gifted individuals in Cohort 3 of the Sphinx LEAD program," said Terell Johnson. I aspire to expand the landscape of representation in arts leadership and look forward to the curated professional development opportunities of this two-year program. I am excited to collaborate with historic institutions throughout the United States and form impactful connections with esteemed leaders in the arts community."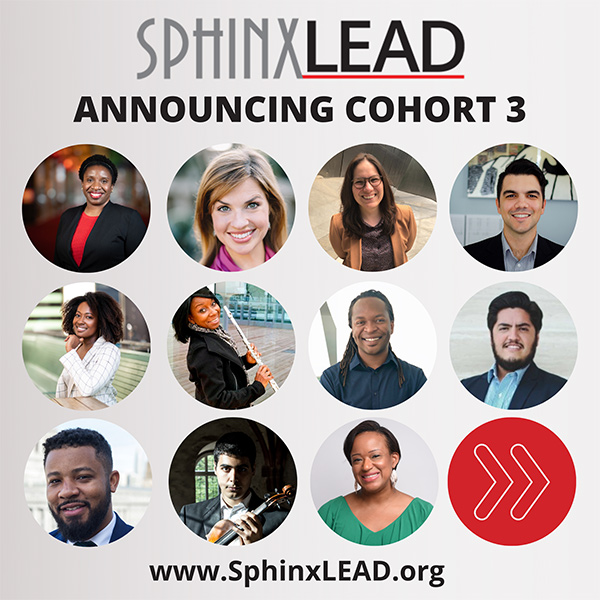 A key component of the program is Leadership Learning Retreats, which are structured for LEADers to learn from experts in the field, spend time with fellow LEADers, and take advantage of networking opportunities. These retreats occur virtually (and in-person when safe to do so) in conjunction with leading arts institutions throughout the country. New World Symphony has served as host for the 2019 and 2020 retreats. The 2021 hosts include The Colburn School, Curtis Institute of Music, The Juilliard School, Interlochen Center for the Arts and San Francisco Symphony.
"We are honored to welcome and celebrate such an esteemed collective of LEADers this year! During such a transformative time, Sphinx looks forward to the opportunity to empower their careers and helping to shape the vision for a more vibrant and equitable future in our field," says Afa S. Dworkin, Sphinx President and Artistic Director.
Throughout this season's program activities, Eduardo and Terell will join members of Sphinx LEAD cohort 2, which includes Yvette Loynaz, NWS Director of Individual Giving; Elyse Marrero, NWS Director of Musician Advancement; and Blake-Anthony Johnson, CEO of Chicago Sinfonietta and NWS alumnus.
The Sphinx Organization is a national nonprofit organization dedicated to transforming lives through the power of diversity in the arts. Its four program areas – Education & Access, Artist Development, Performing Artists, and Arts Leadership – form a pipeline that develops and supports diversity and inclusion in classical music at every level: music education, artists performing on stage, the repertoire and programing being performed, the communities represented in audiences, and the artistic and administrative leadership within the field.
Click here to learn more about its Sphinx LEAD program and join NWS in congratulating Eduardo, Terell and the other LEADers of Cohort 3!
---