News
November 20, 2019
NWS staff members selected for national leadership programs

Four NWS staff members have been selected to participate in competitive leadership programs across the nation. NWS congratulates these dedicated individuals and is proud to have them representing NWS through these exciting endeavors.
Beth Boleyn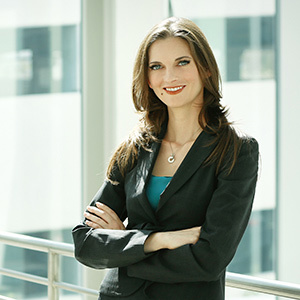 Beth Boleyn—NWS's Assistant Vice President and Board Liaison—was chosen as one of seven awardees of the Miami Leaders program. Through a grant from The Miami Foundation, Beth will participate in the Developing Leaders Program for Nonprofit Professionals through Columbia Business School.
The intensive six-day program prepares high-potential nonprofit managers to support their organization's mission by exposing them to key management concepts and providing tools to better navigate their position within the organization.
The program offers formal training in fundamental elements of strategic management and covers such critical skills as the planning and implementing of organizational change, negotiating effectively, and increasing one's self-awareness. Through dynamic lectures, hands-on exercises, small-group work, coachings, 360-degree leadership feedback and peer discussions, participants integrate management fundamentals with real-world applications.
"I am so grateful to the Miami Foundation for this amazing opportunity! This intensive program at Columbia will help me better support NWS's mission and impact. The courses include strategic management, implementing organizational change, and branding identity. I look forward to bringing that knowledge back to NWS to inform our day-to-day operations as well as planning for the future."
JT Kane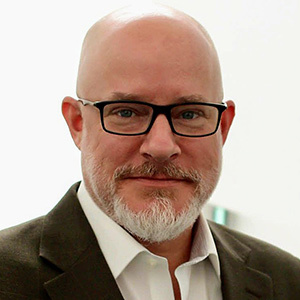 JT Kane—NWS's Dean of Visiting Faculty and Orchestra Manager—was one of only 12 orchestra professionals nationwide selected for the League of American Orchestras' Emerging Leaders Program, the field's prime source for identifying and cultivating the leadership potential of talented orchestra professionals.
Participants were selected through a competitive application process; the League sought individuals who bring the imagination, drive, and commitment to grow as leaders in their own orchestras and serve as champions for the field.
The competitive eight-month program includes one-to-one coaching, in-depth seminars led by leadership experts, visits with leaders in cultural and performing arts institutions, virtual convenings, and a capstone project culminating at the League's 2020 National Conference in Minneapolis/St. Paul, MN. The curriculum develops participants' individual leadership capabilities and advances strategic thinking, resiliency, and innovation throughout the orchestra field.
"These 12 professionals are stewards of our field's future," said President and CEO Jesse Rosen. "They will hone their leadership skills and strategic vision through this flagship League of American Orchestras' leadership development program, while building a cohort of colleagues they can learn from in years to come."
"I am so honored to be a part of the League of American Orchestra's Emerging Leaders Program," said JT. "This is a wonderful opportunity for me to be mentored by the finest experts in the field, and to further develop my abilities as a leader. I'm looking forward to a very productive year, and applying what I've learned to help support the Fellows and all my colleagues here at NWS."   
Yvette Loynaz and Elyse Marrero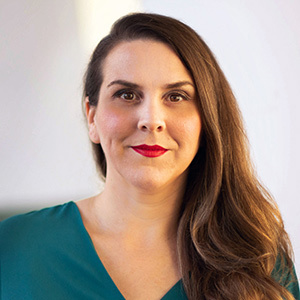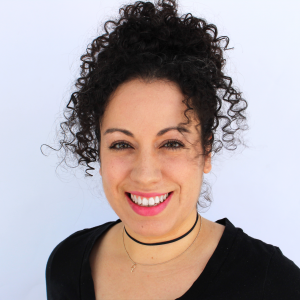 Left to right: Yvette Loynaz (photo by Julisa Fusté) and Elyse Marrero
Yvette Loynaz—NWS's Director of Development Operations—and Elyse Marrero—Executive Assistant to Musician Advancement—are two of nine chosen for the Sphinx Organization's second LEAD cohort. Standing for Leaders in Excellence, Arts and Diversity, the Sphinx LEAD program is a two-year professional empowerment program designed to evolve the landscape of arts leadership. Arts leaders and entrepreneurs of color are selected annually to participate in a curriculum including mentorship, networking and leadership retreats at top institutions nationwide.
Joining Yvette and Elyse in this second cohort is former NWS Cello Fellow Blake-Anthony Johnson, who now serves as Director of Learning & Community with the Louisville Orchestra.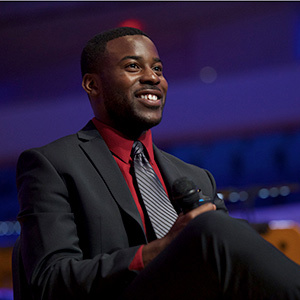 The 2018-19 season marked the first year for Sphinx LEAD and NWS was thrilled to host one of the program's retreats and looks forward to welcoming this new cohort of leaders in the coming season. The Sphinx LEAD program is made possible through support from the Knight Foundation and Fund II Foundation.
 "I am thrilled and grateful to be joining the second cohort of Sphinx LEADers with the Sphinx Organization and championing its vision and mission through my work as a performer, educator, arts administrator, entrepreneur and community organizer," said Yvette. "As a Latina in Miami with an inheritance of exile and cross-cultural adaptation, I only recently came to understand the roles systems and society play in taking away access, choices and privilege from people of color. (I thank NWS and the People's Institute for Survival and Beyond for that knowledge.) Through the LEAD program, I intend to gain access and opportunity to learn, lead, motivate and dare the arts community to prioritize its greatest purpose, to connect."
"I am excited to represent the Sphinx Organization as a Sphinx LEADer and to join a wonderful cohort," said Elyse. "I hope to work on developing more inclusive and accessible spaces and programs for people of all abilities. I aim to help NWS on its commitment to reflect the greater Miami community and towards the goal of creating the next leaders in classical music."
---