News
December 4, 2018
NWS to receive $2.5 million from Knight Foundation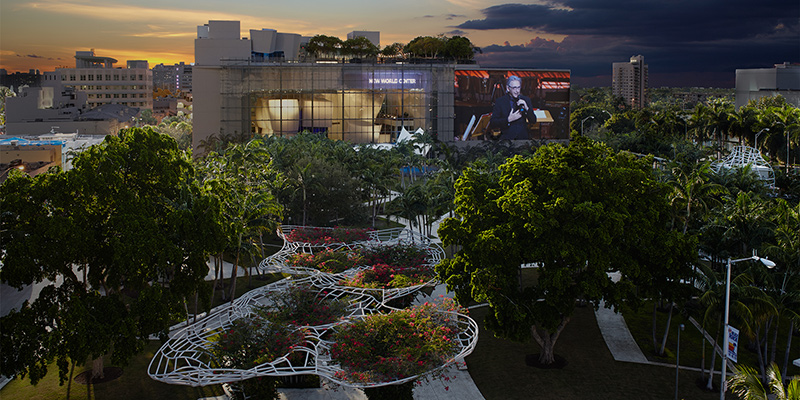 On December 3, the John S. and James L. Knight Foundation announced $37 million in new funding to further strengthen the Miami arts and cultural ecosystem, bringing its total funding of the city's arts sector to $165 million since 2005. New World Symphony (NWS) is one of 22 arts organizations that received Knight support. 
NWS will receive $2.5 million over the next five years to push the boundaries of expression by commissioning new works; using technology to engage with students, teachers and audiences; and taking a leadership position in diversifying classical music through programs and partnerships. With this investment, New World Symphony will extend the cutting-edge work of the Knight New Media Center, and expand diversity partnerships with the National Alliance for Audition Support and Carnegie Hall's NYO2.  Of equal importance, it will encourage New World Symphony to reimagine the future of classical music in a digital age. 
"The New World Symphony has established a reputation for pioneering work in the integration of digital media with music performance and education," said NWS President and CEO Howard Herring. "Knight Foundation has been a strong partner in these efforts. Without its support, WALLCAST® concerts would not be bringing sophisticated classical music presentations to thousands of Miami citizens each year; MUSAIC would not be providing online musical training to thousands of music students around the world; and NWS would not be as well equipped to create new genres of multi-disciplinary artistic expression, particularly using digital technology. Such experiments at NWS provide artists, concert producers and audiences with new models for the way music is taught, presented and experienced, and support from Knight Foundation has been key to enabling these activities."
Digital expression and learning come together in the Knight New Media Center, established at the New World Center through Knight Foundation support in 2008. The facility is a laboratory and workshop for MTT-led Fellows, staff and alumni to reimagine the future of classical music in a digital world. Thanks to Knight Foundation's continued support, NWS can further grow and develop this mission.
Click here for a full list of Knight Foundation funding recipients.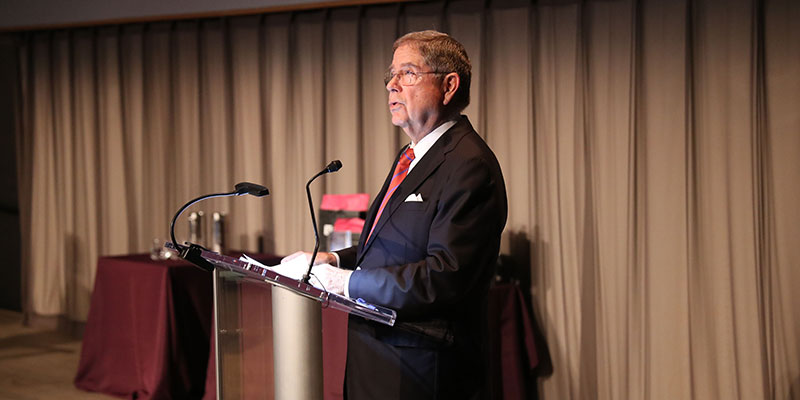 Photo of Alberto Ibargüen by Jamieson Murphy, World Red Eye, courtesy of Knight Foundation
"Art and culture bind people to place and to each other. A dozen years ago, we saw an arts community that could be leveraged to make art general in Miami," said Alberto Ibargüen, President of the Knight Foundation. "One hundred and sixty-five million dollars over a decade says we're serious about this. The latest $37 million says we're delighted with the impact and are shifting focus more toward the middle-level arts organizations and with a much greater emphasis on the creation of art in the city." 
The Knight Foundation's $37 million in new funding complements and expands the two-tier funding strategy that it has used to support the growth of the arts in South Florida for more than a decade. Close to two-thirds of Knight's investments have gone to anchor arts institutions, often to help them engage the public, and the rest has gone to bring 384 arts ideas to life through the Knight Arts Challenge, which is open to all, including individual artists.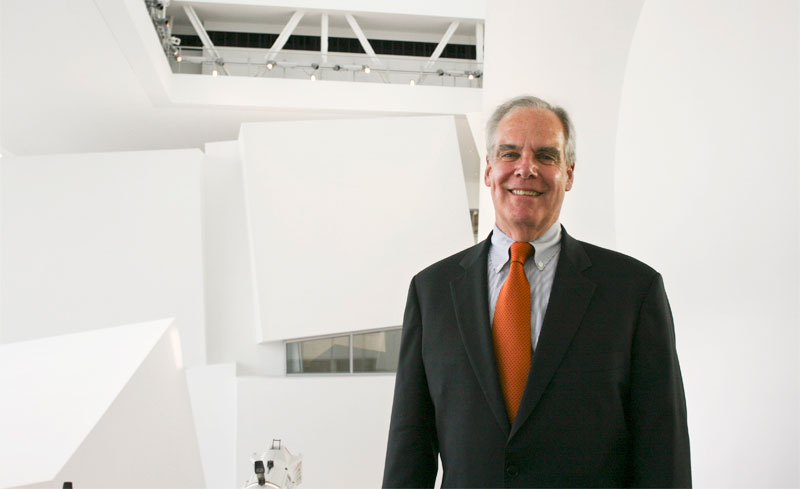 Photo by Julisa Fusté
Howard Herring named Knight Arts Champion
The Knight Foundation also recognized 21 Knight Arts Champions, who have played key roles in fostering the arts sector, honoring these men and women for their vision, courage and tenacity in building Miami's cultural community. They include prominent Miami leaders, as well as emerging voices in the arts. Among them was Howard Herring and NWS alumnus/Co-Founder of the Nu Deco Ensemble Sam Hyken. Each champion was given $10,000 to contribute to a local artist or arts organization of their choice. Click here for a full list of 2018 Knight Arts Champions. 
"I am proud to be a Knight Arts Champion and thrilled to have the opportunity to direct Knight Foundation funding to O, Miami," said Howard. "This festival has captured the imaginations of thousands and thousands of Miami citizens, the majority of whom had little prior interest in poetry. Breaking down the walls that surround alleged high art is a challenge. Assuming the goal of connecting everyone in Miami with a poem over the course of a festival is outrageous. Drawing sophisticated poetic thought from people across a city is ingenious. Bringing people from disparate backgrounds to listen to one another through the writing and speaking of poetry is an act of cultural grace. You go, O, Miami."  
For more on Knight Foundation's arts program, visit kf.org/arts.  
Posted in: Diversity, News, Technology
---